The much anticipated 2018 BMW M5 has arrived in showrooms and MontrealRacing.com had the opportunity to test one for a week earlier this month. I can't remember looking forward to a road test this much as this is BMW's flagship performance machine.
The German manufacturer ruffled a few feathers and made some bold engineering choices with this new M5 but bold is good because the previous generation M5 was a bit of a bore in certain areas. The most controversial was that this would be the first M car with all-wheel drive (aside from the X5 and X6 M versions which are SUVs). The manual transmission was dropped from the lineup and the previous dual-clutch auto was changed in favor of a simple eight-speed automatic.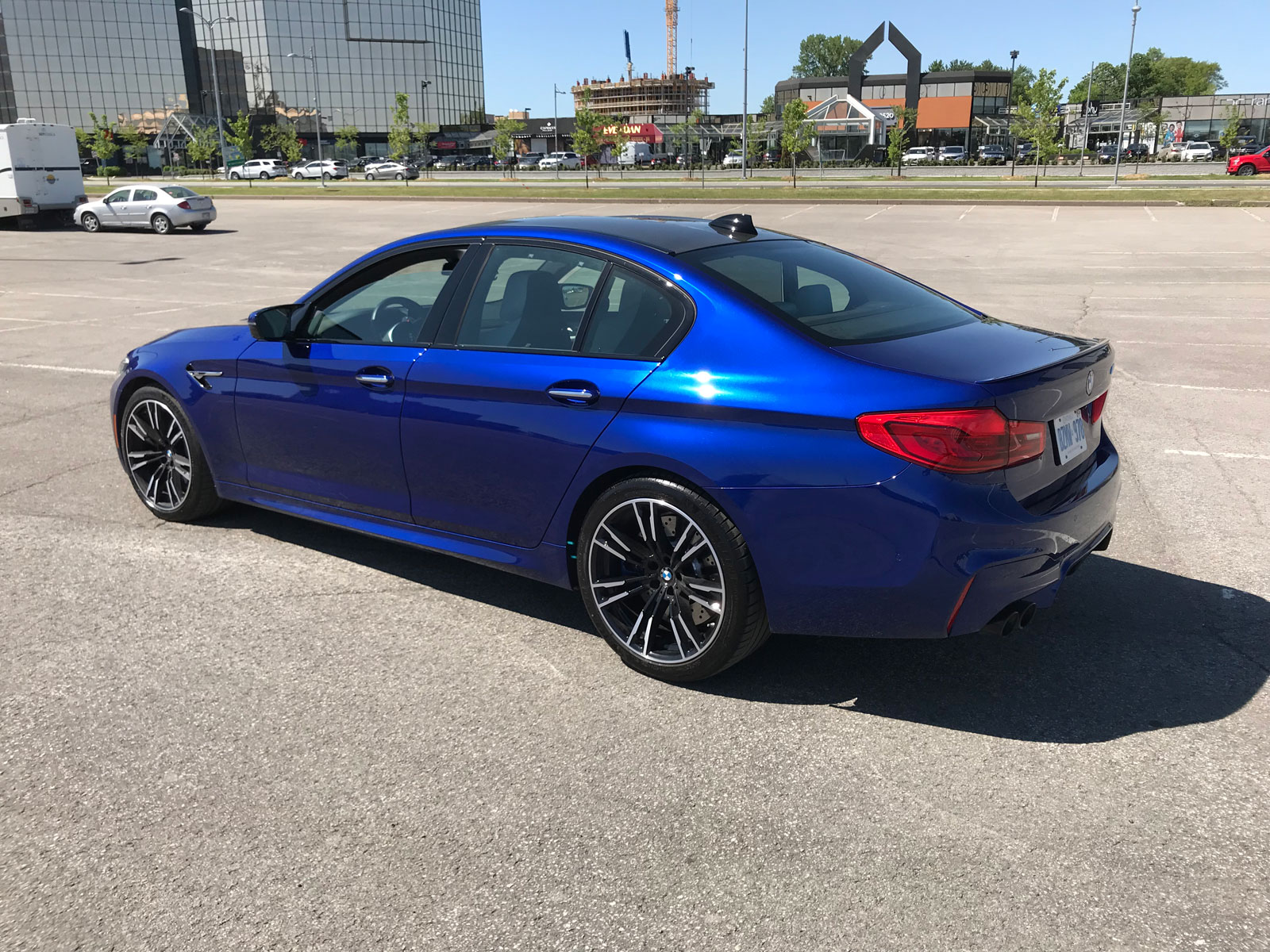 An automatic will all-wheel drive? Purists sure didn't like these specs when BMW announced them. However very few manuals were sold so this was the natural progression of things. The competition all has all-wheel drive so this was also the natural progression (plus you can actually turn it off with a few clicks in the iDrive system). The automatic sounded a bit weak but the only way to know was to test it.
Looks-wise the new M5 has the edge (in my humble opinion) over the bland Mercedes-AMG E63 or the turtle-shaped Audi RS7. It's bulkier and meaner than the last generation and splits the line between business sedan and pure supercar with eloquence. The $4900 Marina Blue paintjob makes sure the car doesn't go unnoticed though you can opt for a simple black or grey if you prefer to blend in a little more.
The test vehicle came with Silverstone full Merino leather on the inside which matched the blue exterior perfectly. The seats are comfortable but hold you in place perfectly when needed. The overall look of the BMW interior fails to match Mercedes or Audi but it's clear BMW doesn't care as this has been the case for many years. To tell you the truth I don't really care either as I prefer function over form but you'll make your own determination.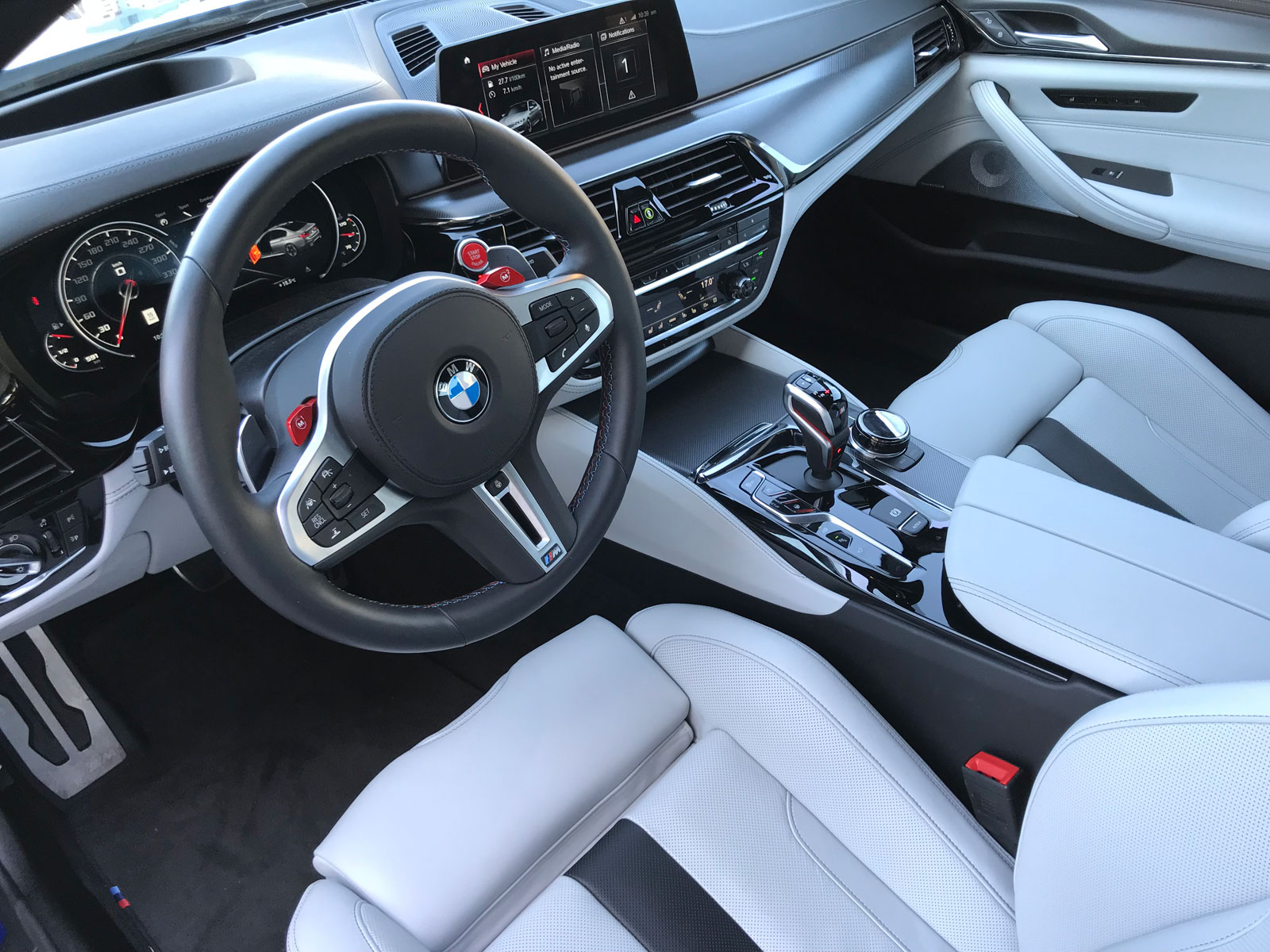 Power comes from a 4.4-litre twin-turbo V8 making 600 horsepower (an increase of 40 hp over the outgoing model) and 553 lb-ft of torque (up 53 lb-ft). Despite the weight of adding an all-wheel drive system, the new M5 is actually about 45 pounds lighter than the previous generation. The resulting product is something that is so fast you need to feel it to believe it.
You need to have extreme self-control when driving the M5 otherwise you'll be in danger of losing your driver's license. The speed just comes at you so quickly that before you know it you are going much to fast. The automatic transmission was actually a pleasant surprise, too. The smoothness at which is switches gears is impressive. You can choose to paddle shift in sequential mode or let the car do it for you in standard drive mode. There are separate buttons to change the suspension, steering and acceleration profiles. There is even a button to make the exhaust louder but I have to say that the car was quieter than I expected even in loud mode. You won't get close to the wonders of what a 340i or 440i equipped with an M Sport exhaust sounds like.
The actual shifter is a bit of a pain in the butt. The odd design took some getting used to with the park button on the lower part of it and just all around a cumbersome contraption for daily driving.
Those red M buttons you see on the sides of the steering wheel are for customizable driver profiles (not to shoot fire out the back as I told my toddlers). In the iDrive system you can set M1 to have a particular combination of traction control, suspension stiffness, steering feel etc and M2 to be something completely different. Think of them like desktop shortcuts for your vehicle.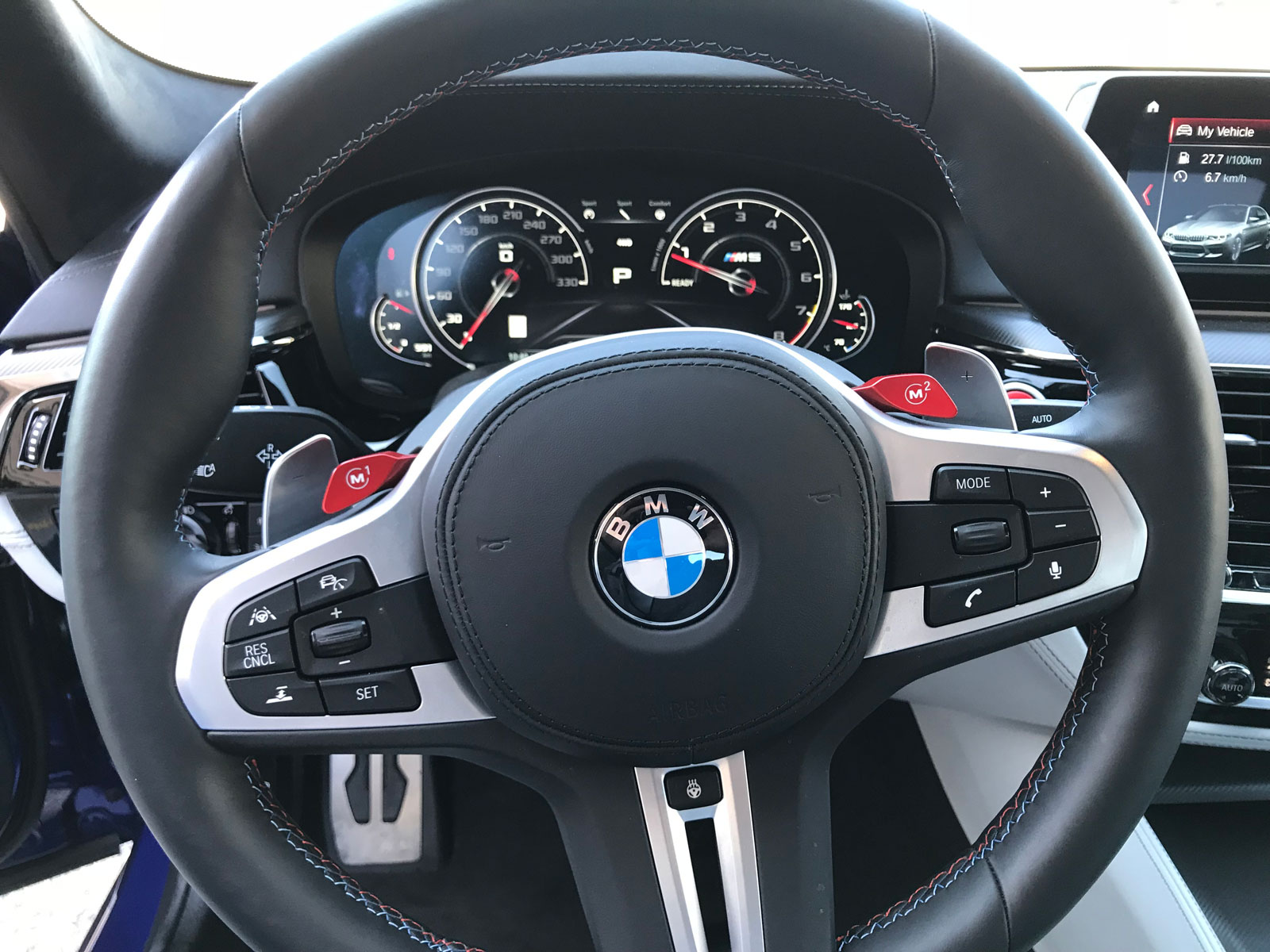 So just how fast is this thing? I took the opportunity to test it at the local drag strip. The result: 11.3 at 124.54 MPH with a 60 ft time of 1.65 seconds. The official BMW time is actually a few tenths of a second better at 11.1 seconds. This is just monstrously fast for a four-door luxury sedan. Here are some cars that are slower on the 1/4 mile than the M5:
Porsche 911 GT3: 11.2 seconds.
Ferrari 488 GTB: 11.3 seconds.
Audi RS7: 11.3 seconds.
Mercedes-AMG E63 S: 11.4 seconds.
Chevrolet Corvette Z06: 11.4 seconds
When you're not beating supercars at the race track you can switch everything back to comfort mode and cruise home with your three kids in the back. Heck you could even get caught in a snow storm and be A-OK thanks to the all-wheel drive system.
Despite lead-footing it around town I still managed a respectable fuel consumption of 13.8 L/100km. One of the neat features in iDrive is it tracks how long that auto start/stop feature is actually engaged. During my week with the M5, I spent a total of 1 hour and 3 minutes sitting with the engine off at red lights. I was surprised at just how quickly this adds up. Over the course of a year that's about 52 hours of idling that the car will avert.
The 2018 BMW M5 starts at $113,300 before transport. This car had the $6500 Premium Package, $1500 driver assistance package, $4900 Marina Blue paint job, $4900 Bowers and Wilkins surround sound system, $1500 M Sport exhaust and $1200 M carbon engine cover for a grand total of $133,800. Compared to some of the competition that is, dare I say, reasonable – especially in light of the fact that it beats both the RS7 and E63 S in a drag race. It's the perfect solution for someone who wants a supercar minus the impracticality.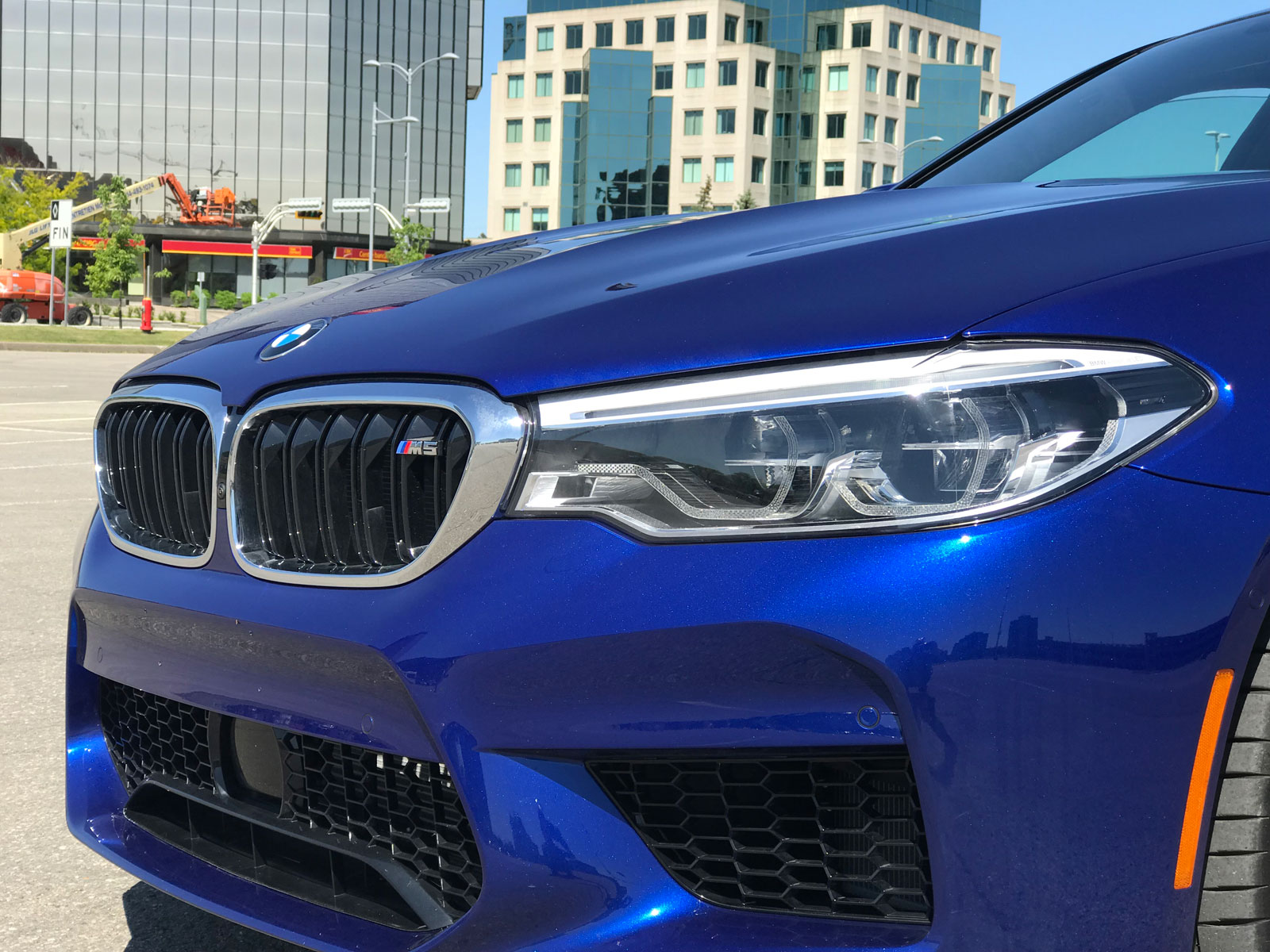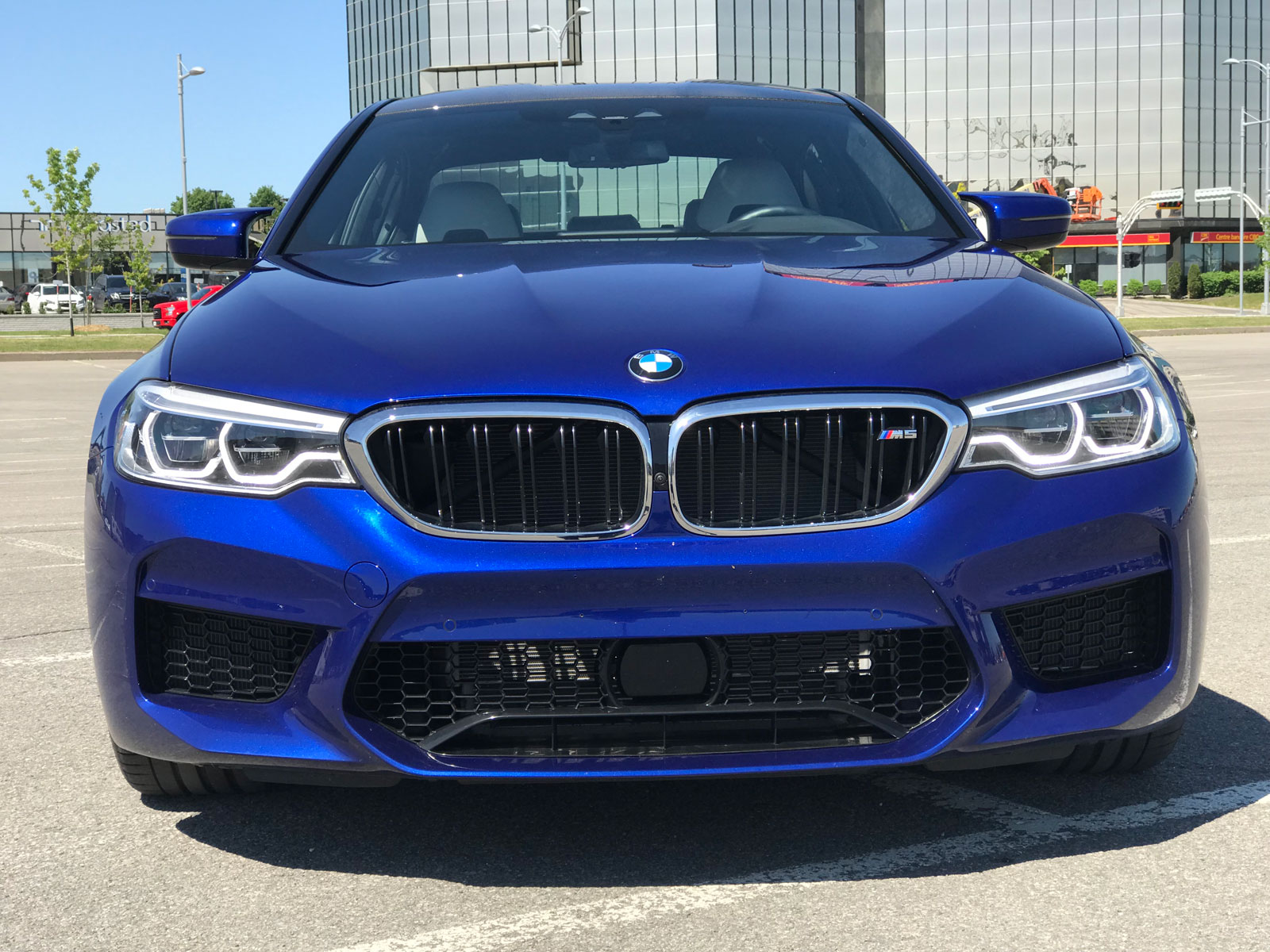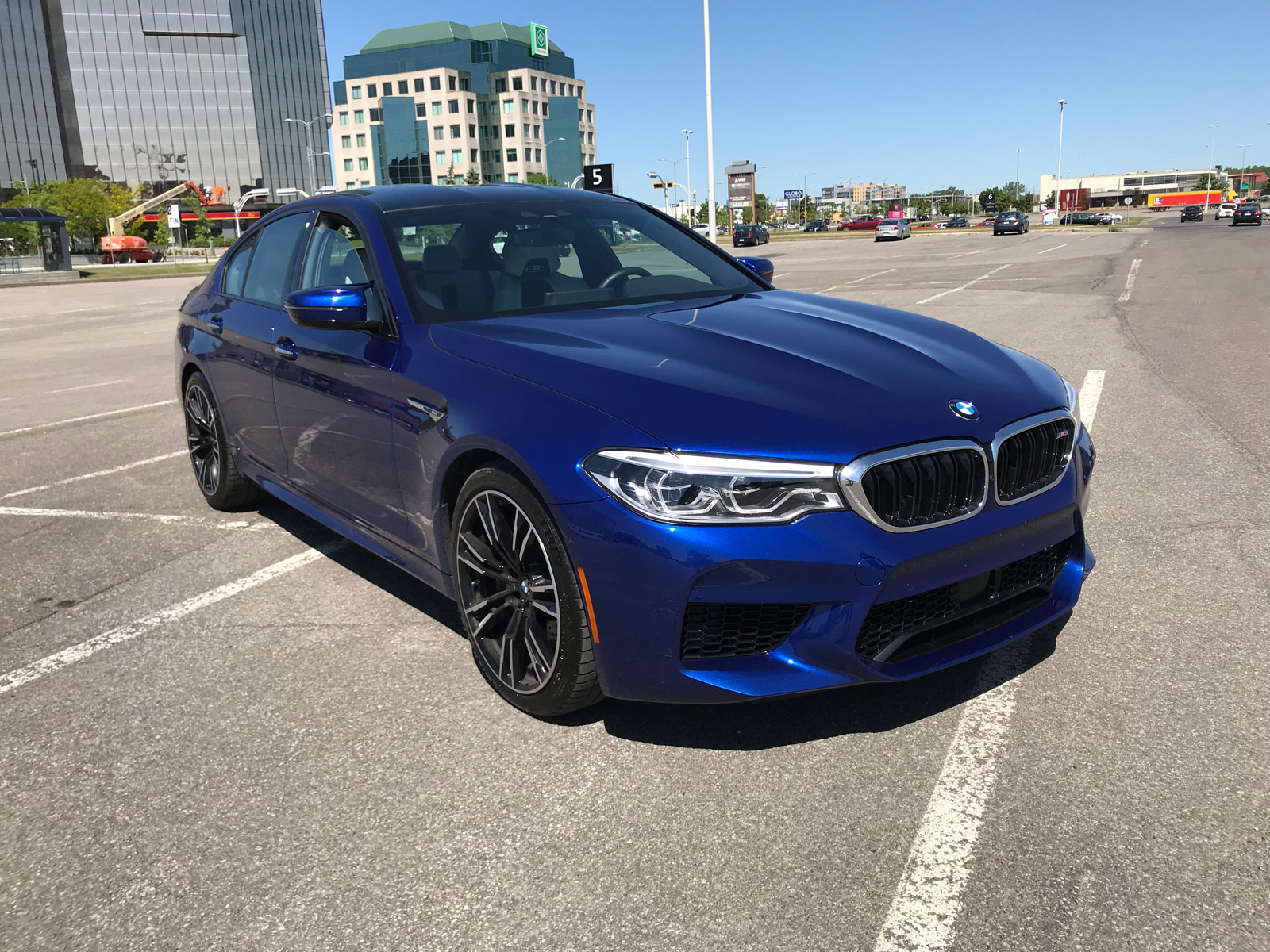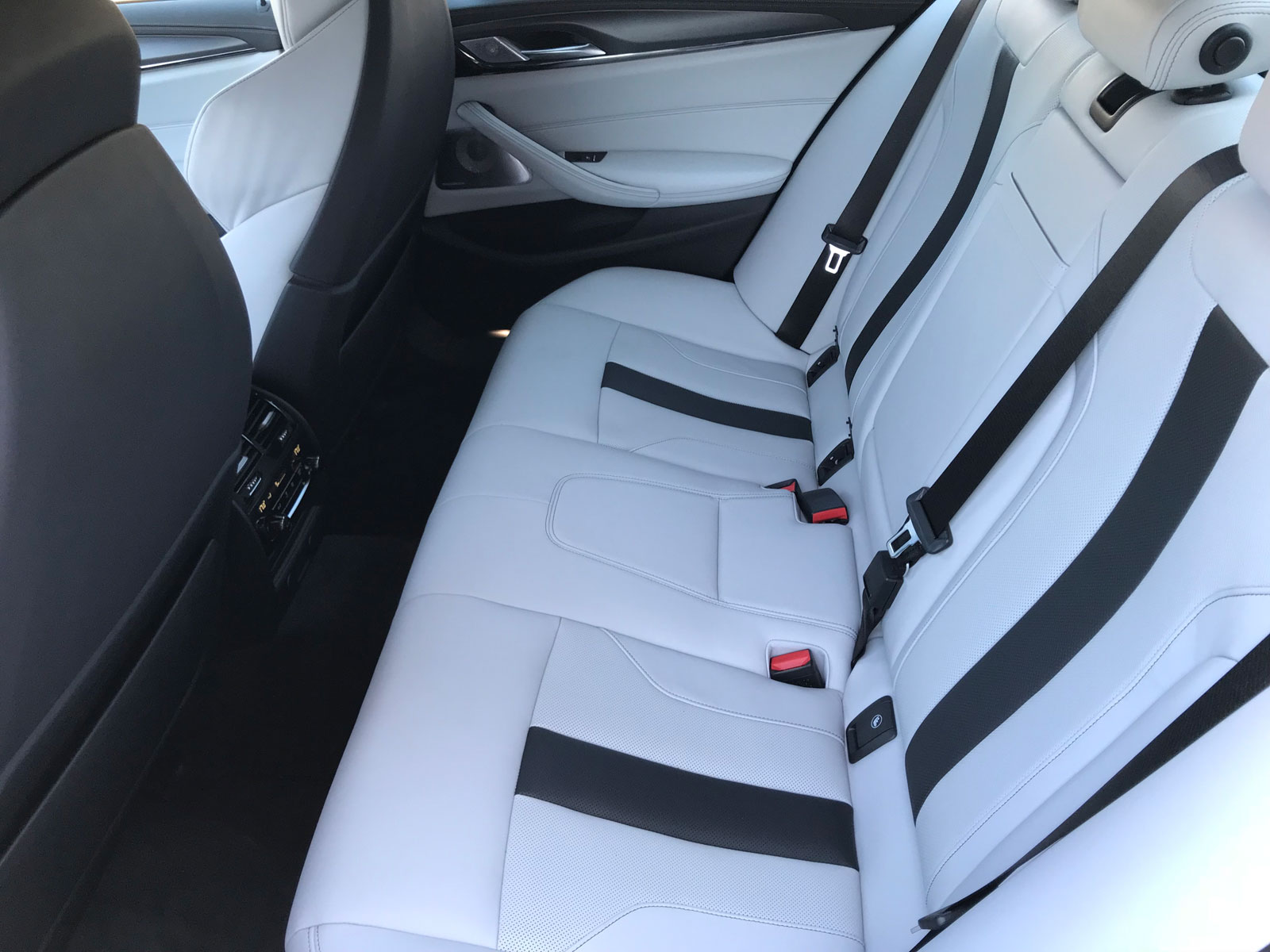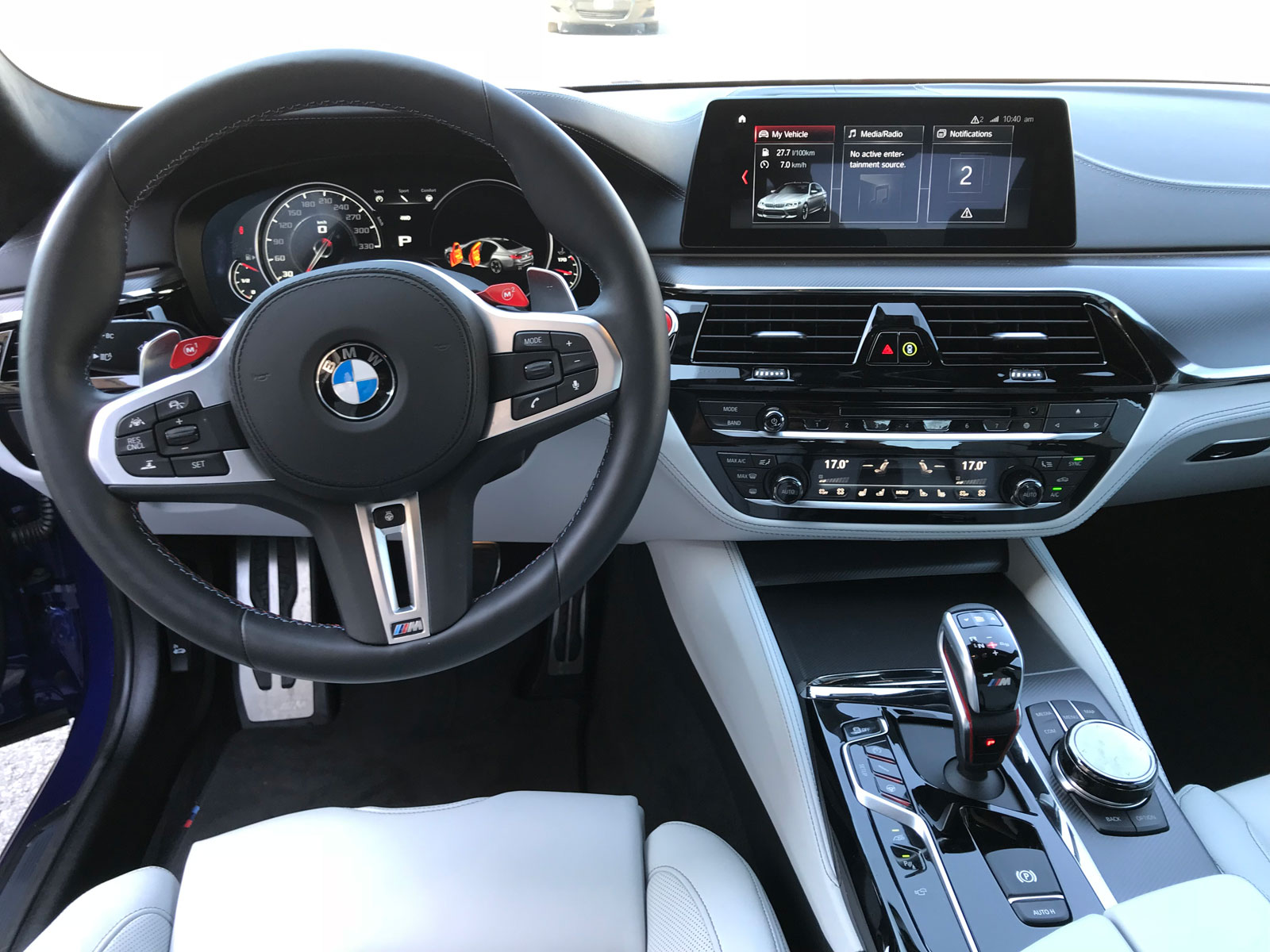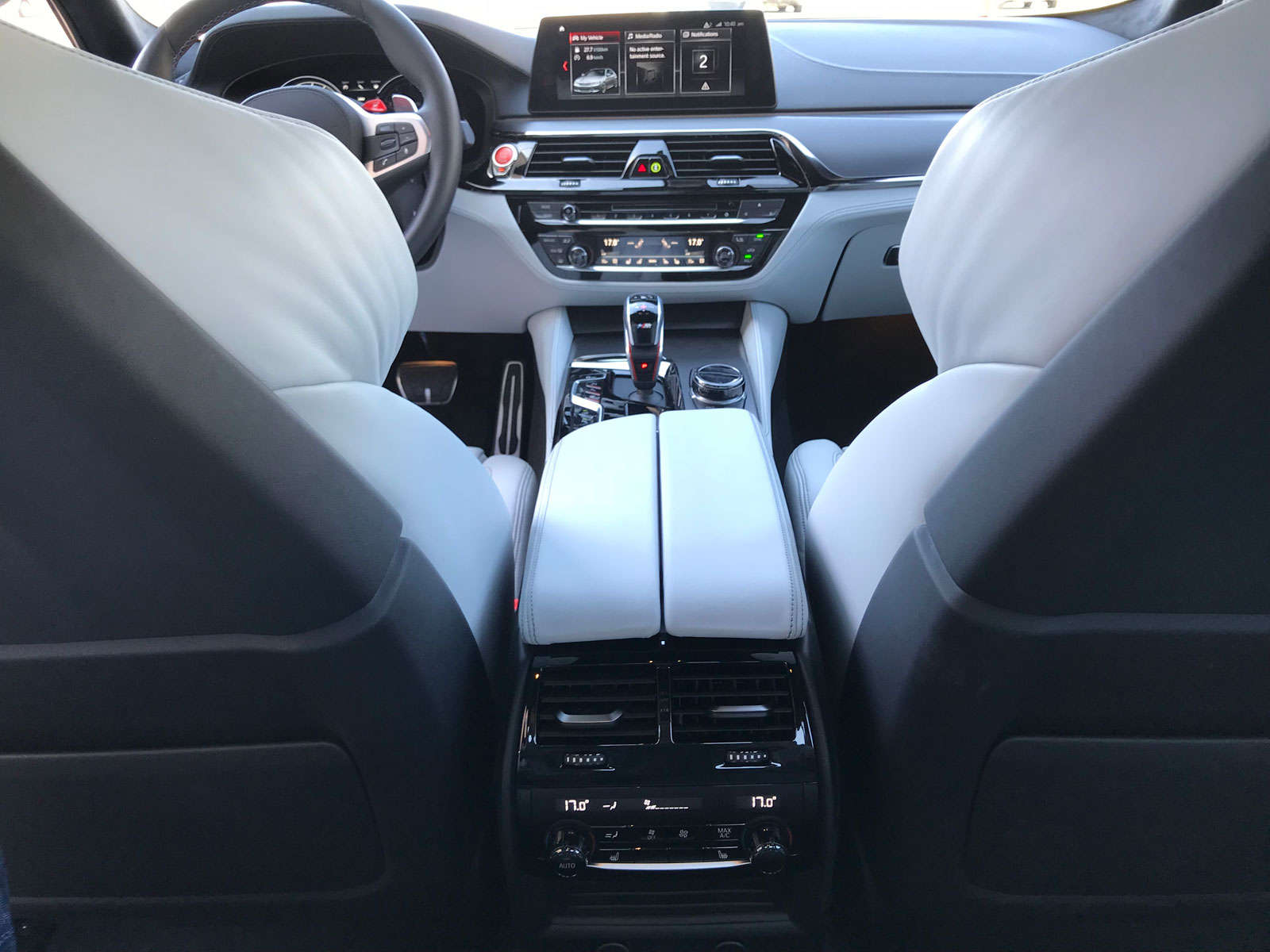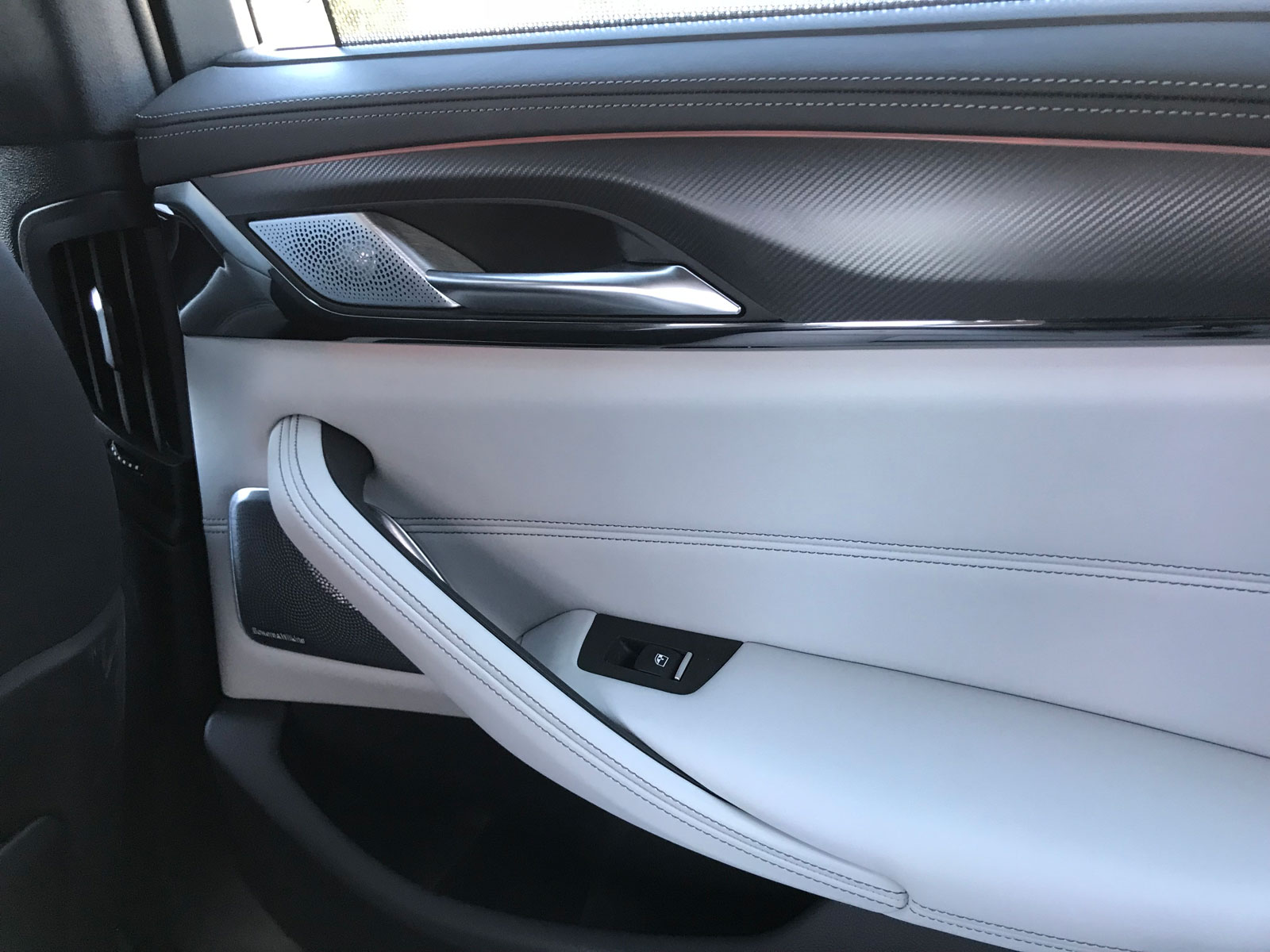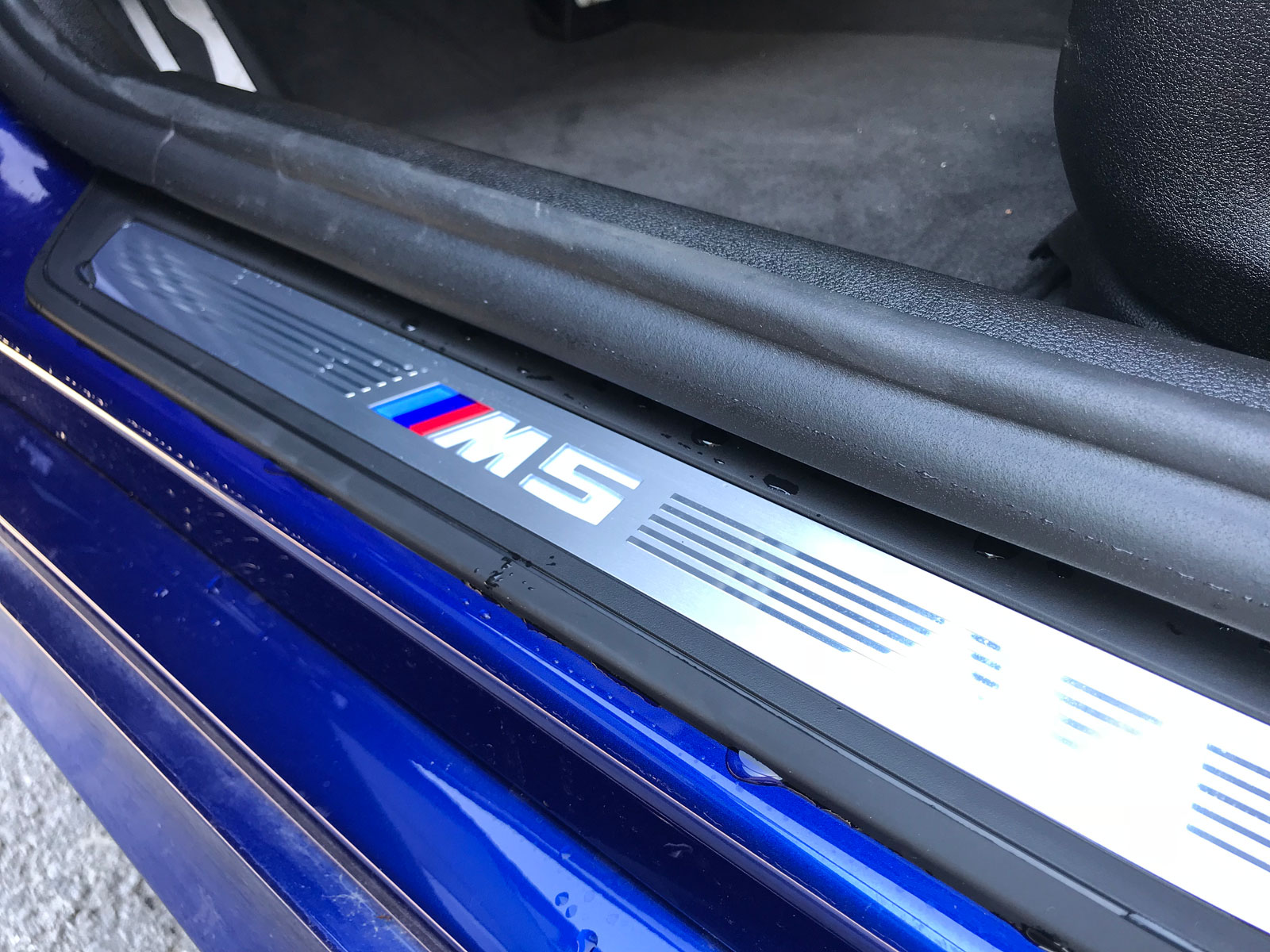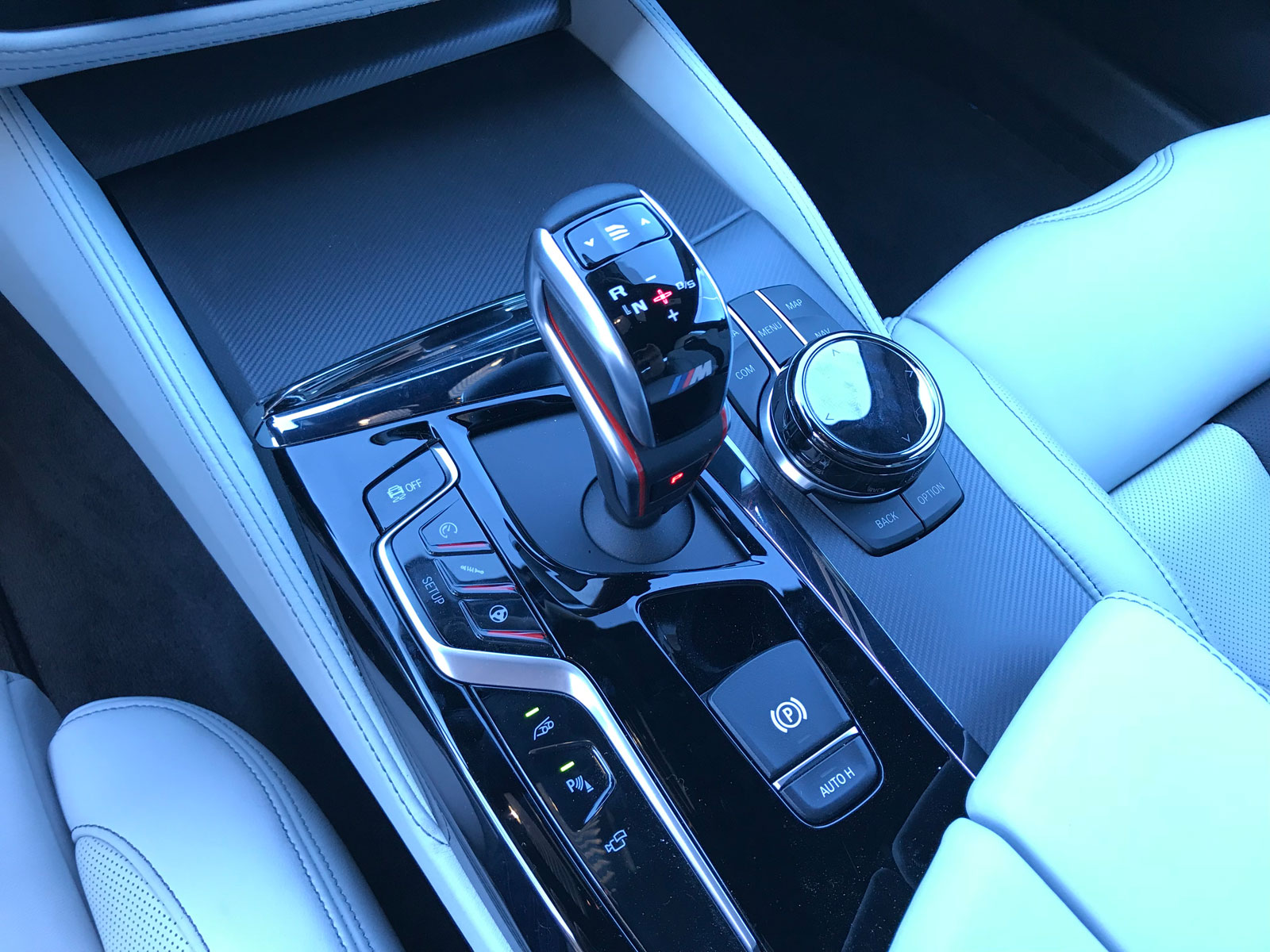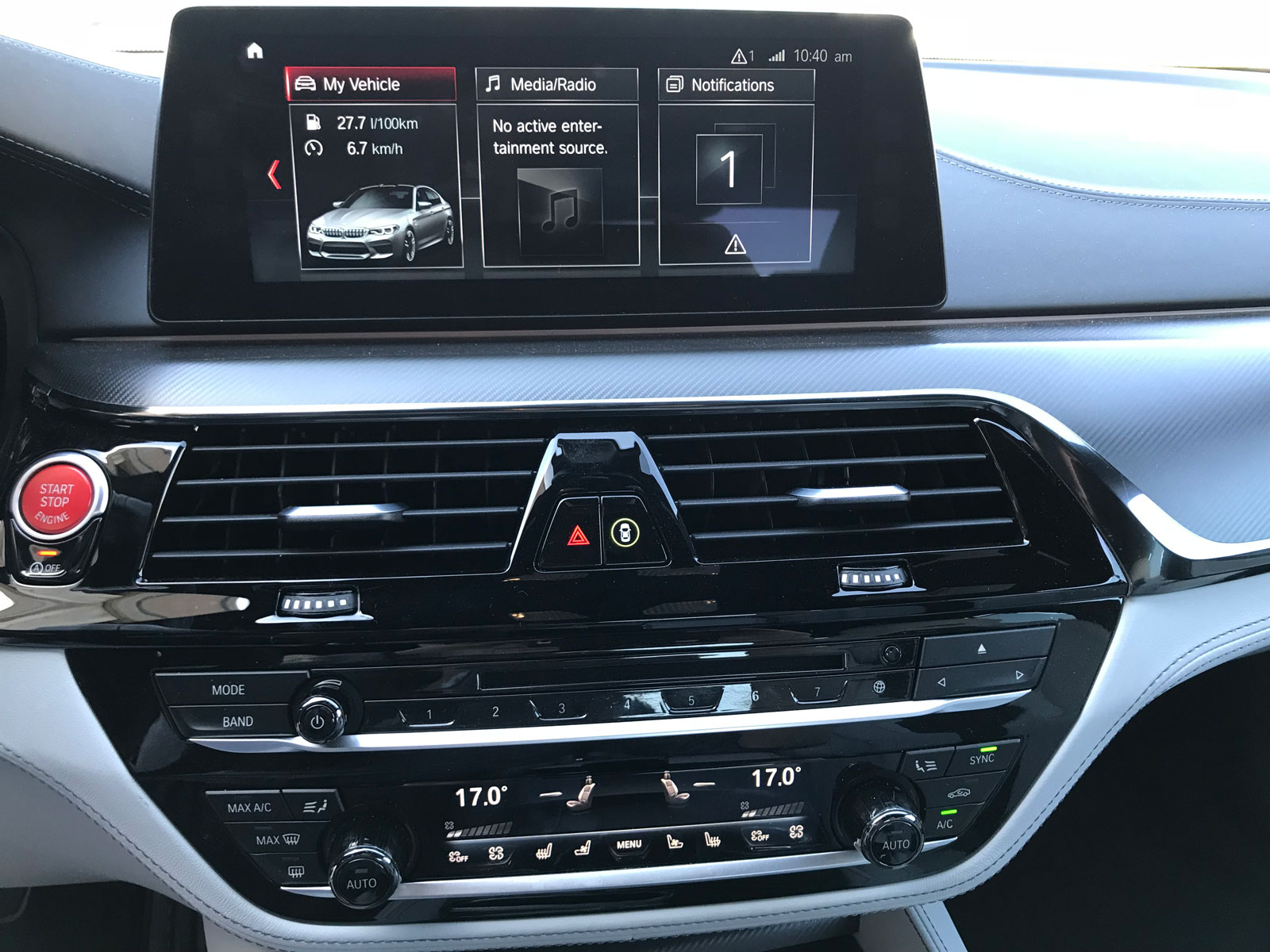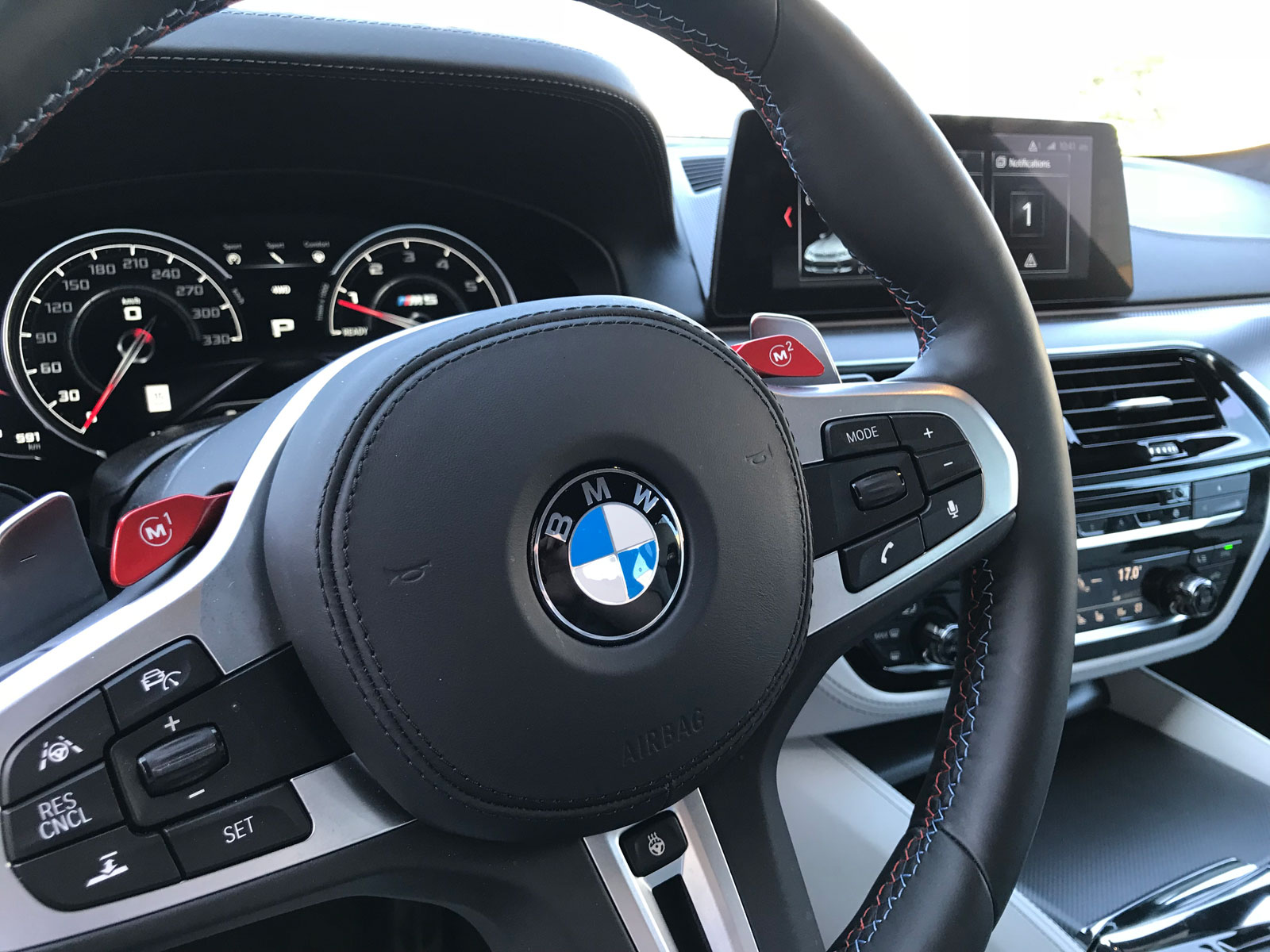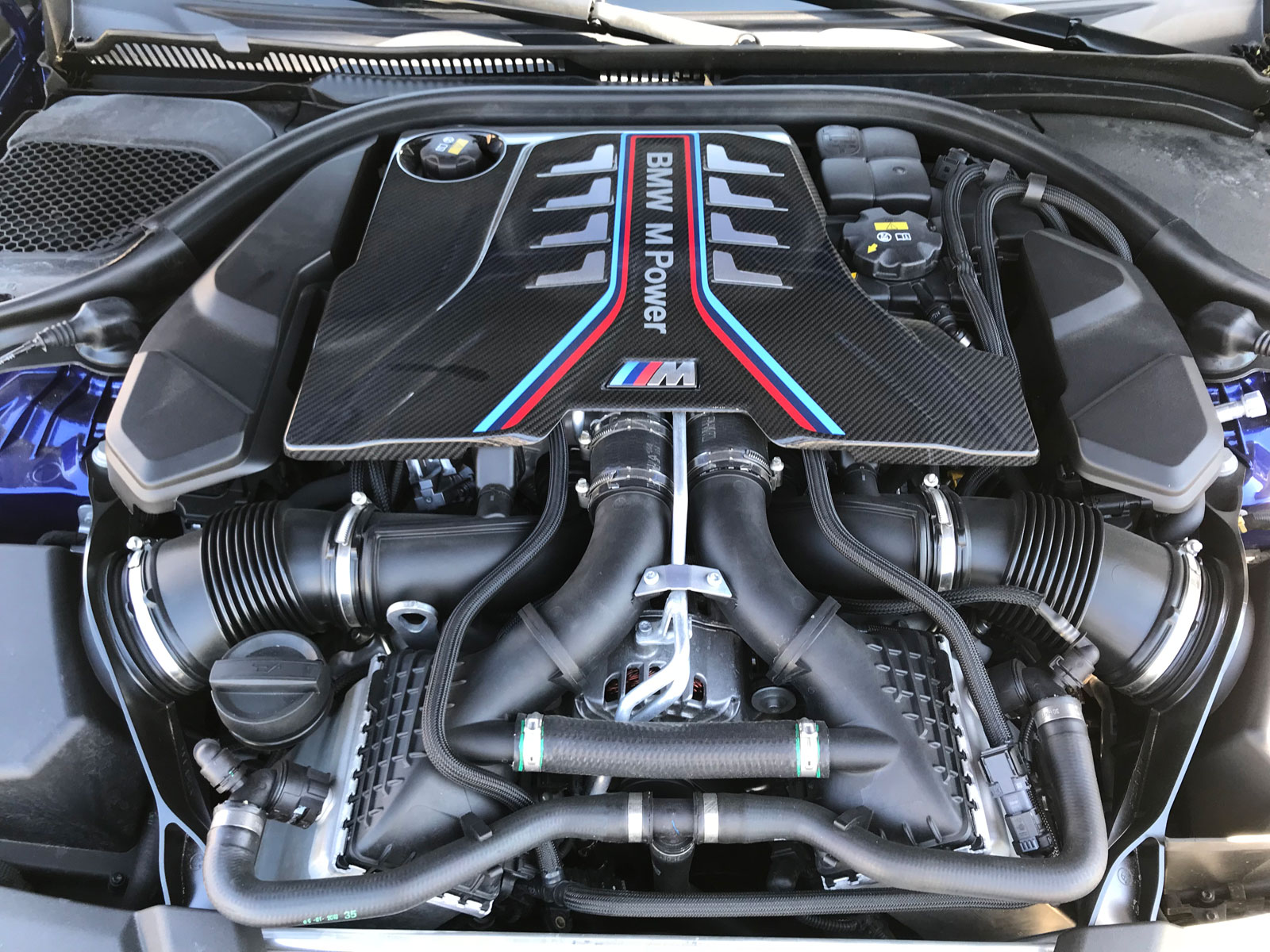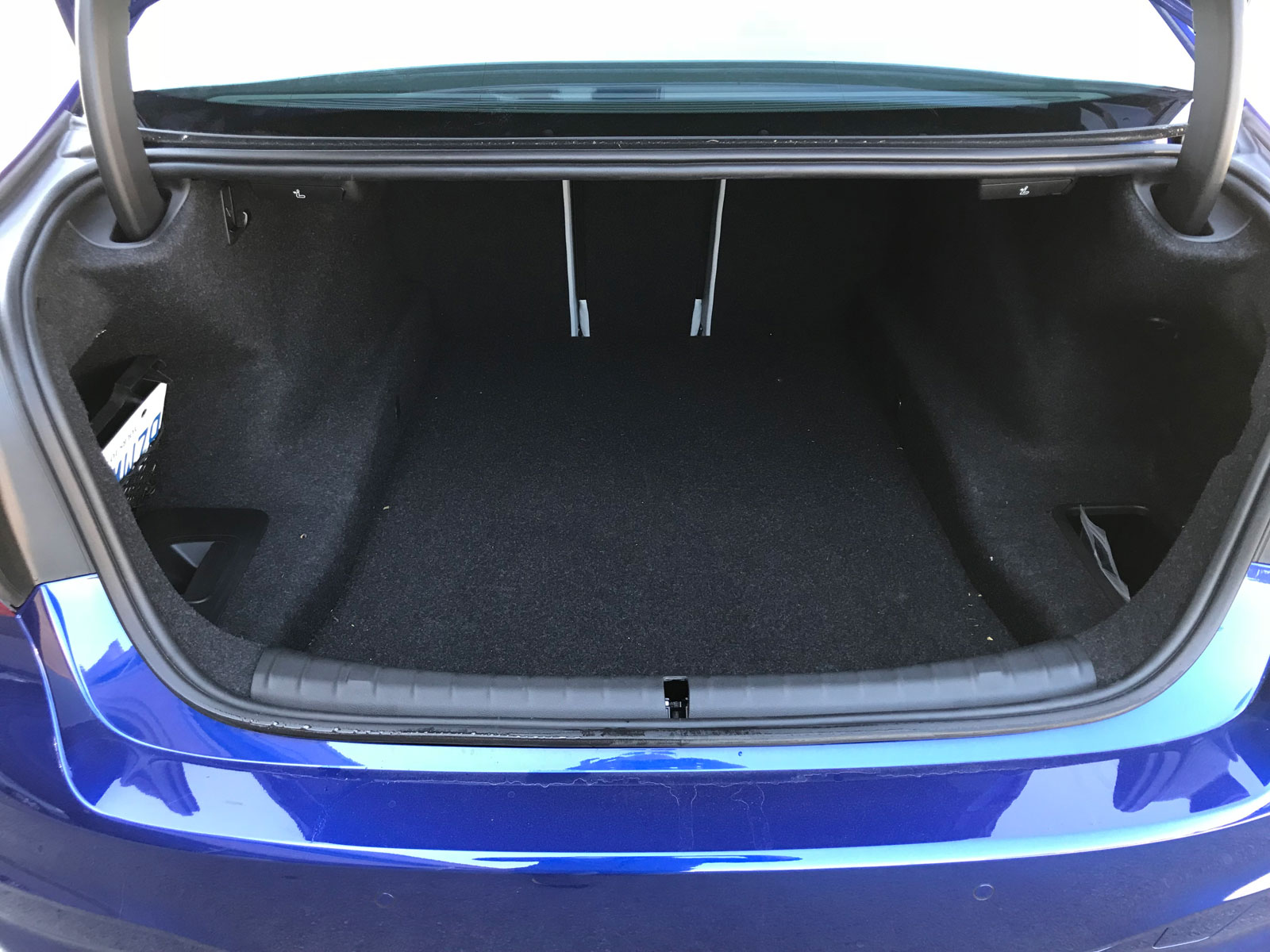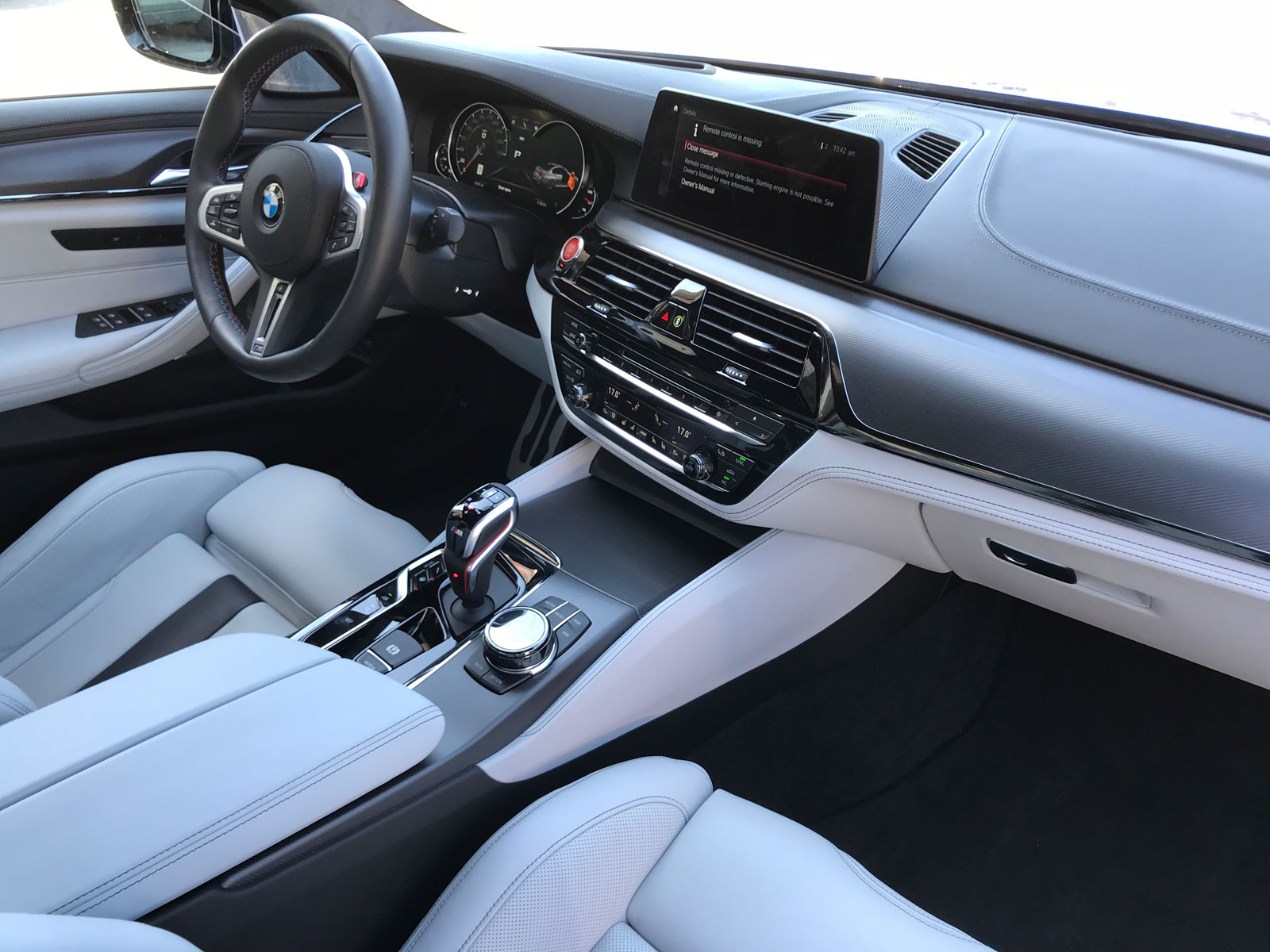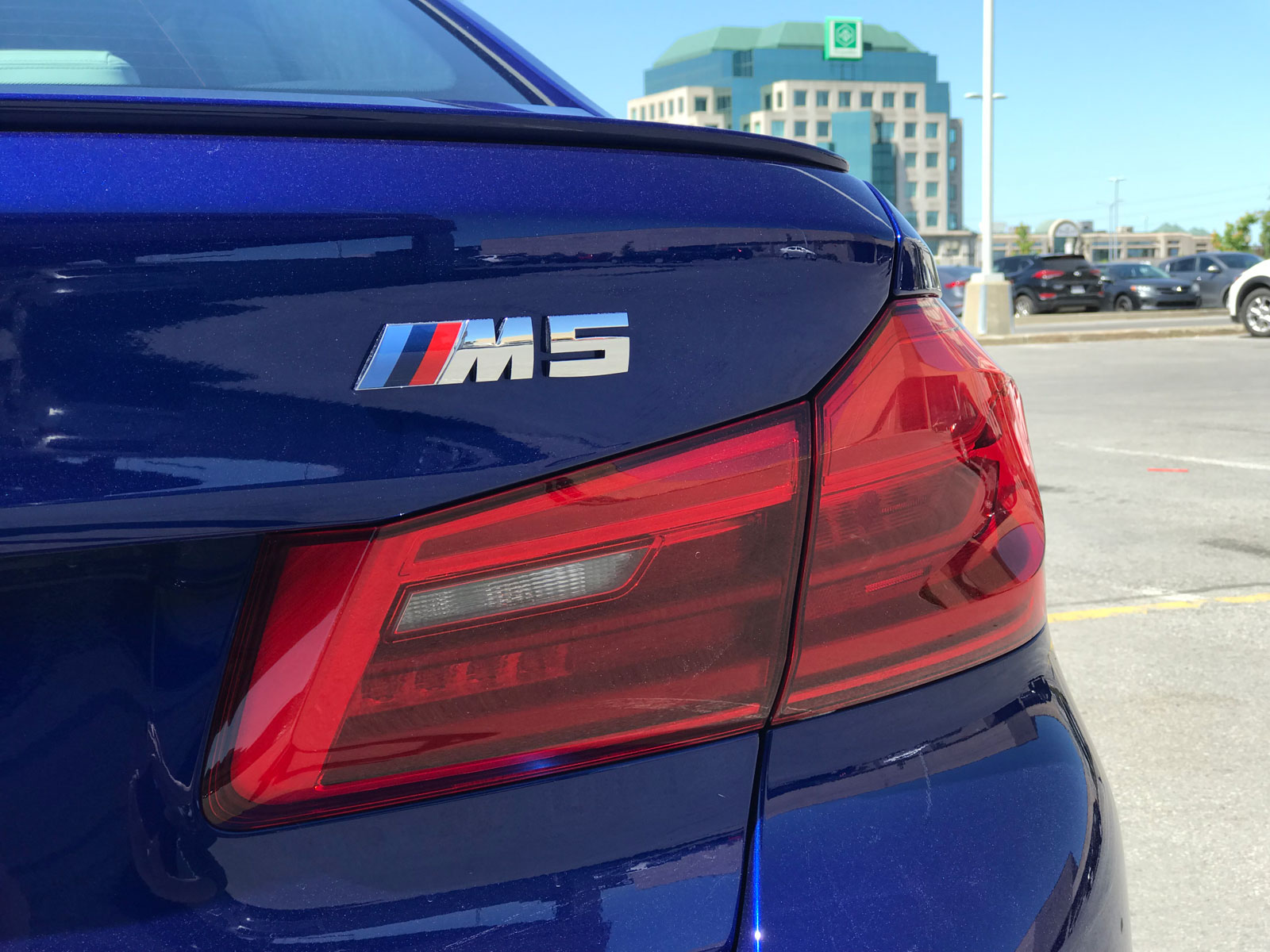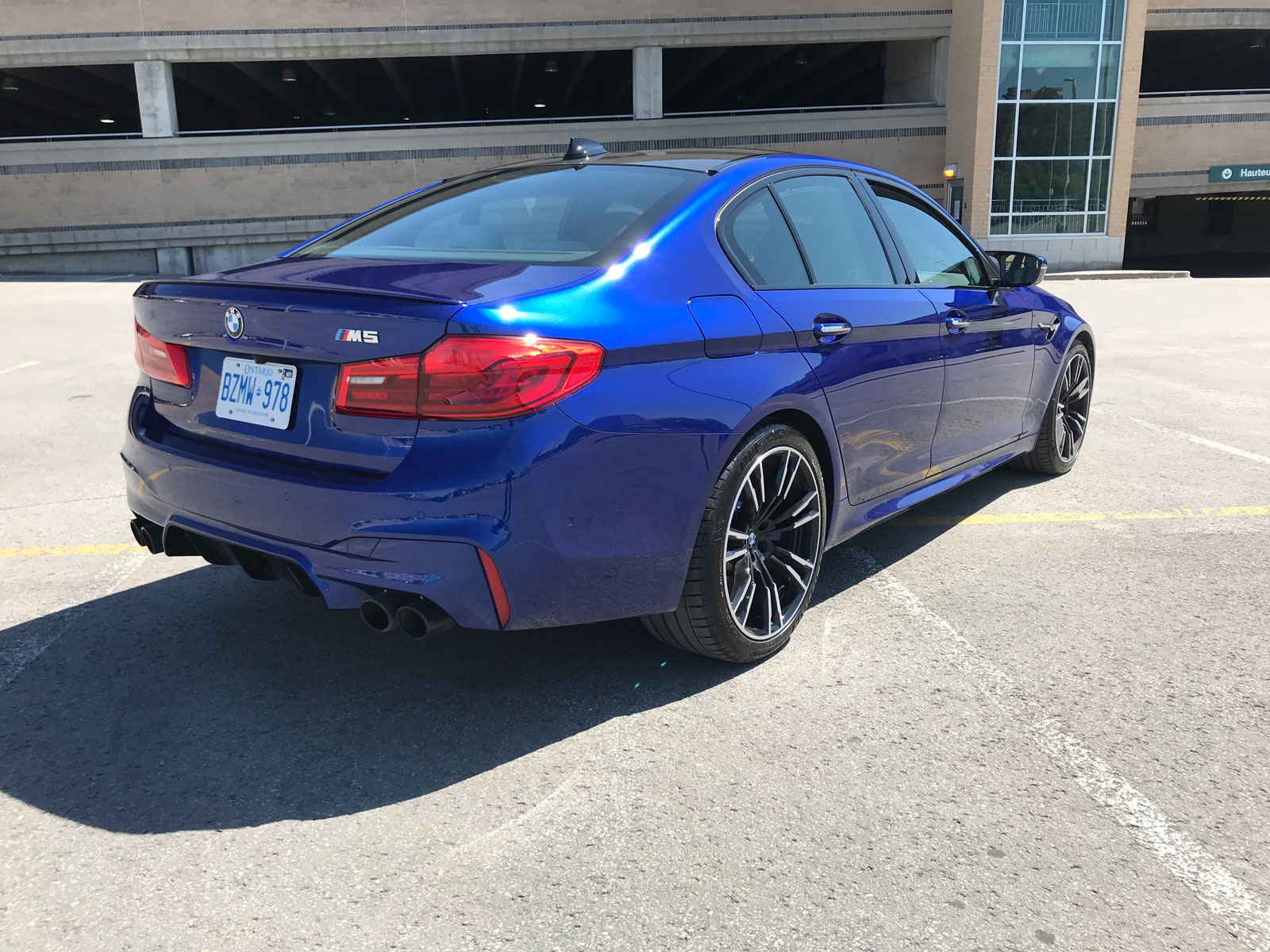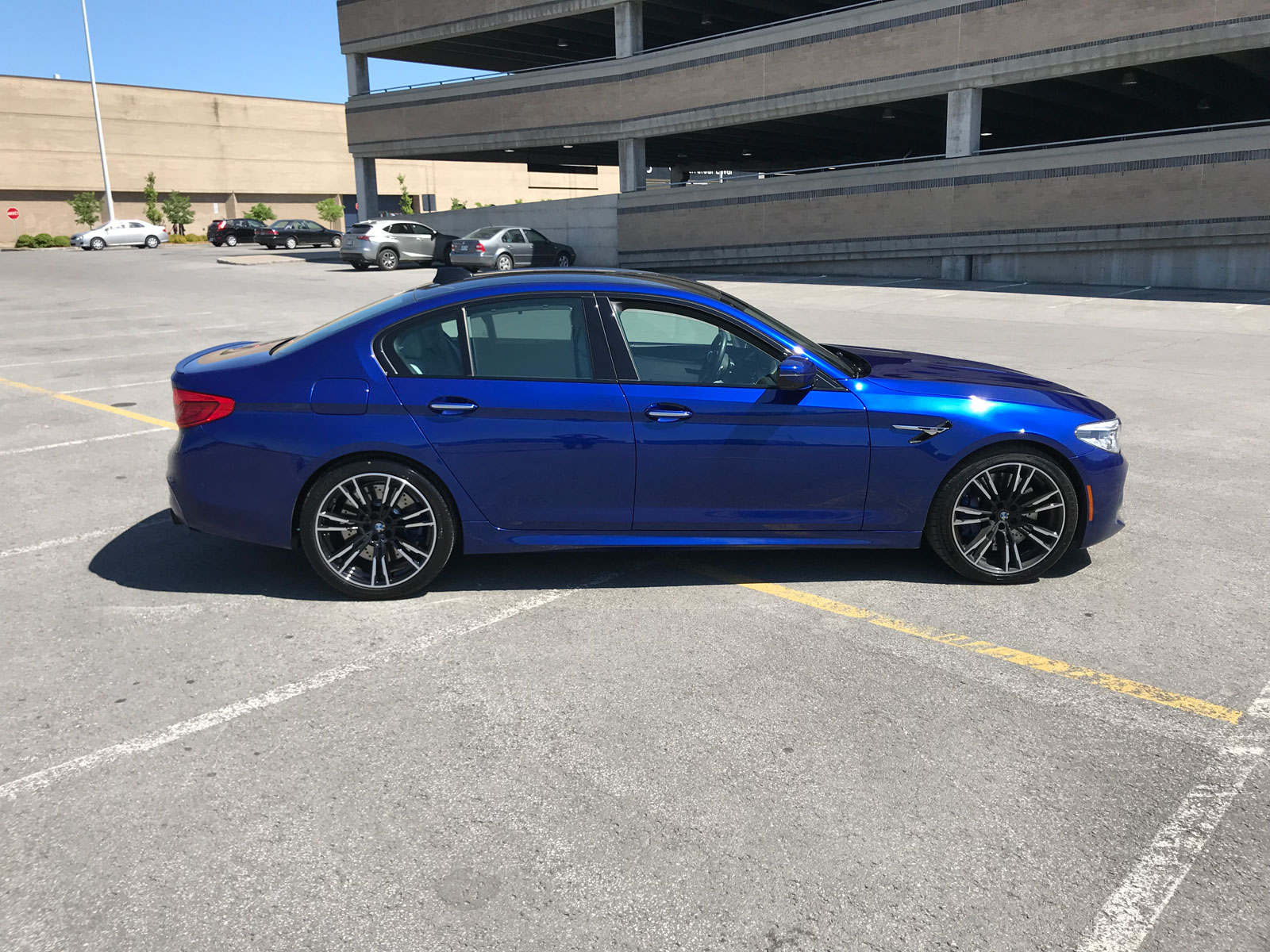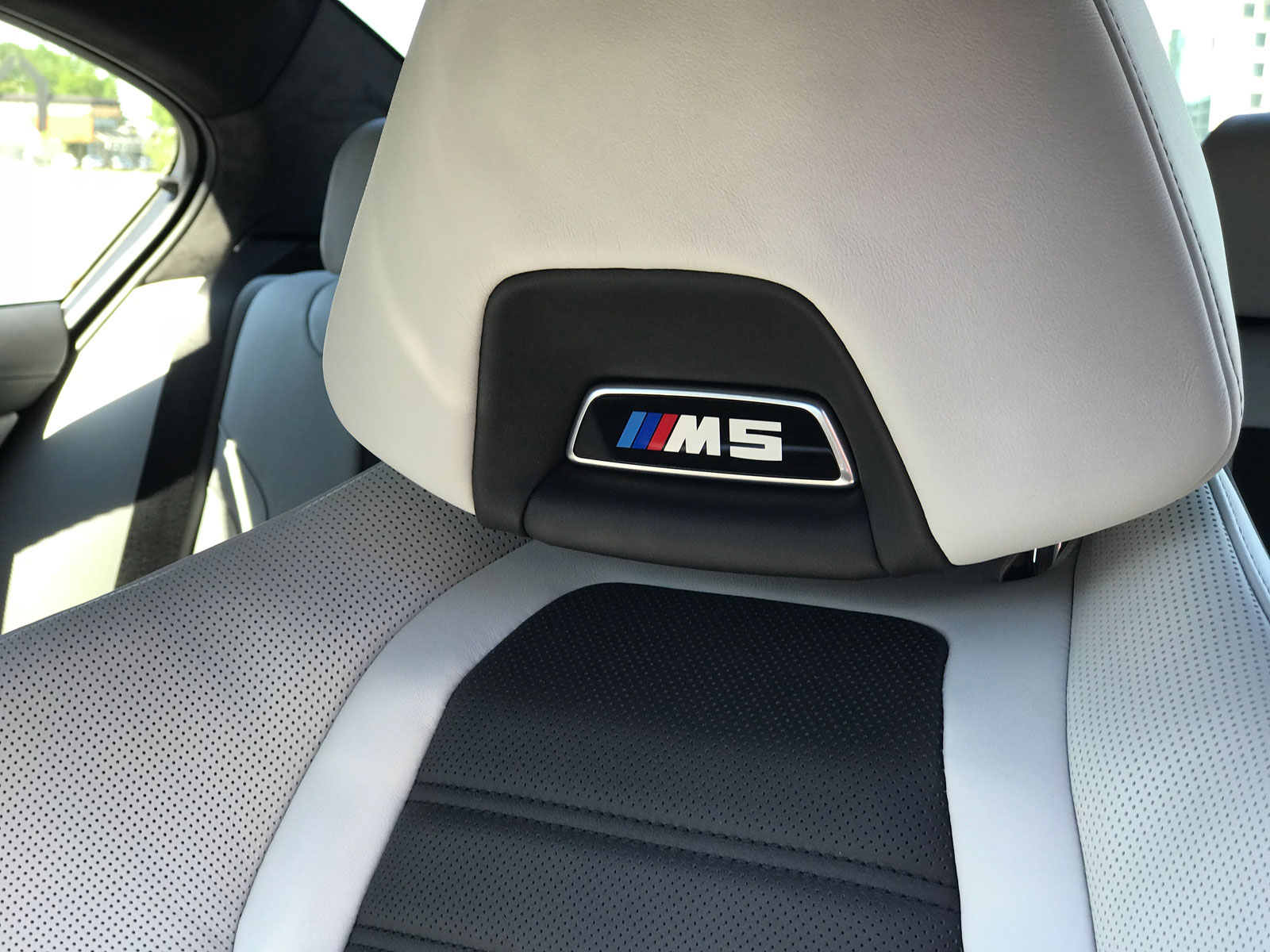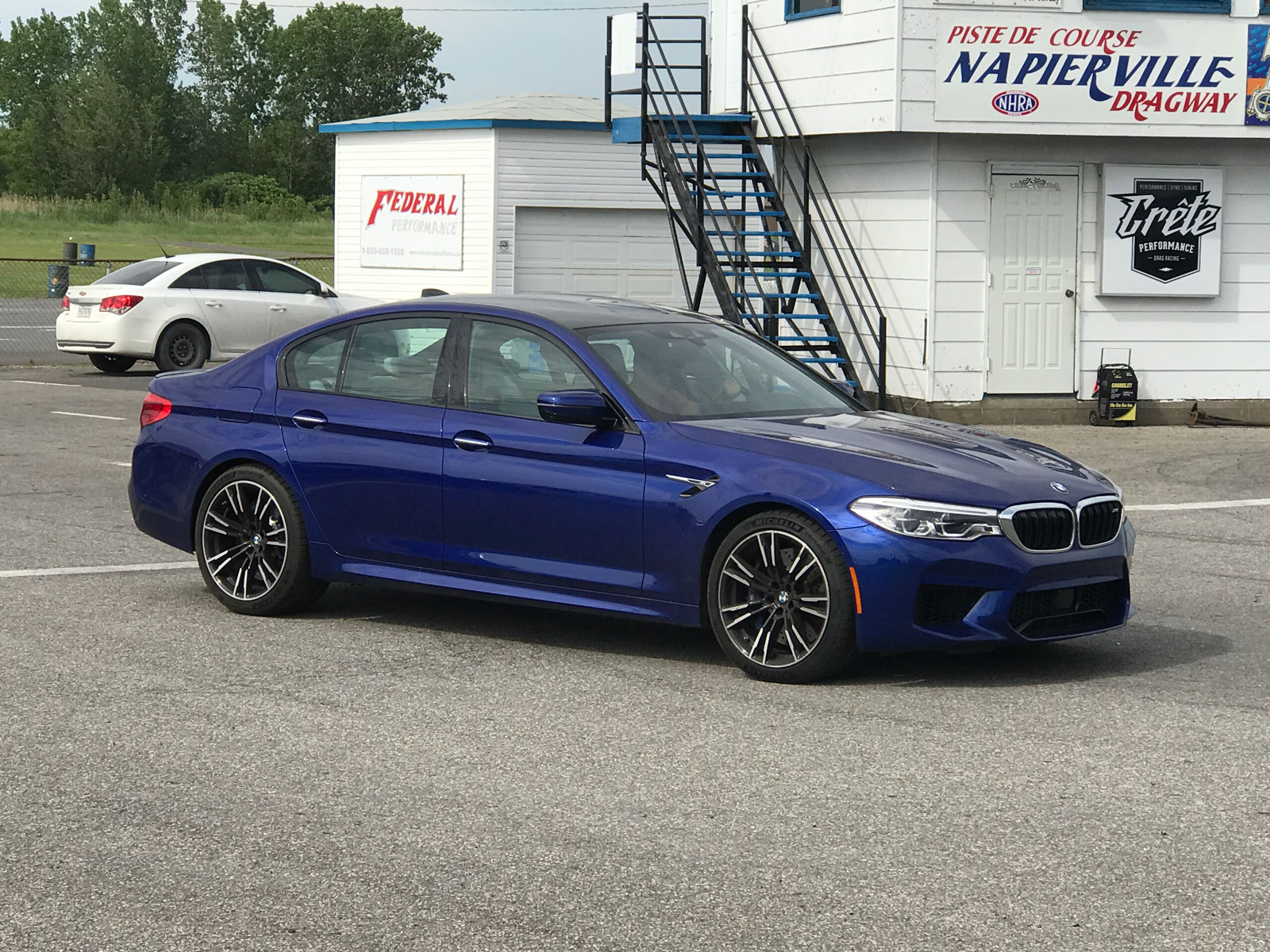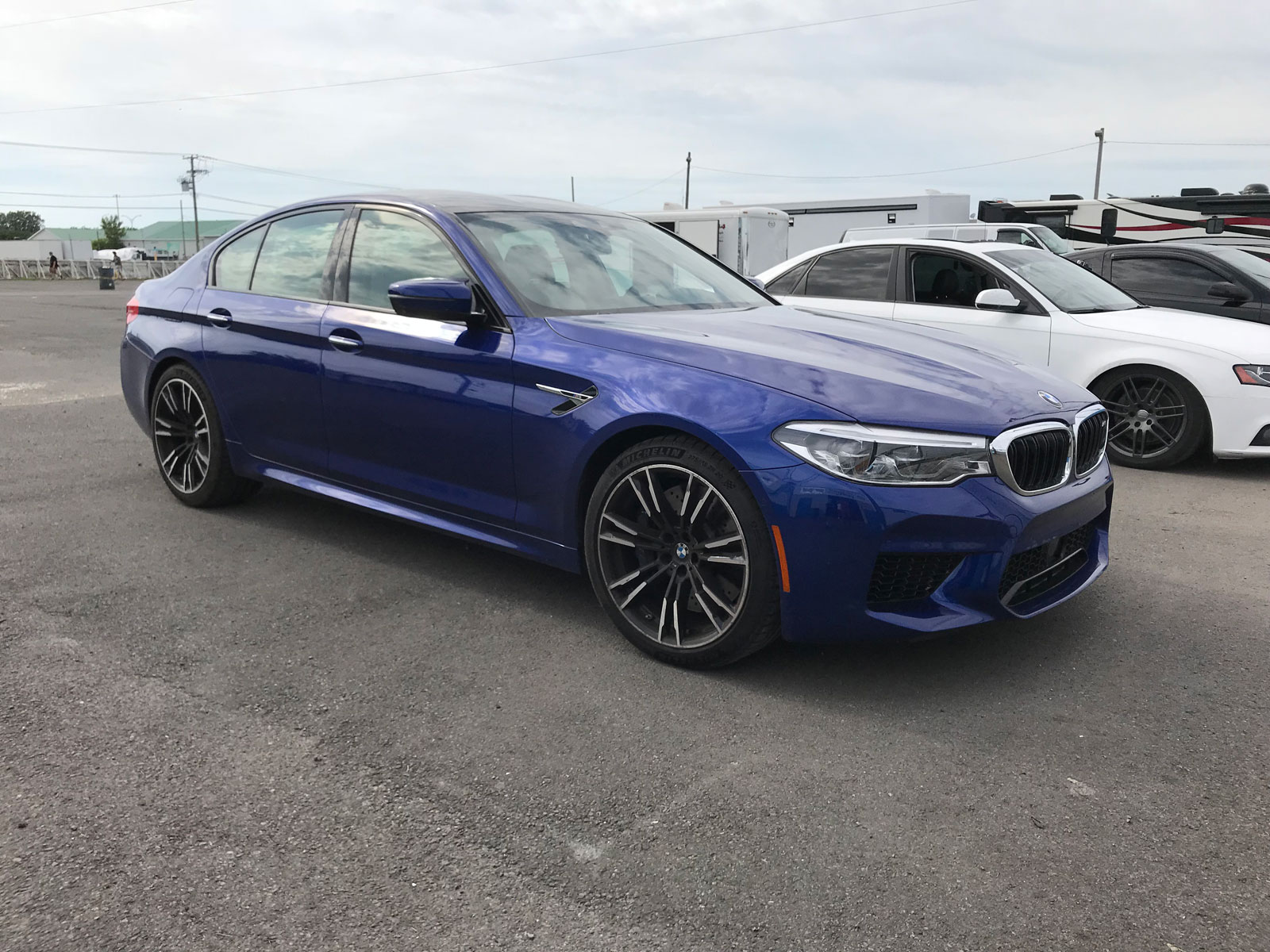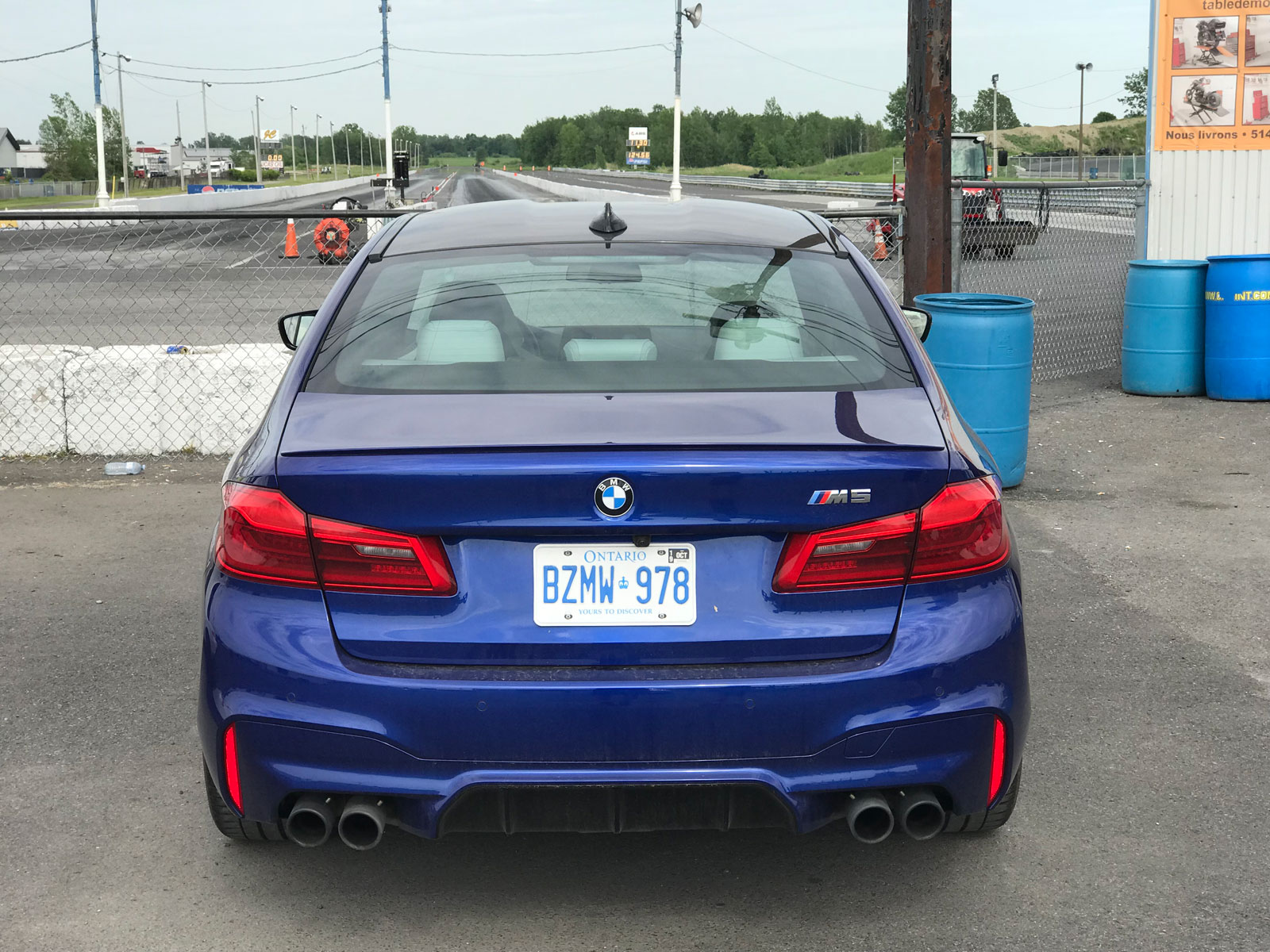 Comments
comments