Ever since pioneering the first minivan in 1983, Chrysler has been the standard bearer in the segment with all other manufacturers aiming to emulate its innovation and success. Even today, around 60% of all Canadian minivan sales are Chrysler products. The Dodge Grand Caravan remains so popular that it continues to cheat death after having been scheduled to be discontinued two years ago. As of now the Caravan is still on sale and will remain so at least through mid 2019.
FCA (Fiat Chrysler Automobiles) envisioned the more upscale Pacifica as a replacement for the Caravan and it's indeed certainly more in line with what the competition is offering in terms of luxury, technology and features. The problem is that young families really appreciate a low-cost option for a big family hauler as do countless other companies, rental agencies and fleet managers so the Caravan has earned a reprieve.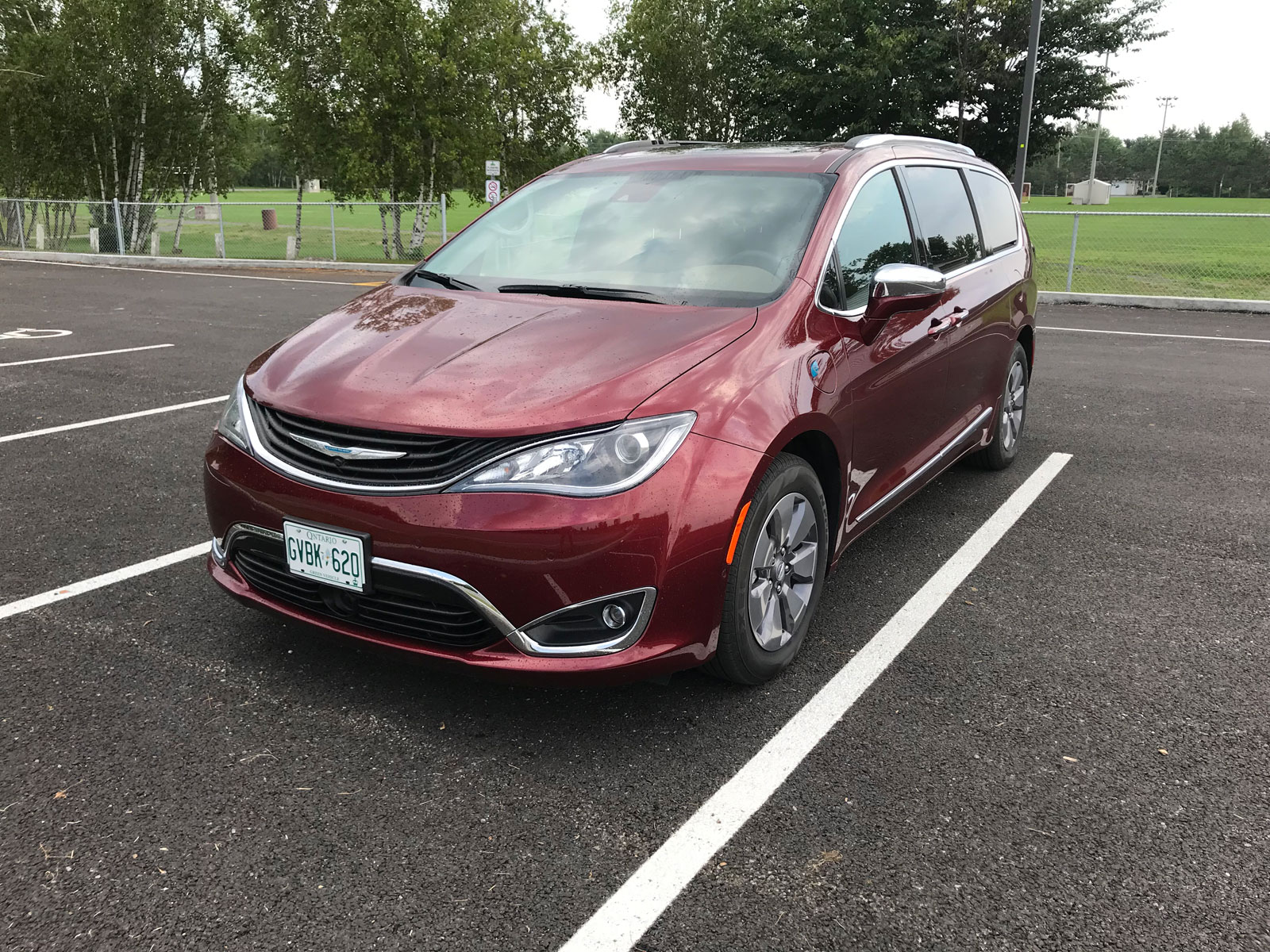 Pacifica sales continue to grow but are likely being affected the Caravan remaining available. The company sold 6,185 Pacificas in Canada in 2017 and is on track to easily beat that number in 2018. For comparison 46,933 Caravans were sold in 2017.
Chrysler's new current language translates quite well for a minivan with sculpted lines and an attractive silhouette. With its long wheelbase, wide track, low stance and the optional 20-inch wheels, the Pacifica has a sporty aura – as much as is possible for a minivan. To smoothen things out even further, the Pacifica's sliding door track lines are hidden under the rear-quarter side glass, making them almost invisible. The minivan has always been the automotive designer's biggest challenge. How does one make a box on wheels sexy? Well Chrysler has come about as close as you can with this one.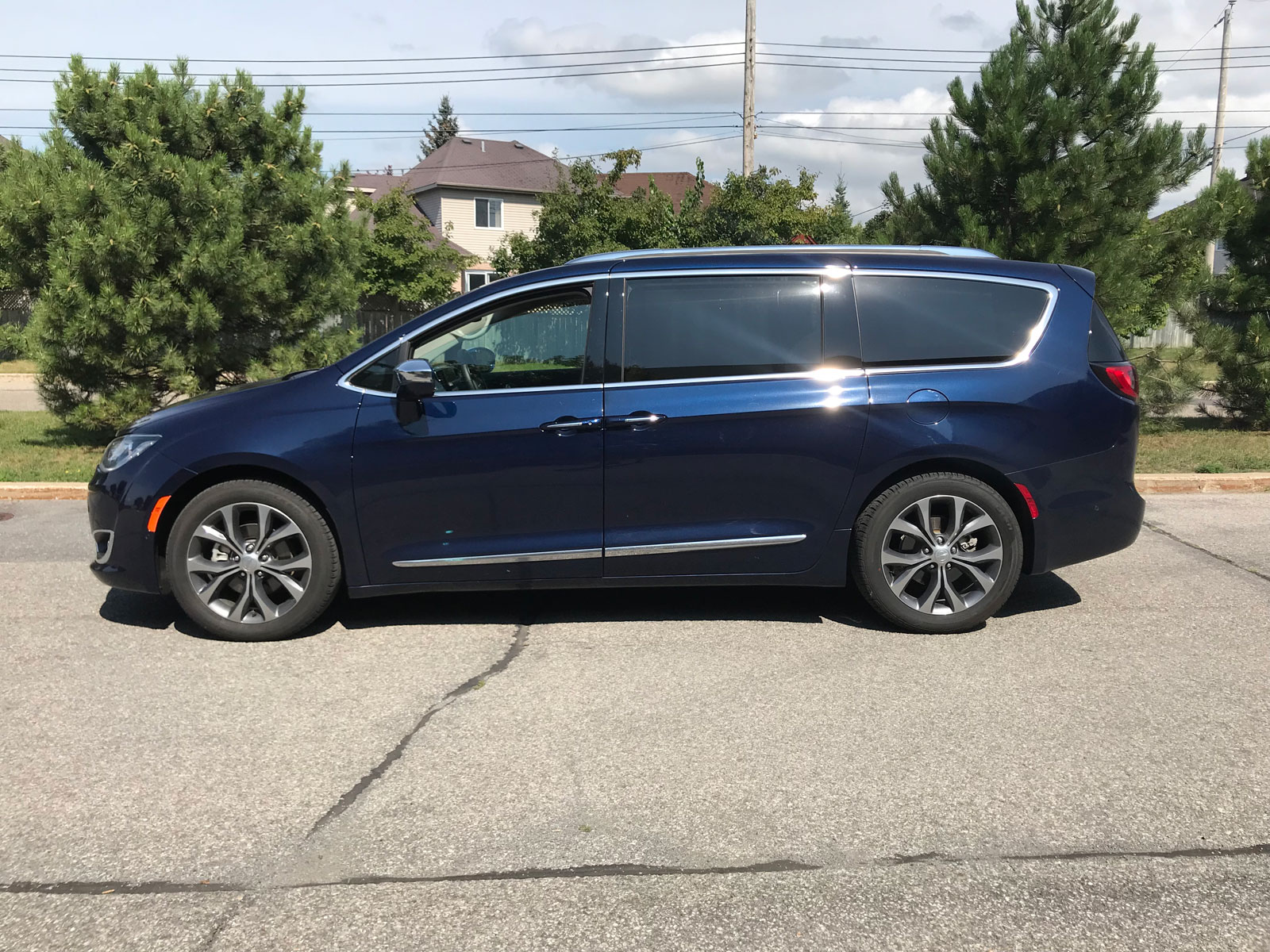 The Pacifica is really a huge step forward compared to the Caravan in almost every conceivable way (I know because I'm a former Grand Caravan owner). One of the more striking aspects is how this vehicle drives. It's much more responsive with reduced levels of body roll, coupled with enhanced agility that is capable of absorbing just about every bump in the road with ease. Chrysler has also made the entire body structure stiffer and the result is the vehicle drives more like an SUV than a van.
Sit in side and you're treated to a magnificently designed seating area and cockpit. The first thing that jumps out is the smooth black piano finish surrounding the dash controls. The test vehicles (being the upper end Limited trim level) came equipped with the full Nappa leather interior including attractive stitches leather on the dash. The move to a dial for gear switching might catch some people off guard however after a week I was pretty much used to it. I do miss having a physical lever somewhere if nothing but to rest my hand on while driving but this design does allow for an increase in usable storage space.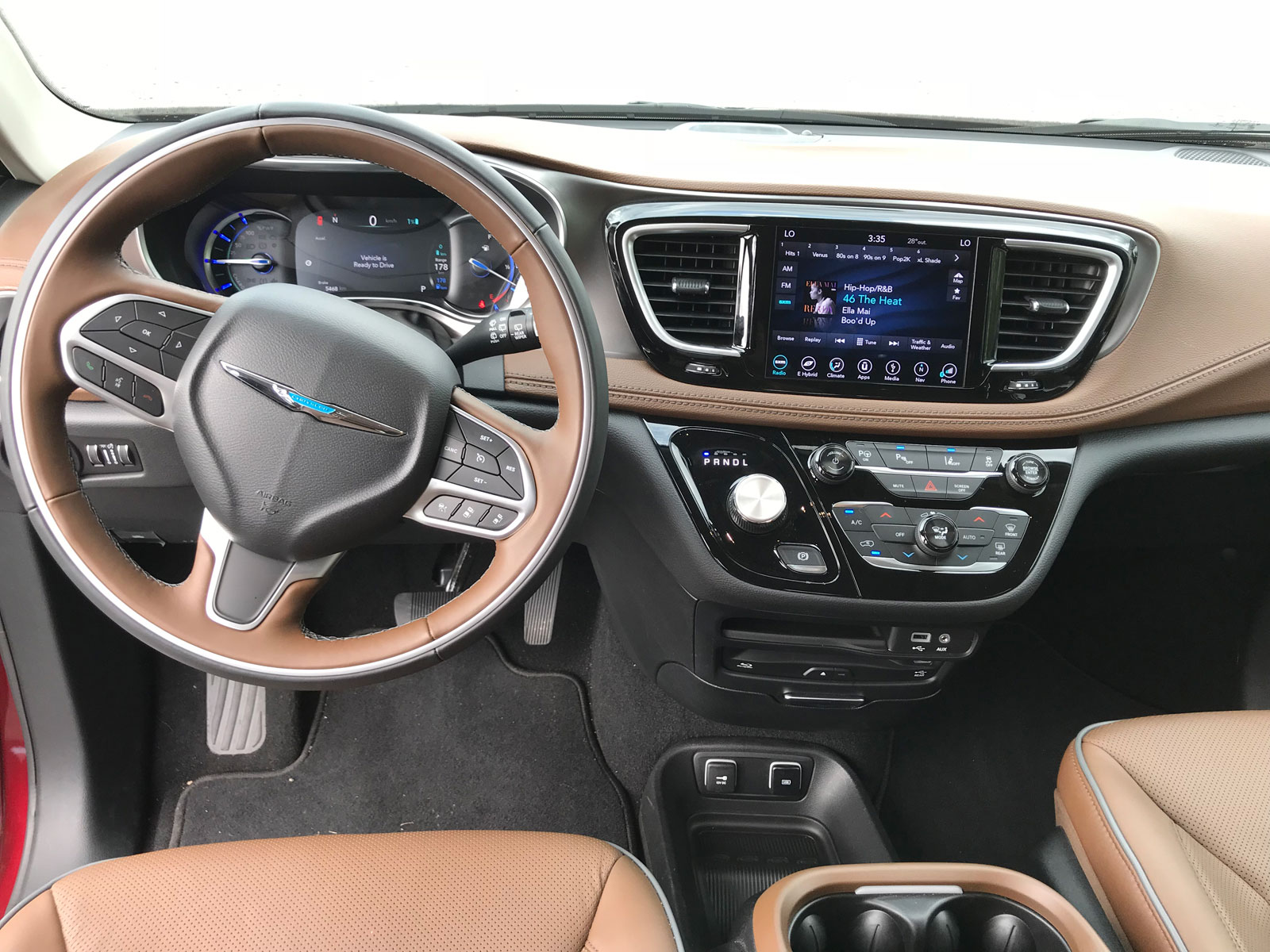 Over two weeks I tested the Chrysler Pacifica Limited and Limited Hybrid models. Touring-L and Touring Plus trims are also available in Hybrid form and they essentially the same trims but with electric drive available. Without the hybrid you'll find a 3.6-litre V6 engine under the hood mated to a 9-speed automatic transmission. Output is rated at 287 horsepower and 262 lb-ft of torque. It's very capable of moving the van quickly with instant acceleration the minute you hit the gas pedal – which is necessary because you might be hauling up to eight passengers. The only downside is that I found it was searching for gears a little too often.
The Hybrid powertrain uses a different 3.6-litre V6 engine which runs on the Atkinson Cycle. It's paired to a hybrid transmission and in conjunction with the 16 kwh battery pack makes 260 horsepower. That's less than the gasoline version but still feels as quick thanks in part to the instant acceleration and torqy feeling provided by the electric motor. Plug it in overnight into a normal household outlet and you can get around 60 kilometers of all-electric driving which is nothing to sneeze at. It takes about 14 hours on your standard 120-volt household outlet but only 2 hours to recharge the battery using a 240-volt Level 2 charging station. Getting a home installation of a Level 2 outlet is a must naturally.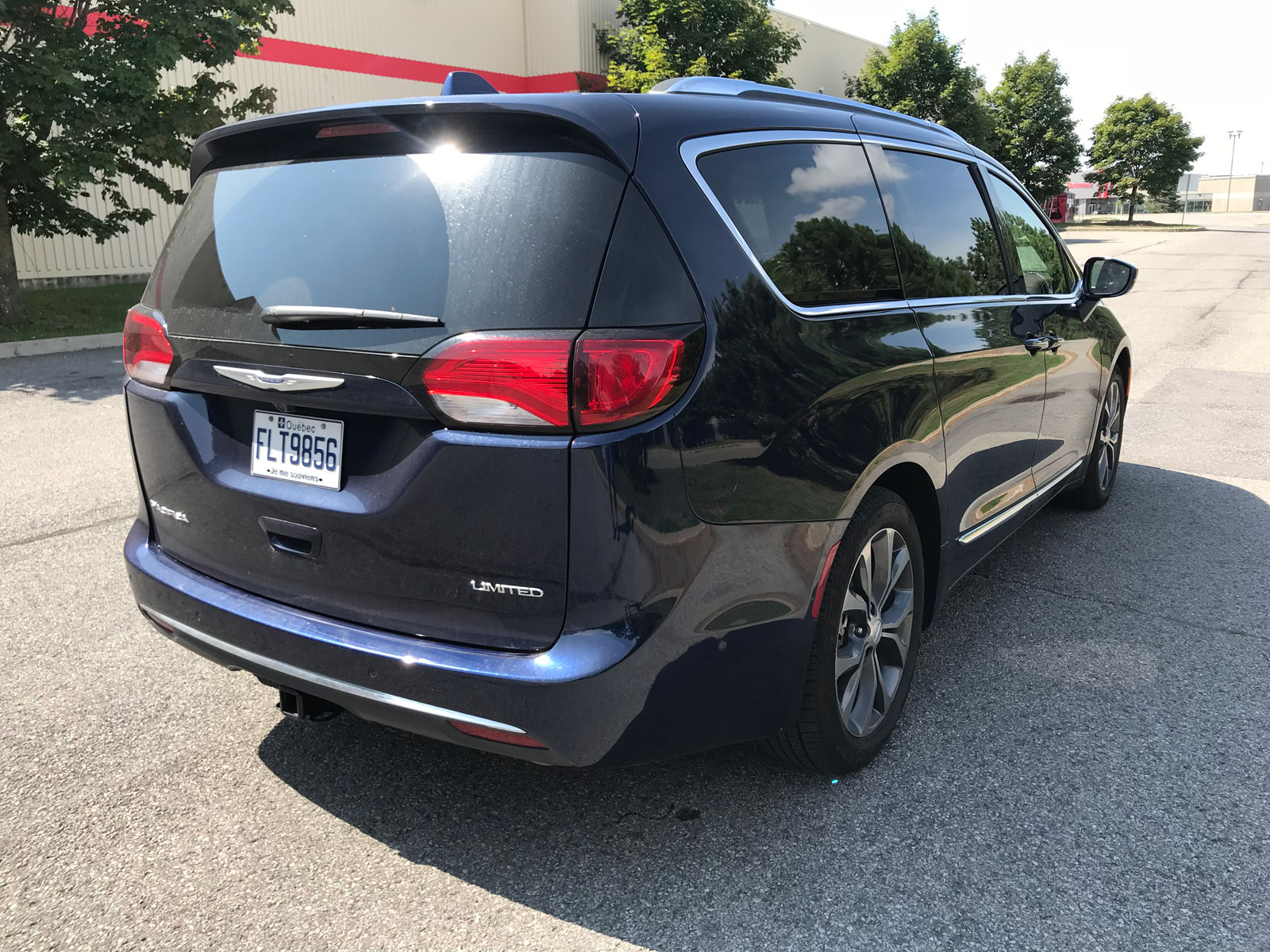 Using only electric power you can zip silently around town and up to highway speed no problem. The van uses regenerative braking to hold on to the charge as long as possible. I did find the brakes to be a tad on a squishy side mind you but other than that the switch from electric to gas mode when the juice ran out was seamless and uneventful. Chrysler says you don't even need to plug it in to benefit from great fuel economy. On the gas version I averaged about 11L /100km and the hybrid I had down around 6 L/100km though I had to drive an extended amount that week and was regularly on gasoline power. It all depends on your driving habits. If you plugged it in and used only electric power for short distances you could theoretically use no fuel ever.
A downside to the hybrid version is that you cannot have Stow 'n Go second row seating because the battery pack occupies that space. In the non-hybrid, however, the Stow 'n Go option is a godsend because it allows the chairs to fold directly into the floor. I was even able to do it with one hand while the other was holding a bag of groceries.
The Pacifica's infotainment system is likely the feature that'll push undecided buyers over the top. It's simply the best designed the market, and in particular, the rear seat DVD unit. As a father of three I cannot begin to tell you the trouble I've had with other systems so when I find one that I like I make a point of lavishing praise on it. It's almost as if the other brands failed to do any real-world testing. No, seriously, it's that bad sometimes.
The Uconnect touchscreen display is pleasant to look at, easy to figure out the first time you use it and just all around intuitive. While the design itself is good I did experience several bugs which resulted in a blank screen being shown instead of the Uconnect theatre. Various combinations of turning the system off and on in conjunction with powering the vehicle off and on usually resolved the problem but I'll admit there were occasions where the kids and I just wanted to start driving but couldn't because the system was jammed. Unfortunately, this was the case on both Pacificas I tested so it's definitely something that needs to be looked at for a potential software update.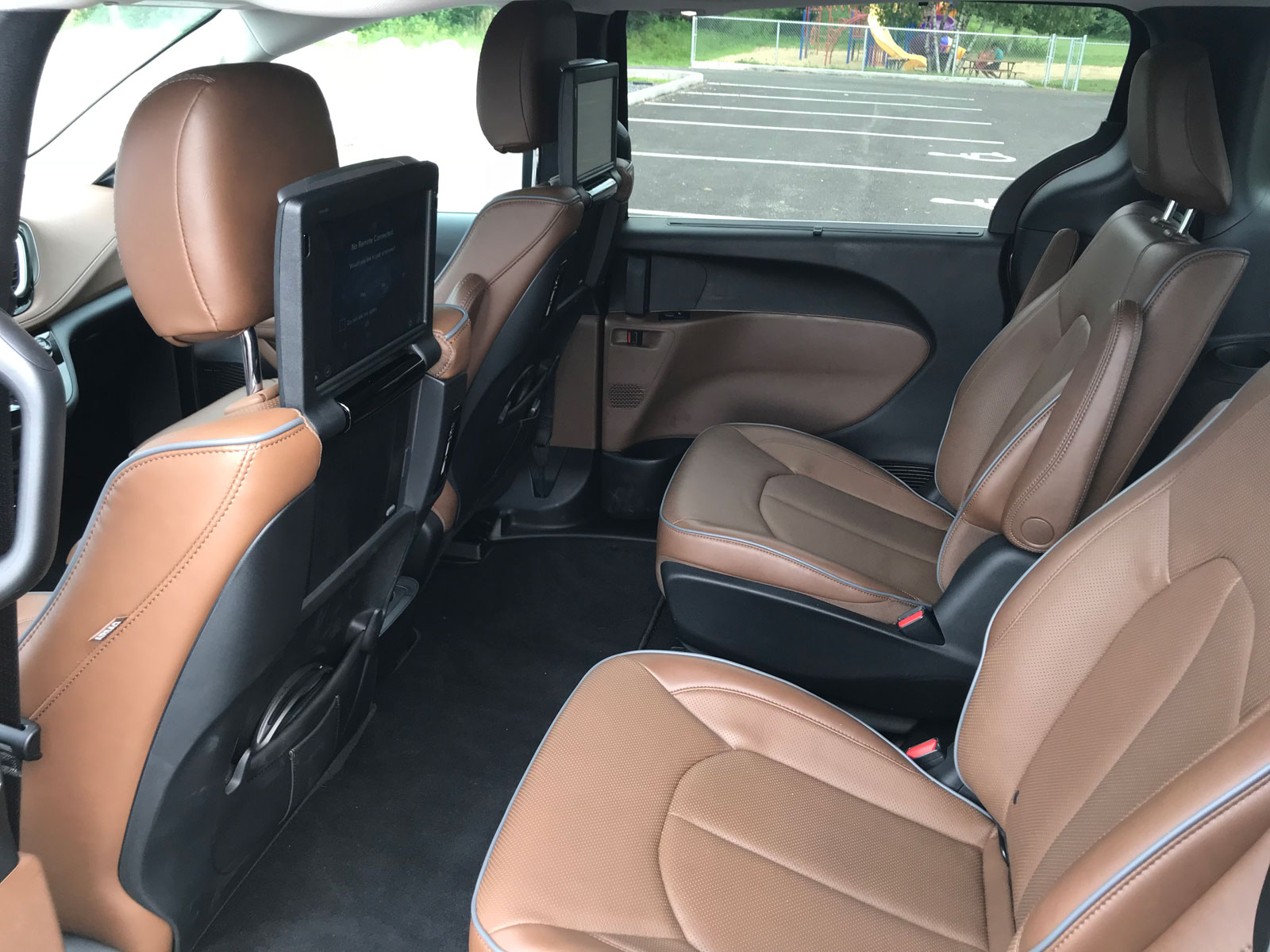 Bugs aside, the ease of playing a DVD for the rear occupants is unmatched. You just put in the disc in front and select Uconnect Theatre and voila. If I want to hear it I can tune in the vehicle's speakers at the touch of a button. The pair of screens can be synced or if one person doesn't want to watch the movie, they can choose to play one of the pre-loaded games like Tic Tac Toe. If you have more than two kids, expect quarreling over who gets to sit directly behind the screens. One large screen on the roof would eliminate this problem but then it would also eliminate having games to play. I tend to prefer the one screen where everyone watched the same thing because it just means less problems.
Right now, the Pacifica is the only minivan offering a plug-in hybrid version. It makes so much sense because soccer moms and dads will likely benefit immensely from the fuel savings while driving those short suburban distances.
The base model Pacifica L starts at $31,195 and comes with cloth seats and a 7-inch touchscreen display with Apple CarPlay and Android Auto. The LX adds Stow 'N Go, steering wheel-mounted audio controls and engine auto start/stop. The Touring adds a power driver's seat, 17" wheels and power sliding doors and liftgate. Touring Plus adds tri-zone temperature control, backup camera and a premium fascia. Touring-L adds perforated leather, heated seats and remote start. Touring-L Plus adds blind spot monitoring and the Uconnect 4 multimedia centre with the 8.4-inch display. Finally, the Limited has Nappa leather, cooled front seats, panoramic sunroof and an amazing Stow 'n Vac system which works remarkably well to suck up all those Cheerios and fish crackers you kids leave behind. Our hybrid and non-hybrid press vehicles ringed in at $62,525 and $63,595 respectively but keep in mind they were equipped with every available option.
It'll be interesting to see what the future holds for the Caravan and Pacifica. There is such a market for an entry-level minivan and it would be a shame if the Caravan goes the way of the Dodo. The Pacifica is more than equipped to hold its own against the competition continues to blaze trails so we have the best of both worlds at the moment. Time will tell.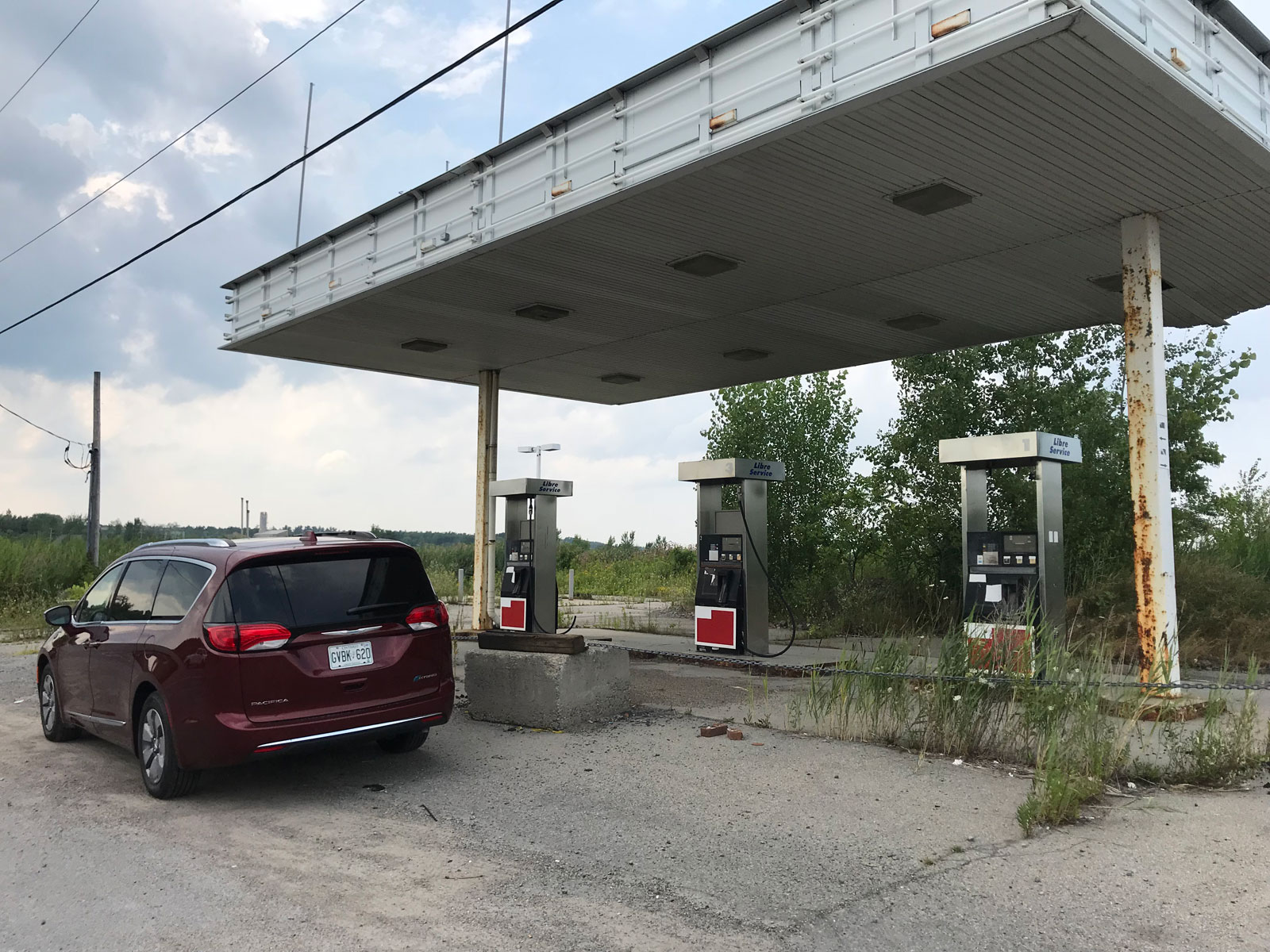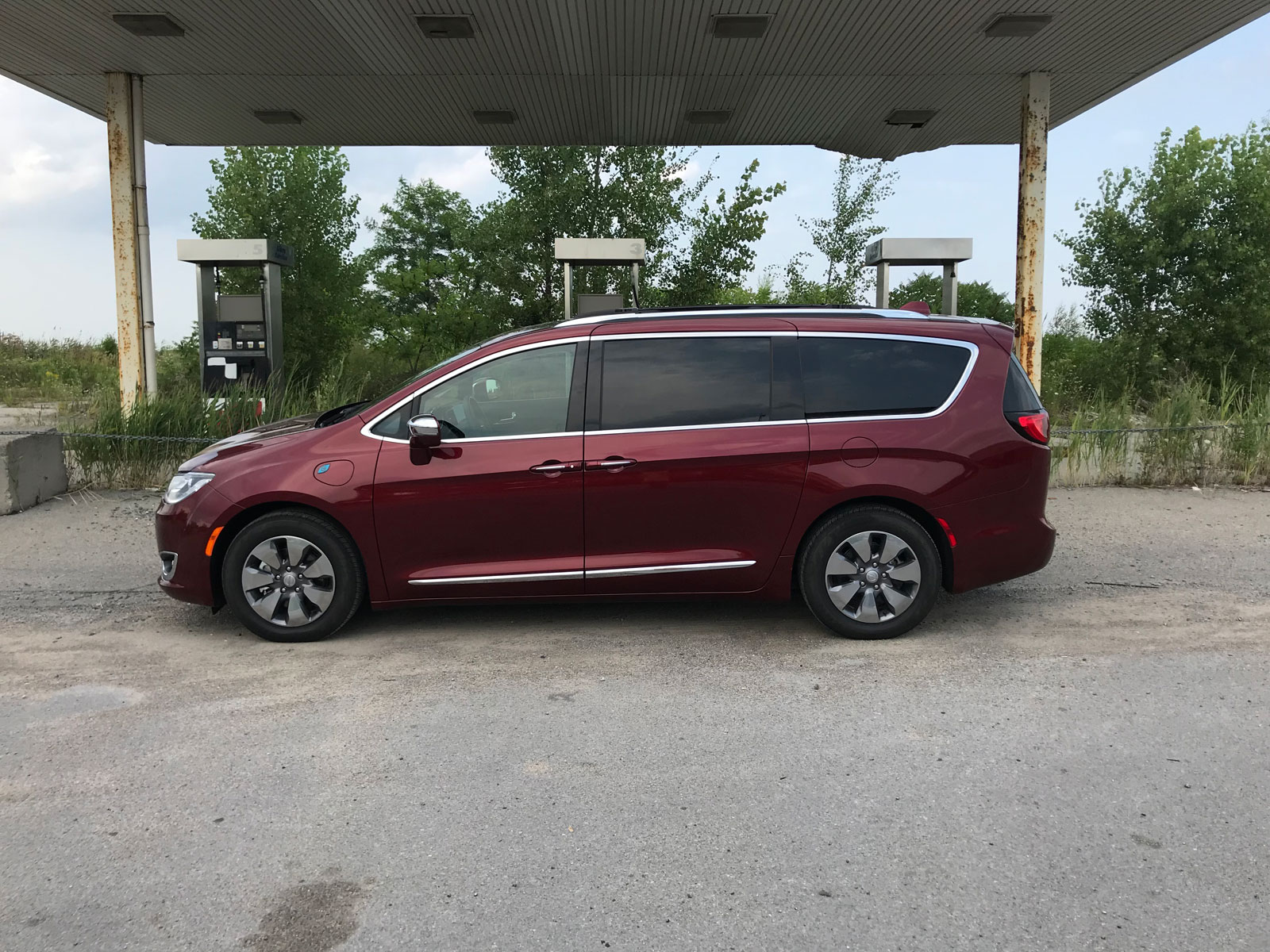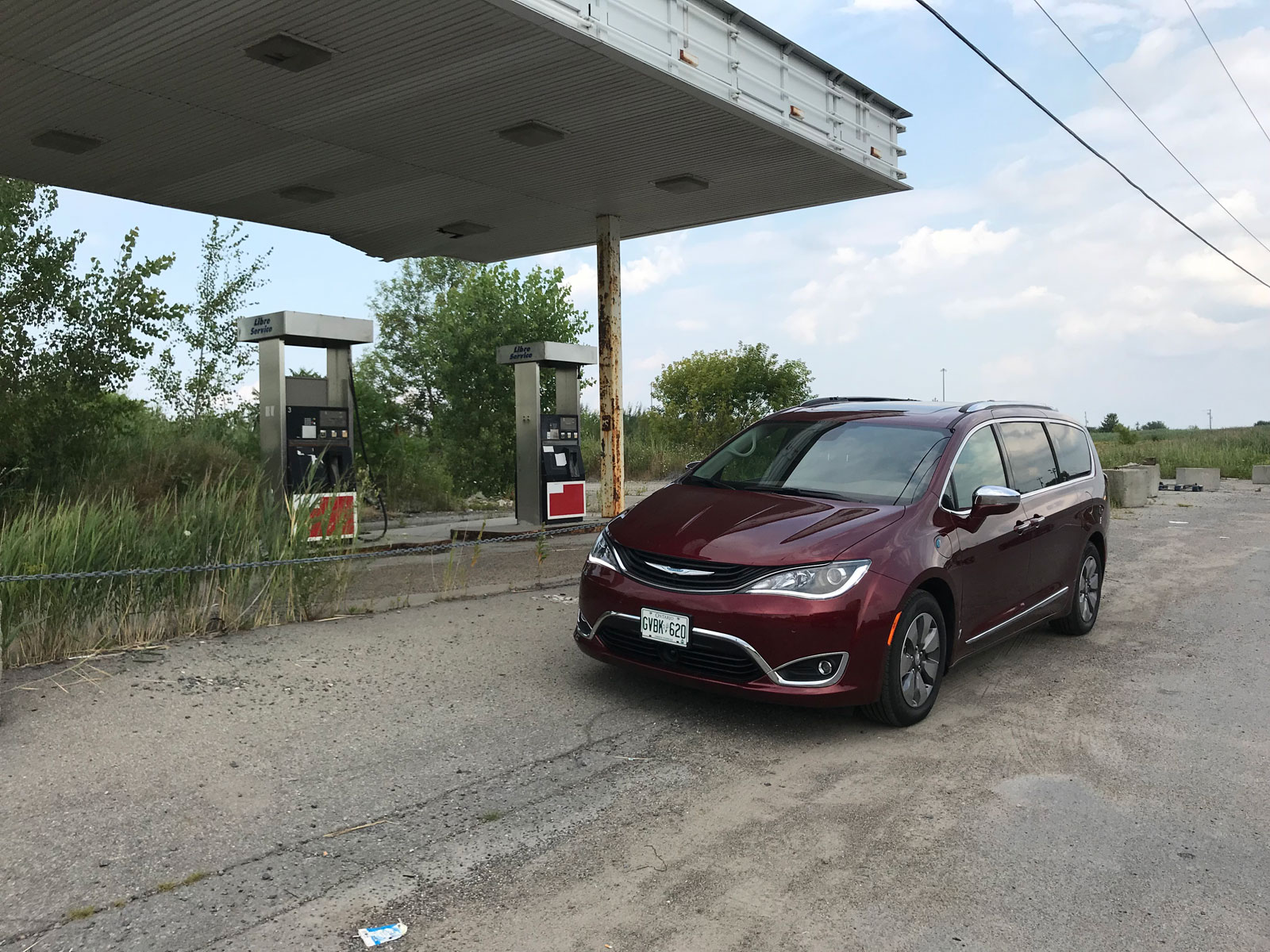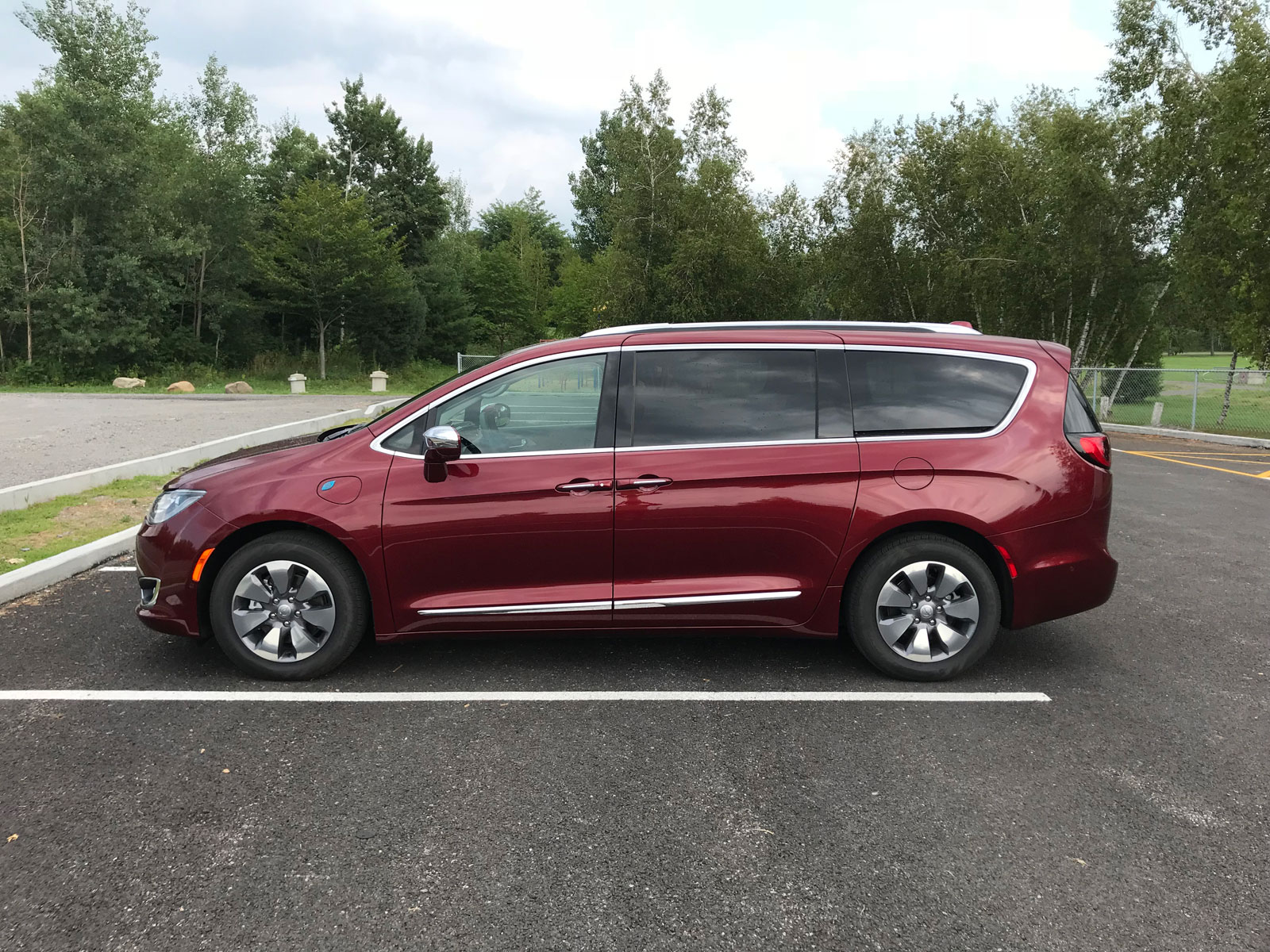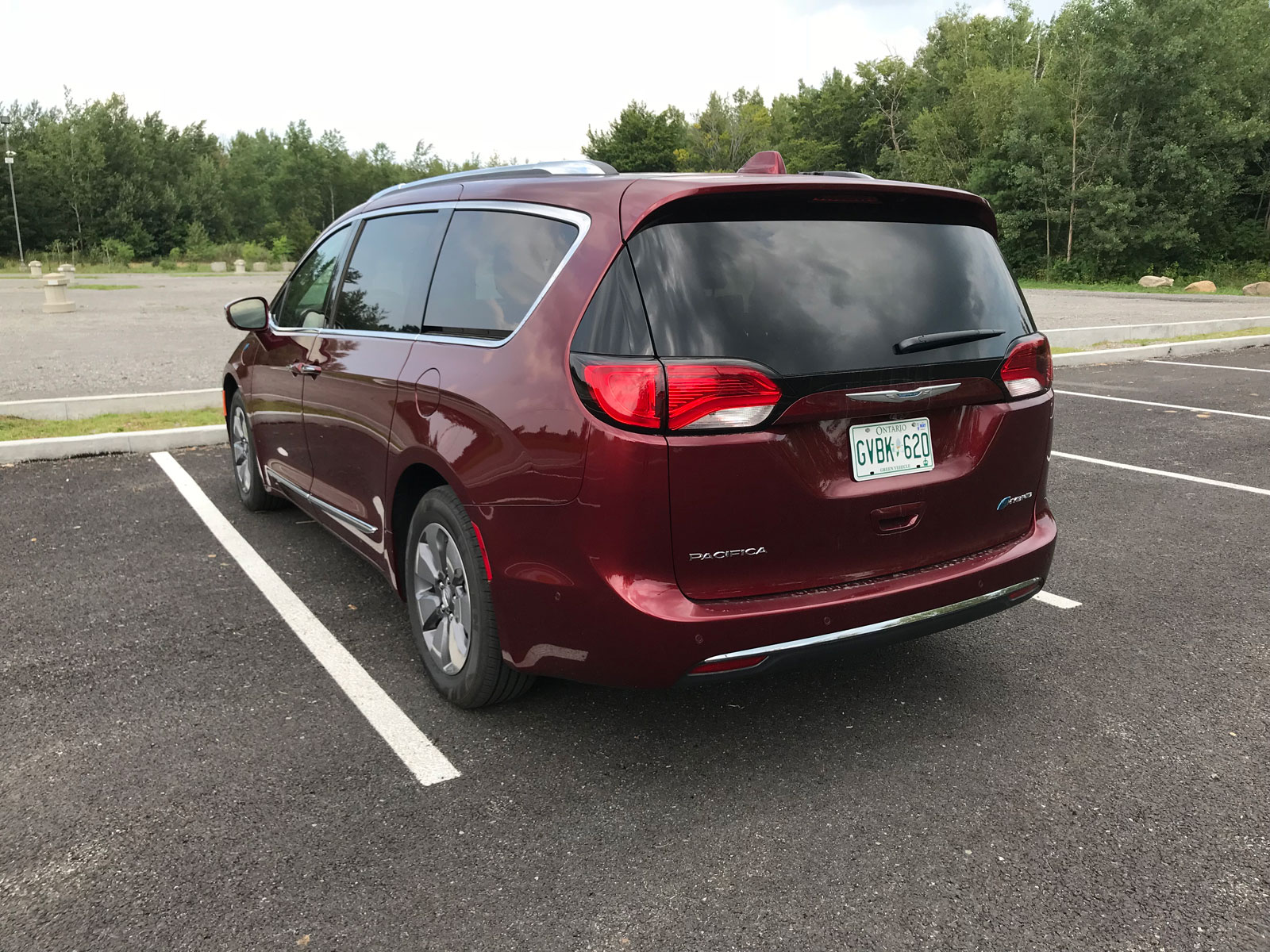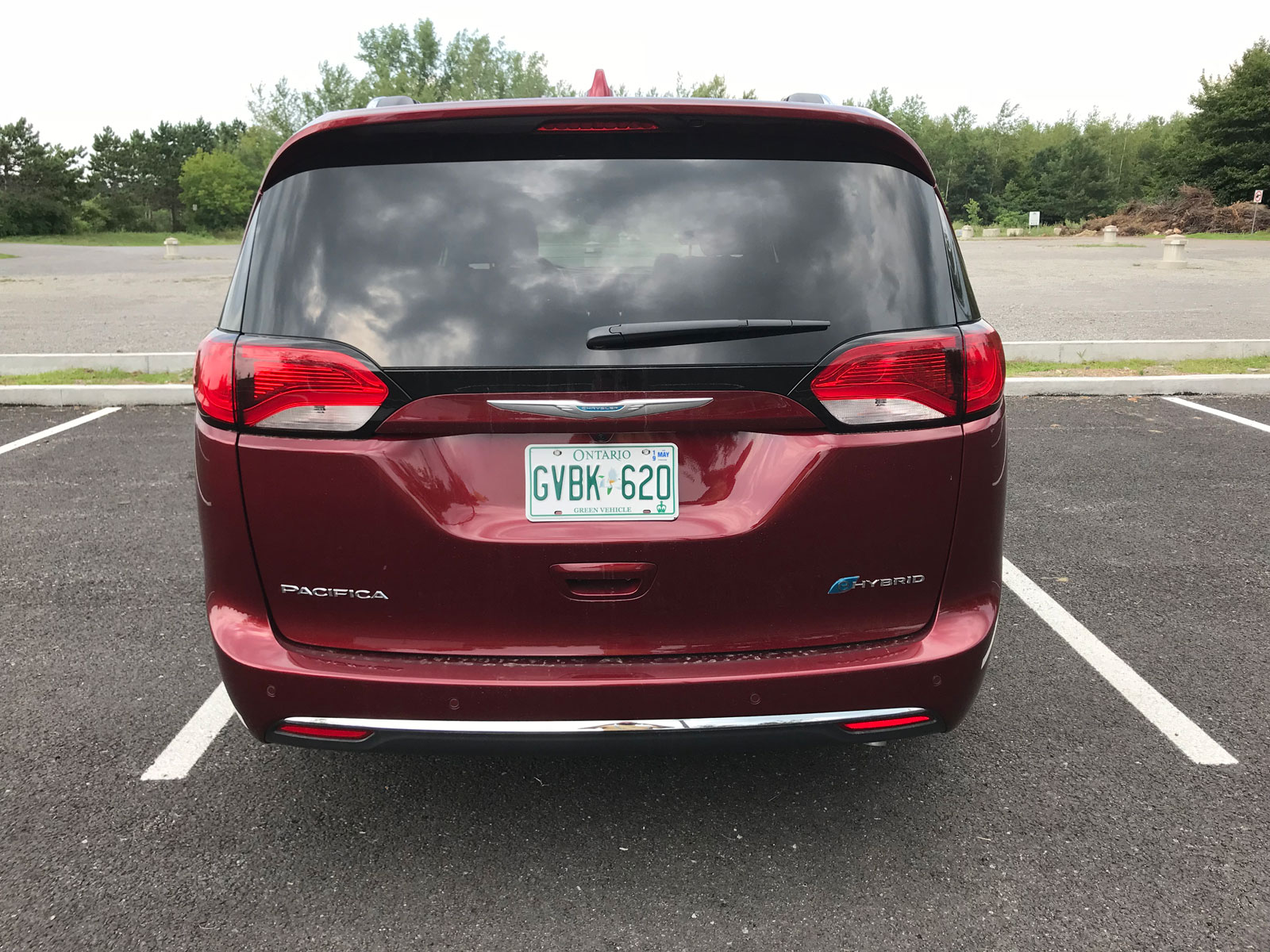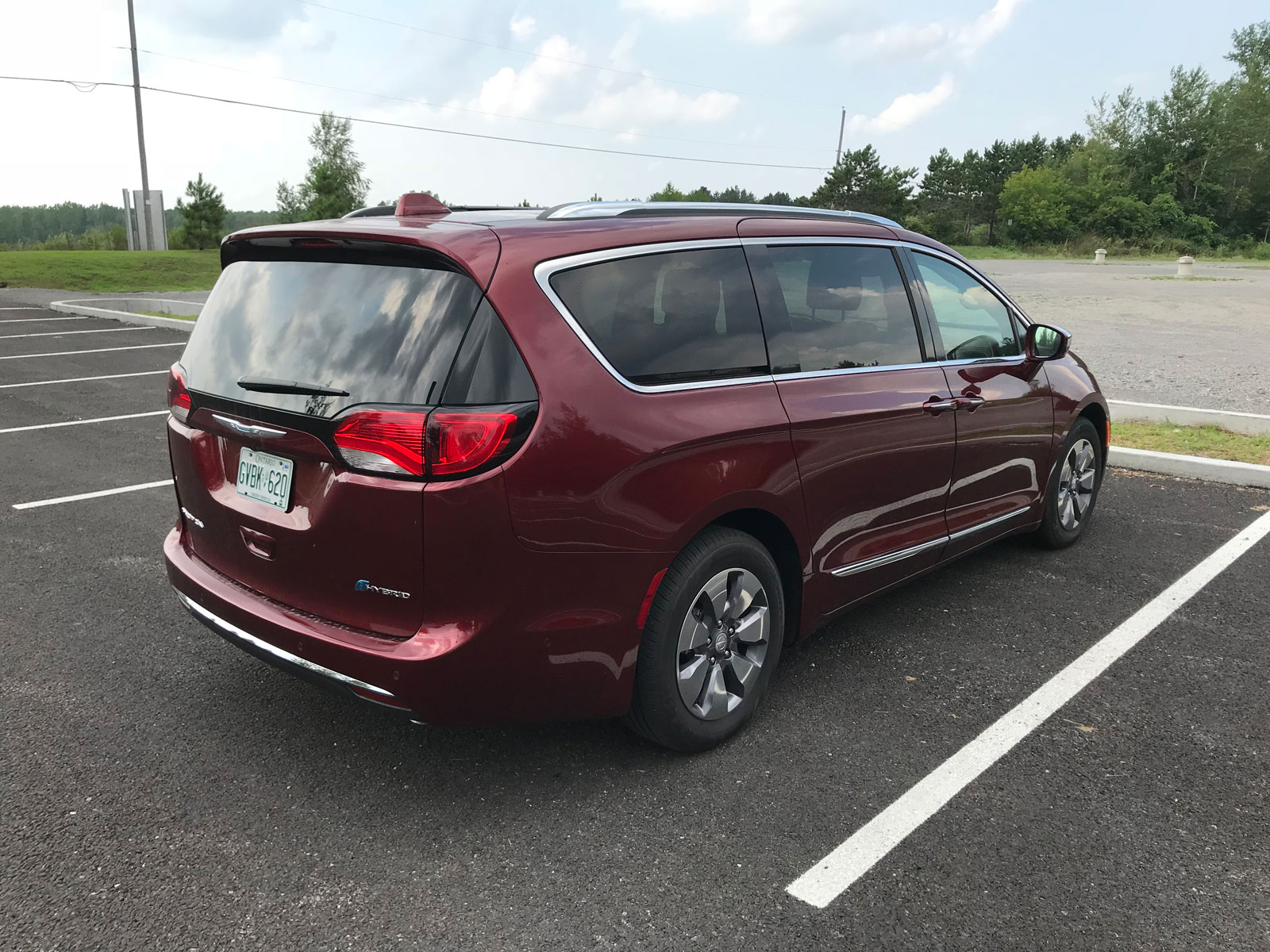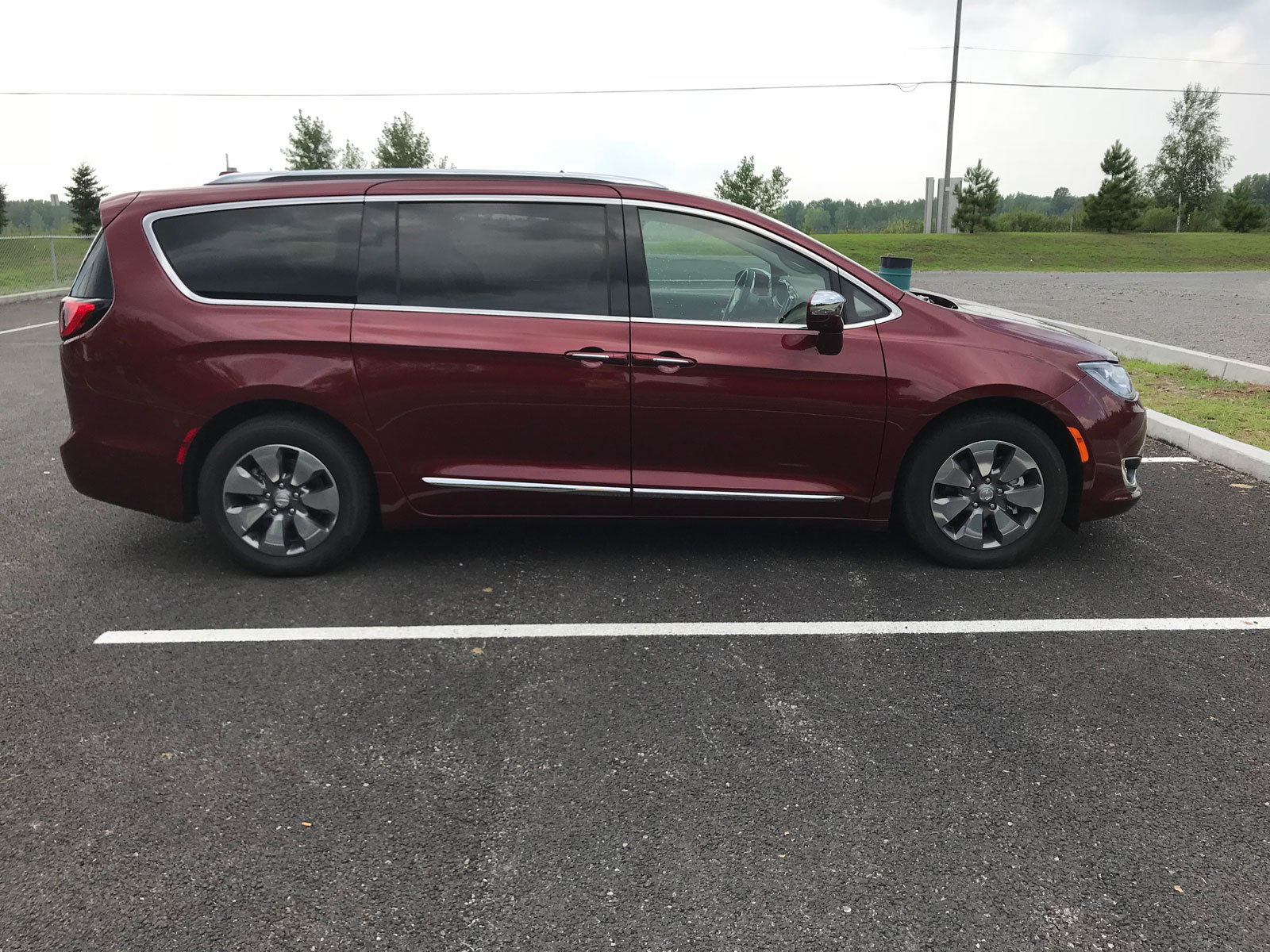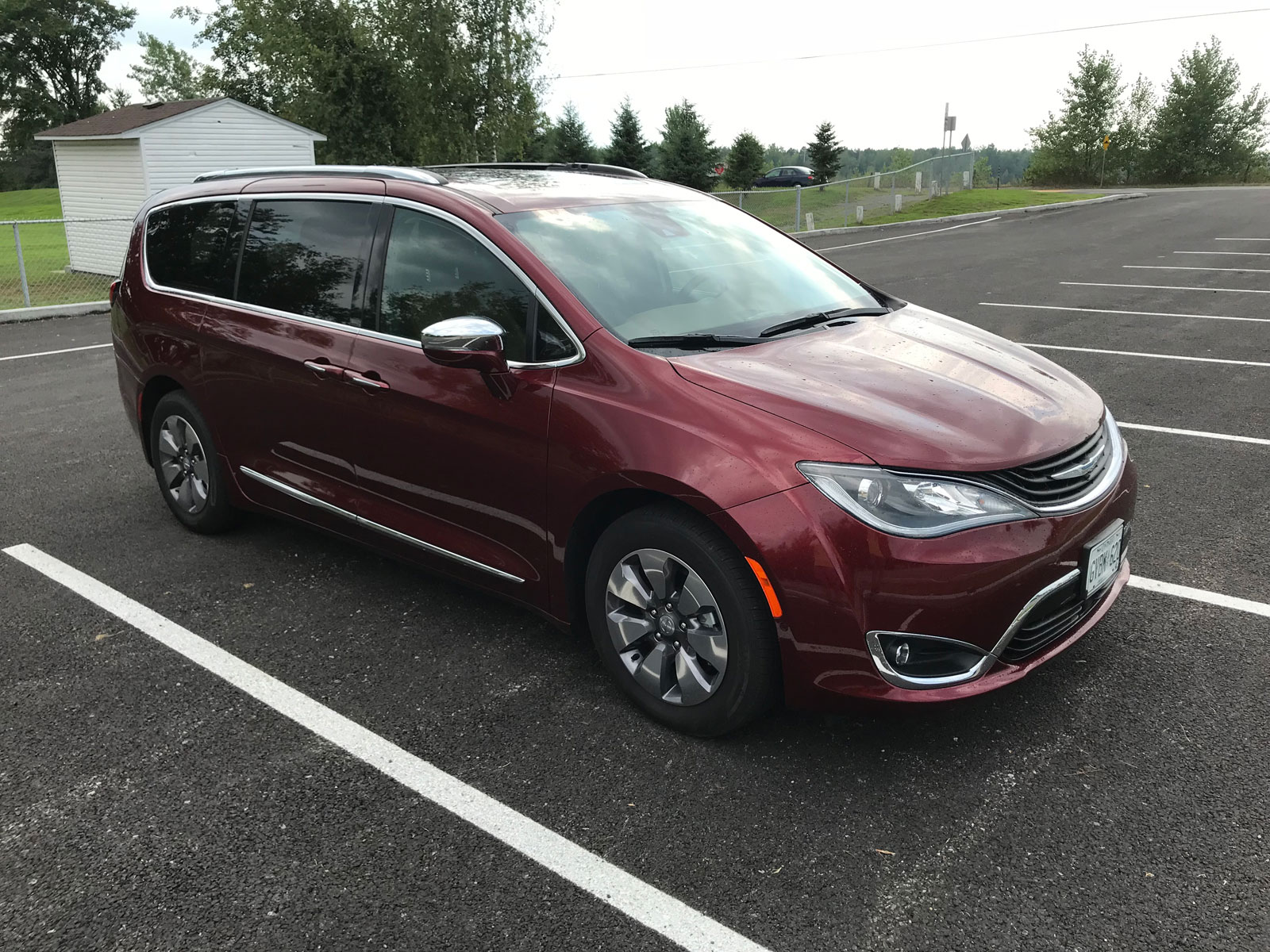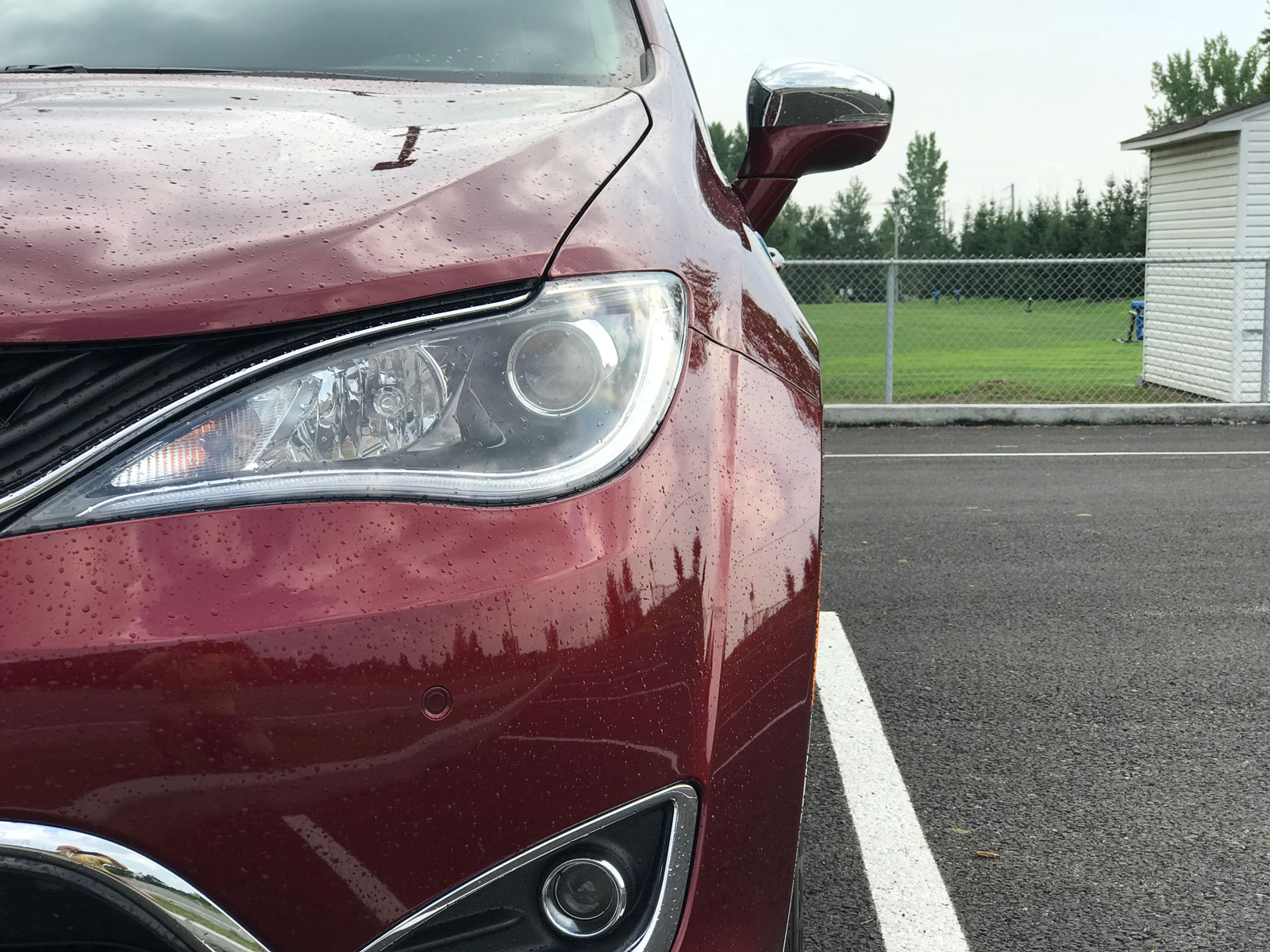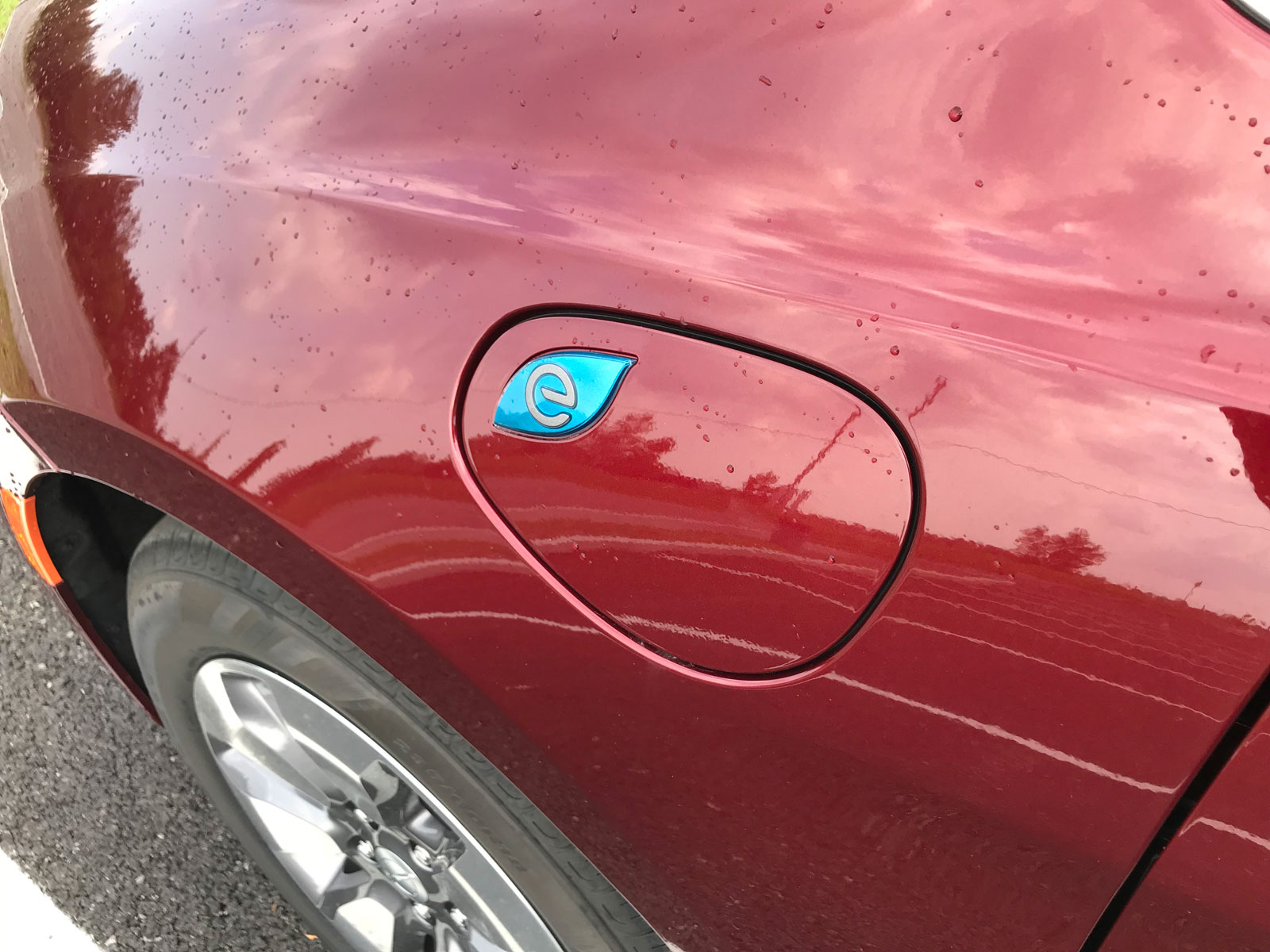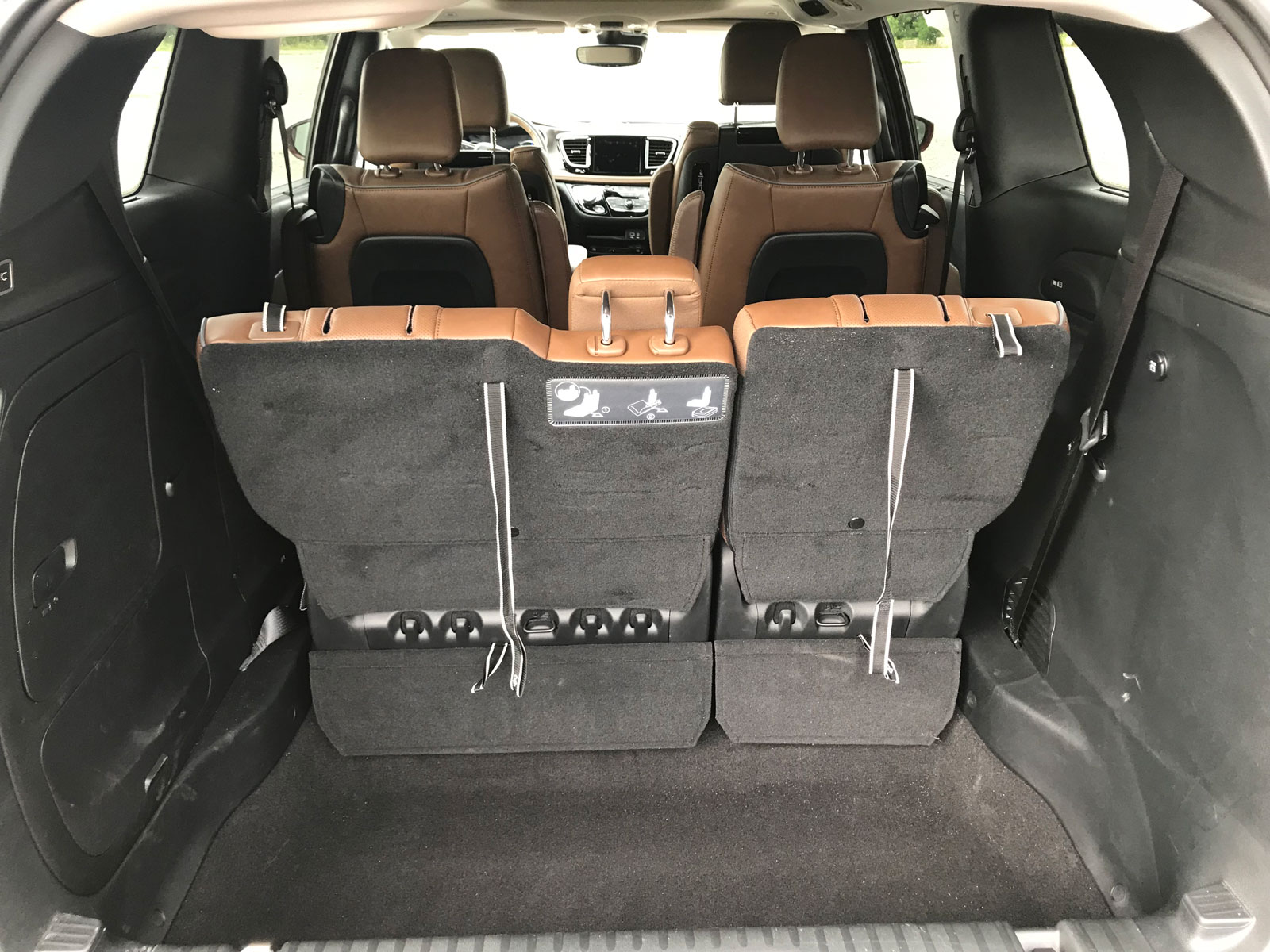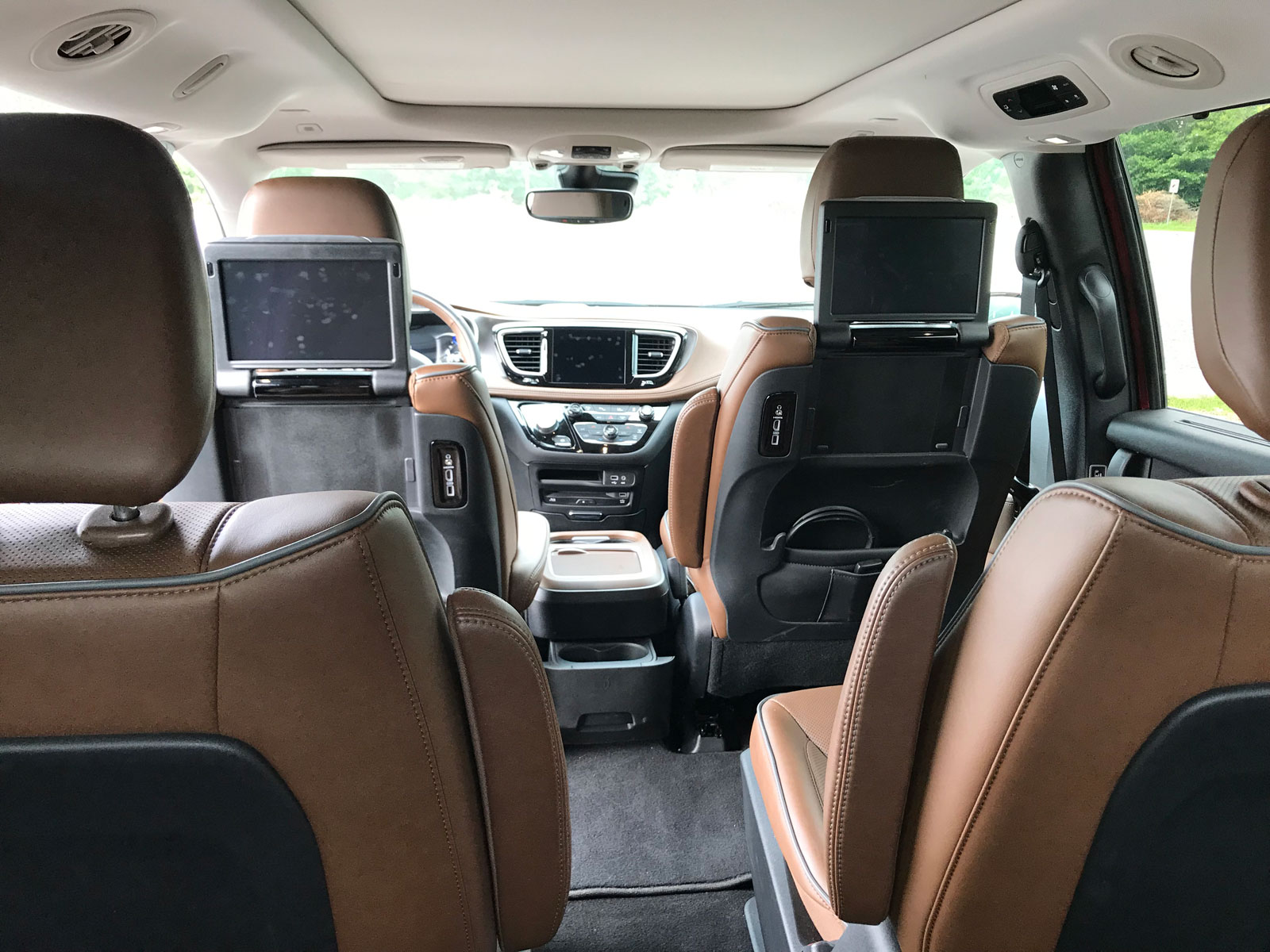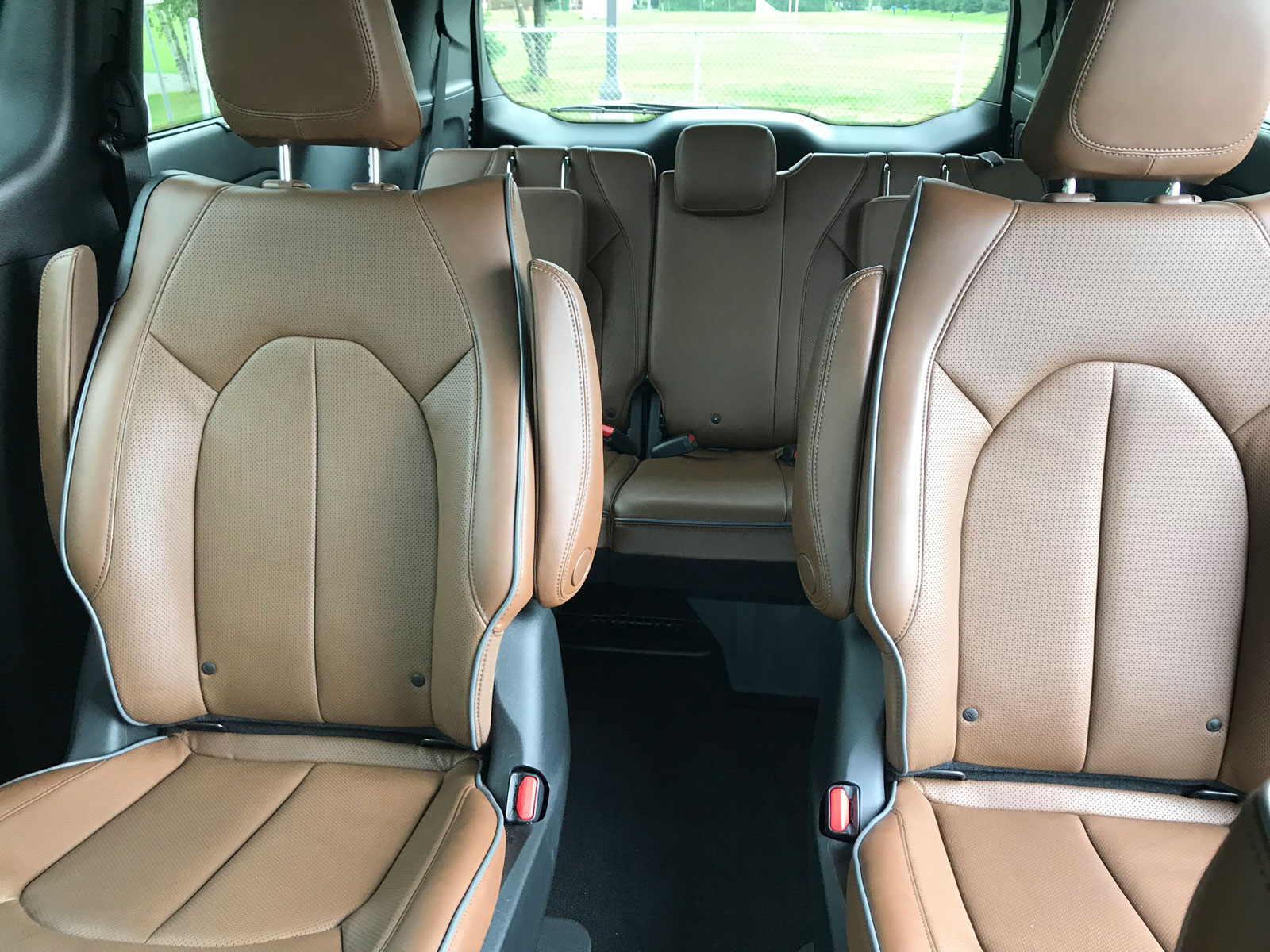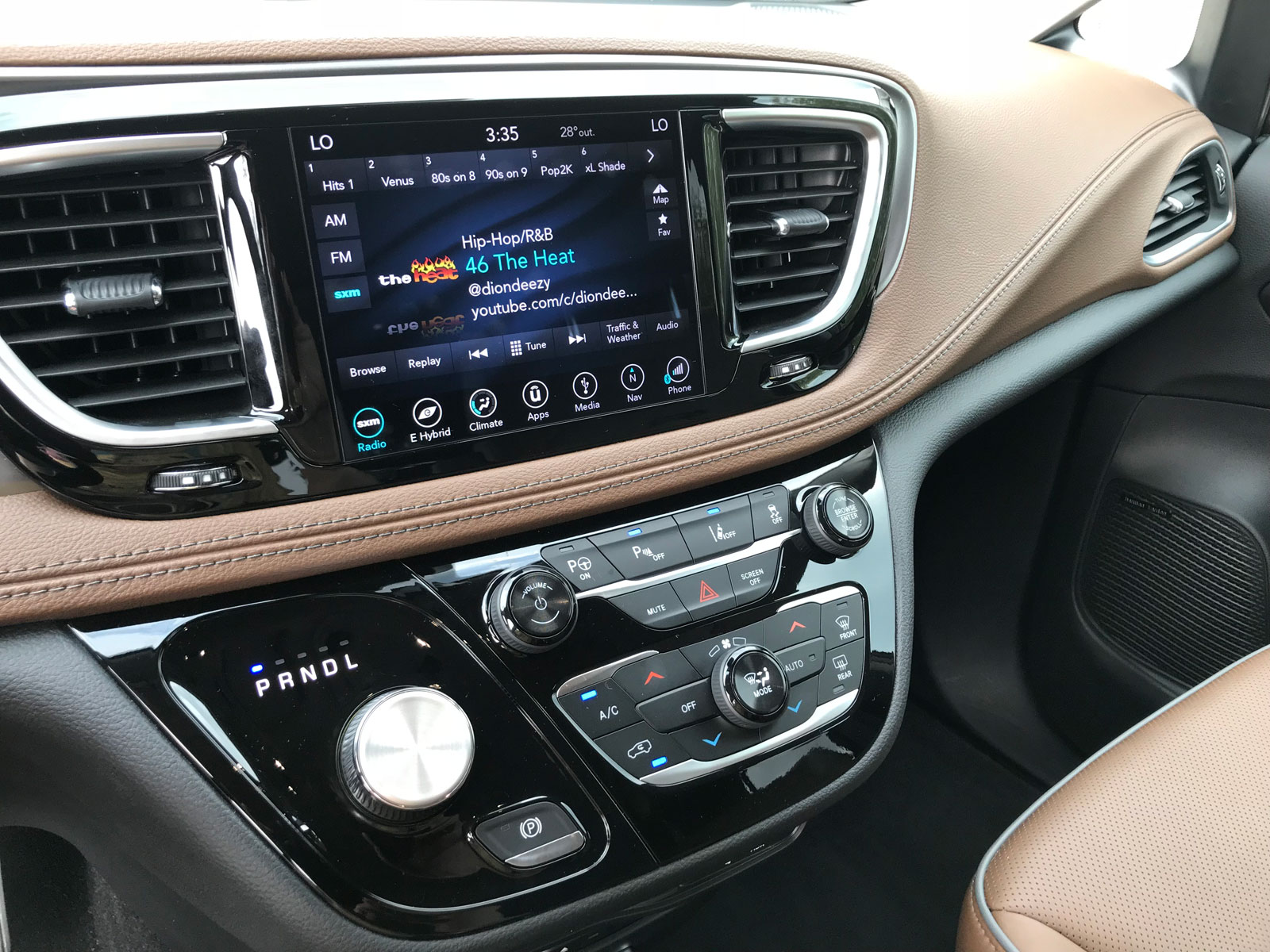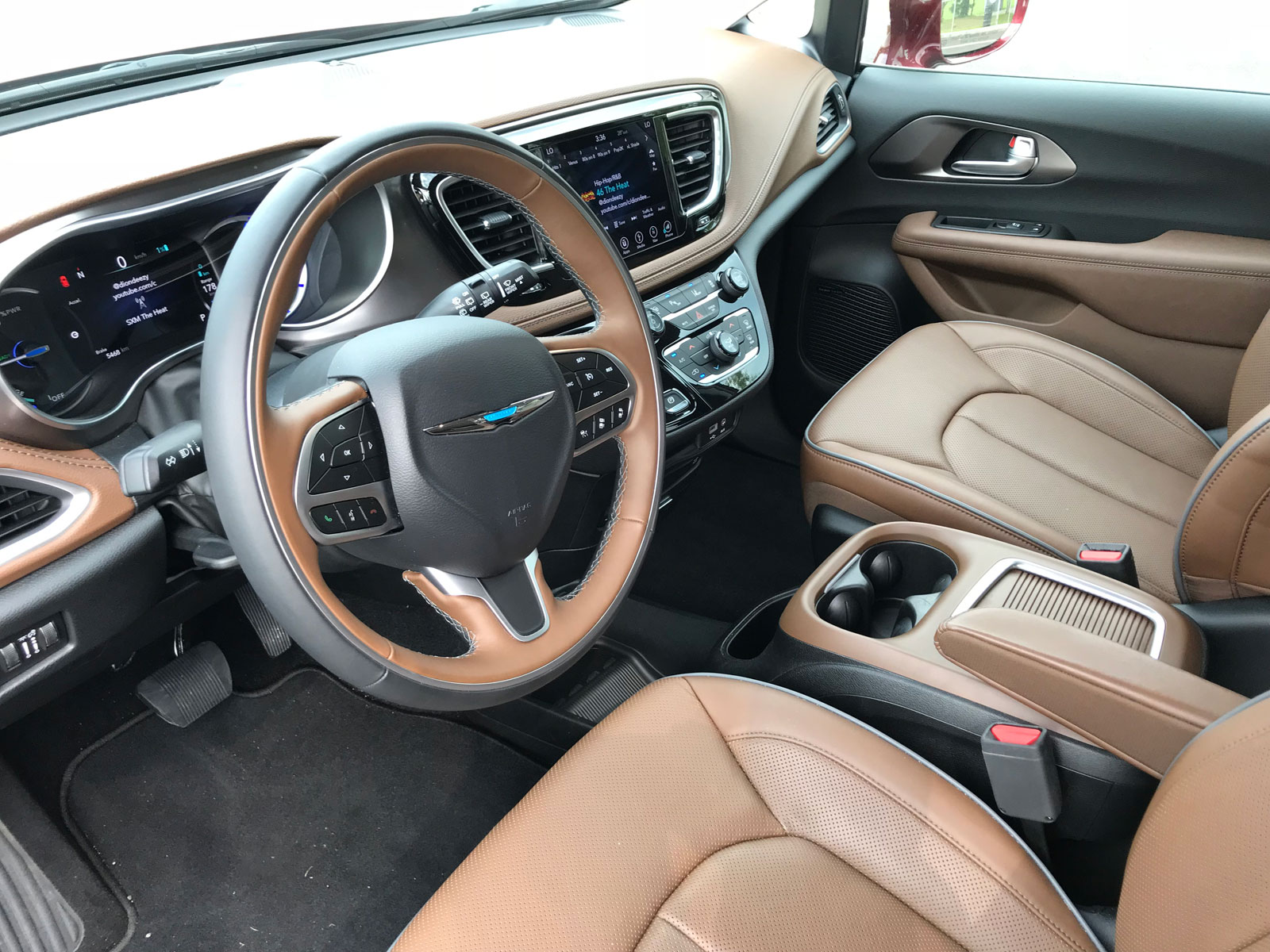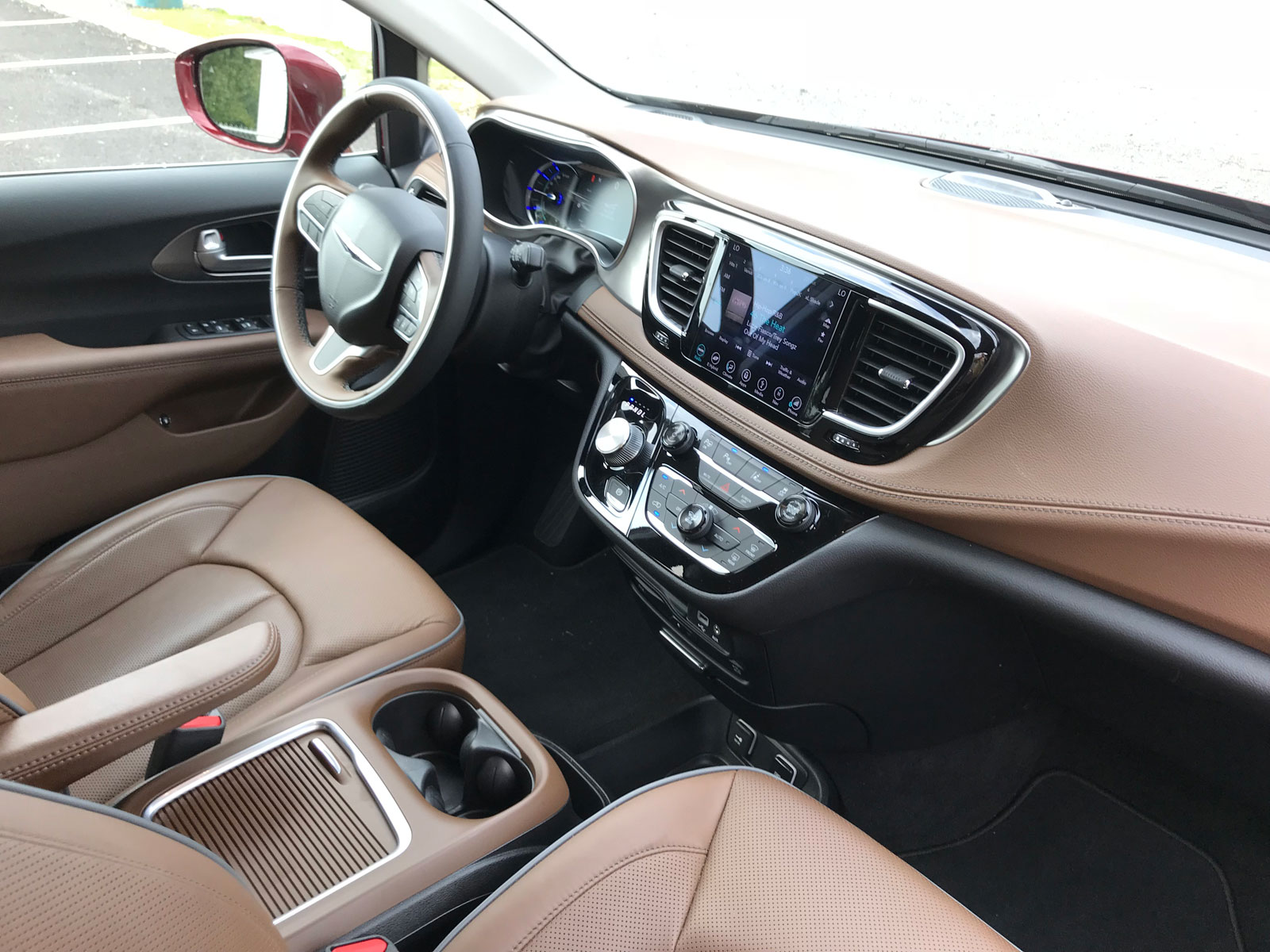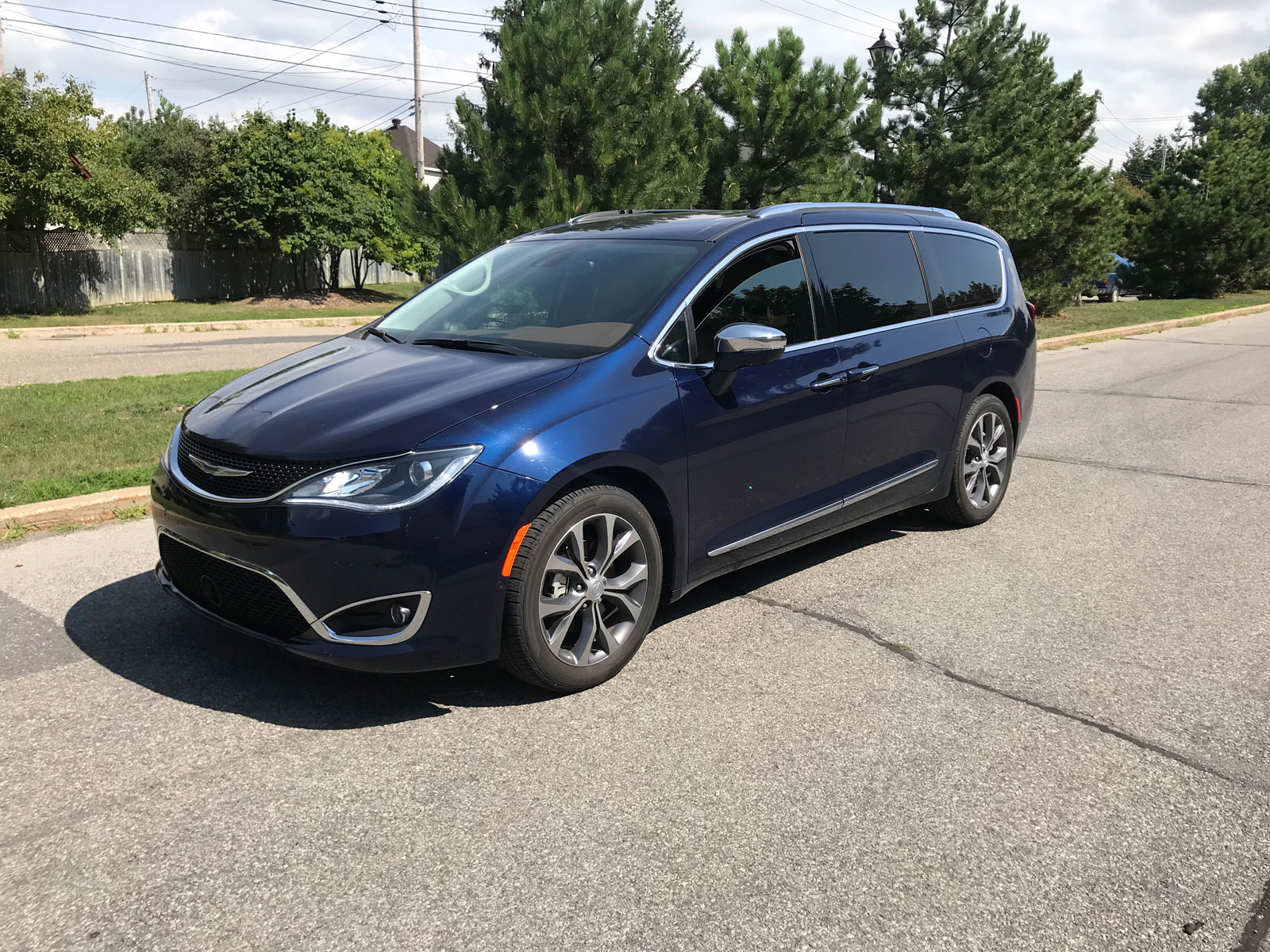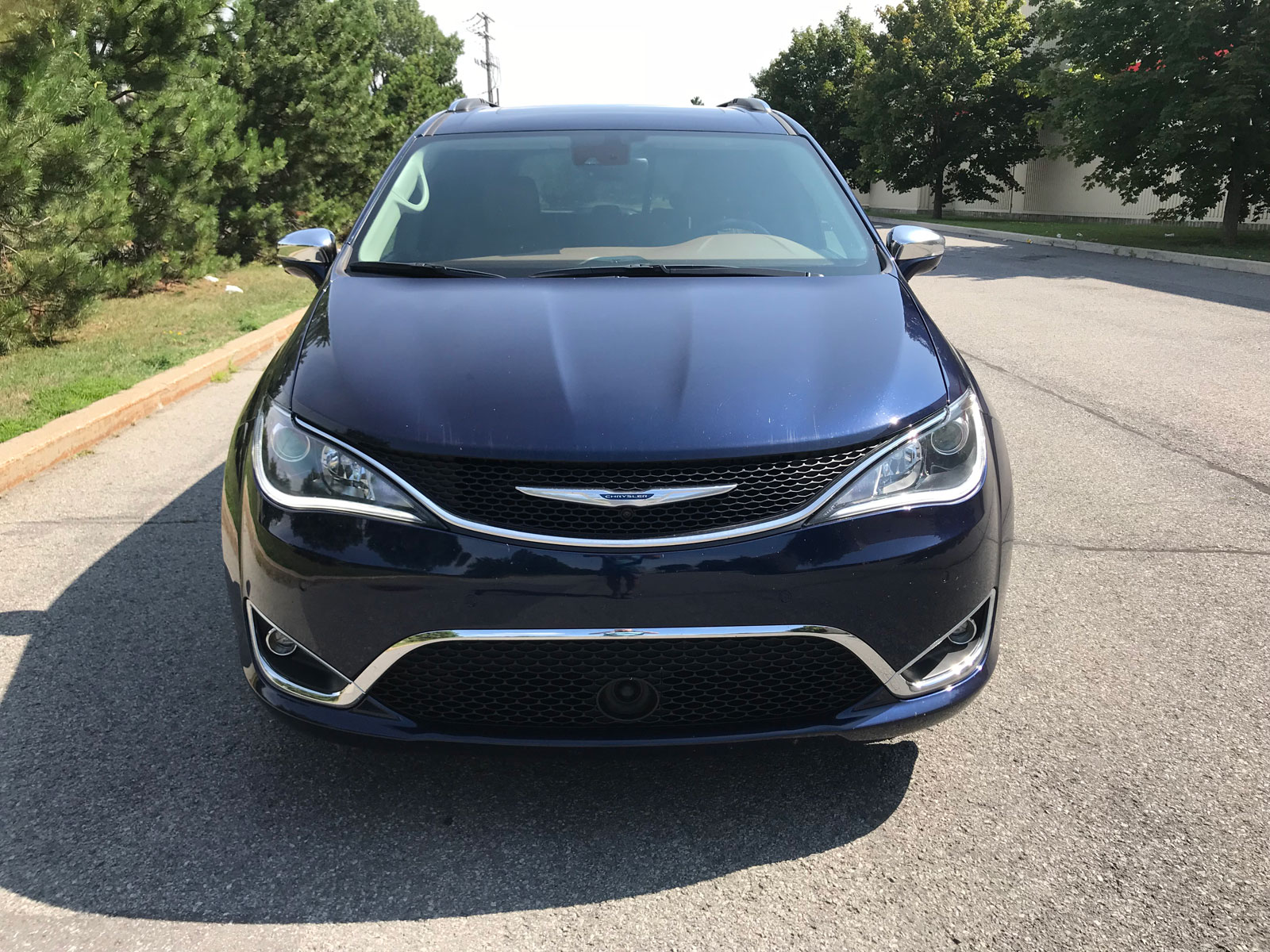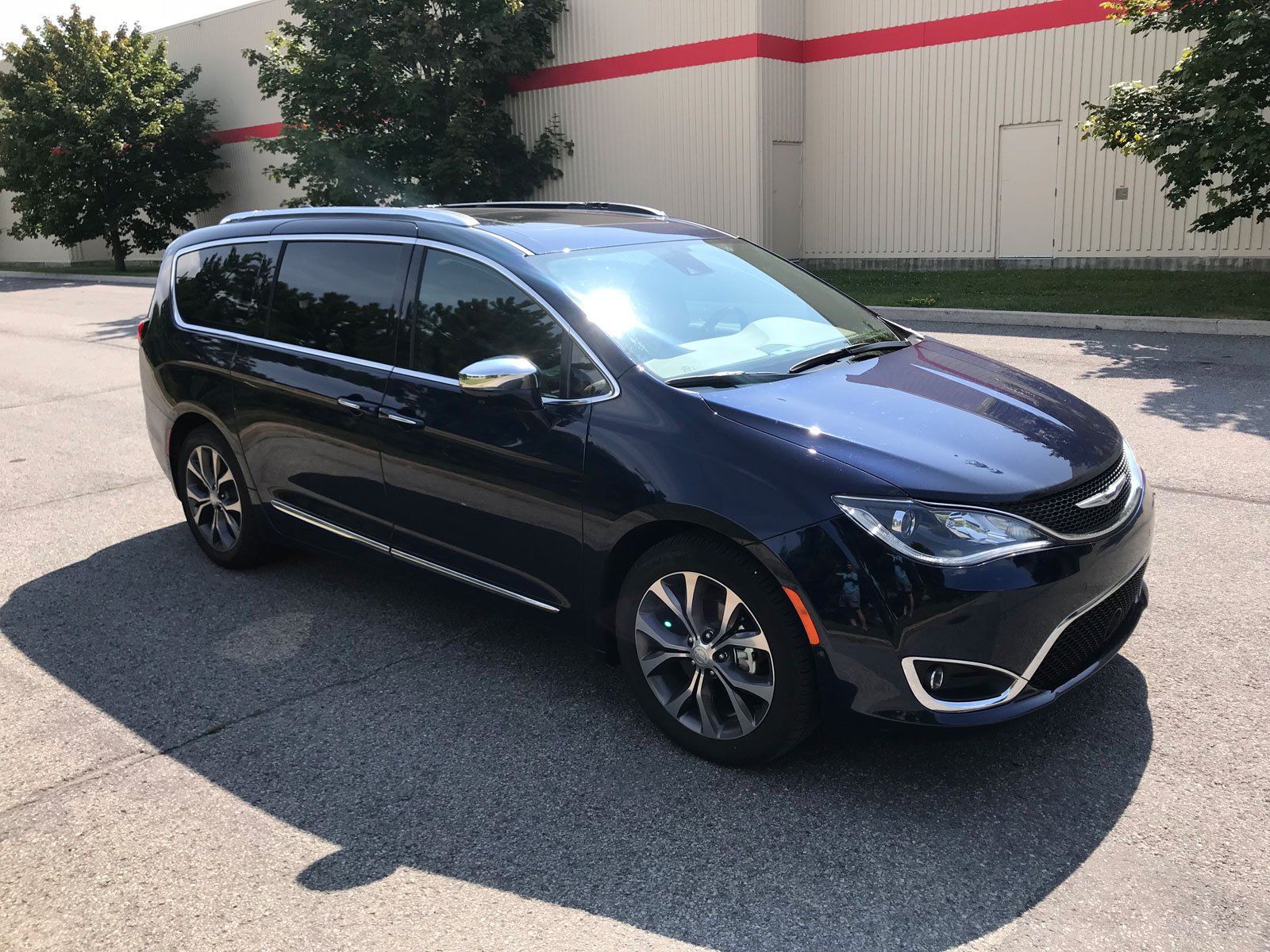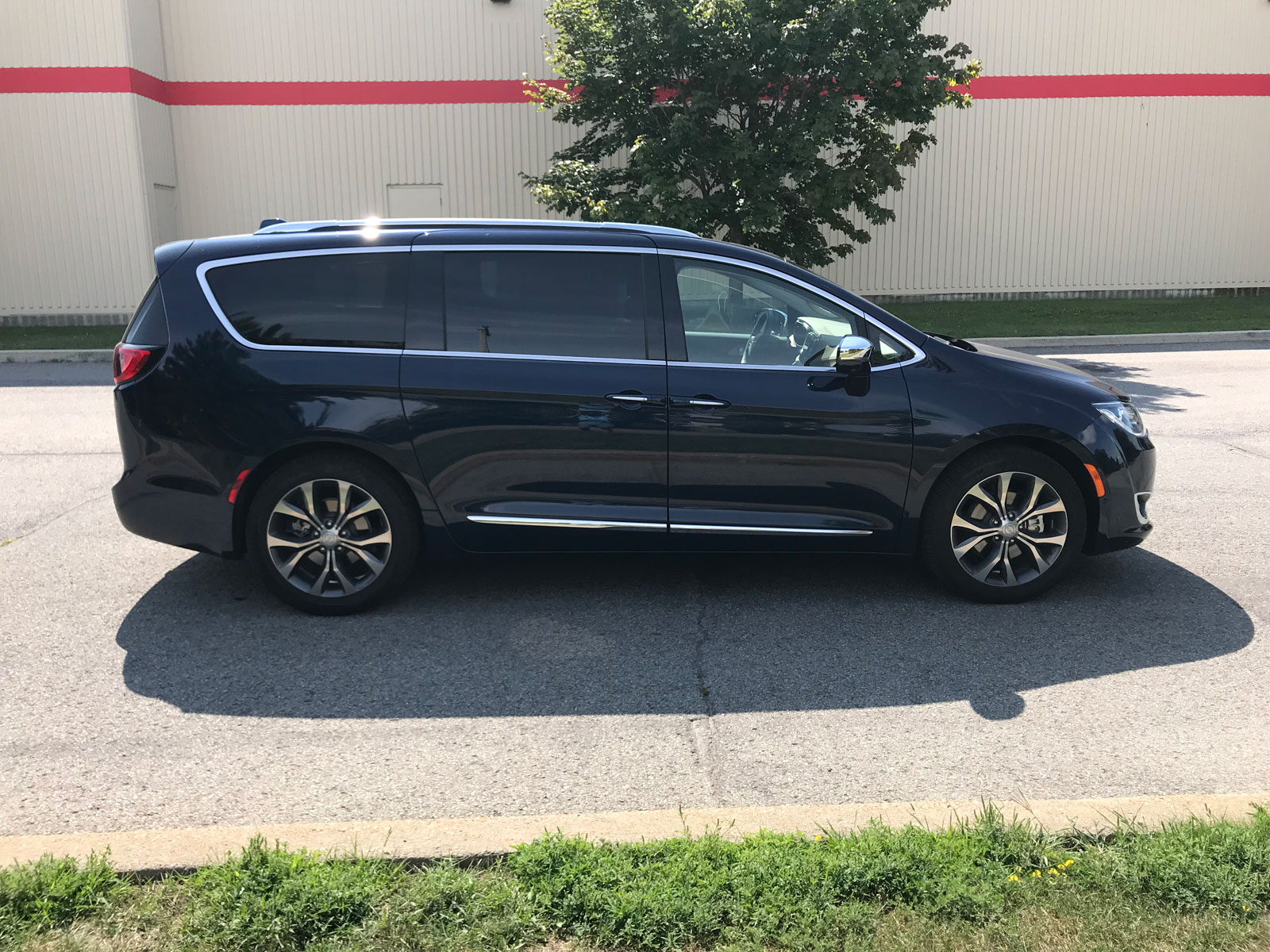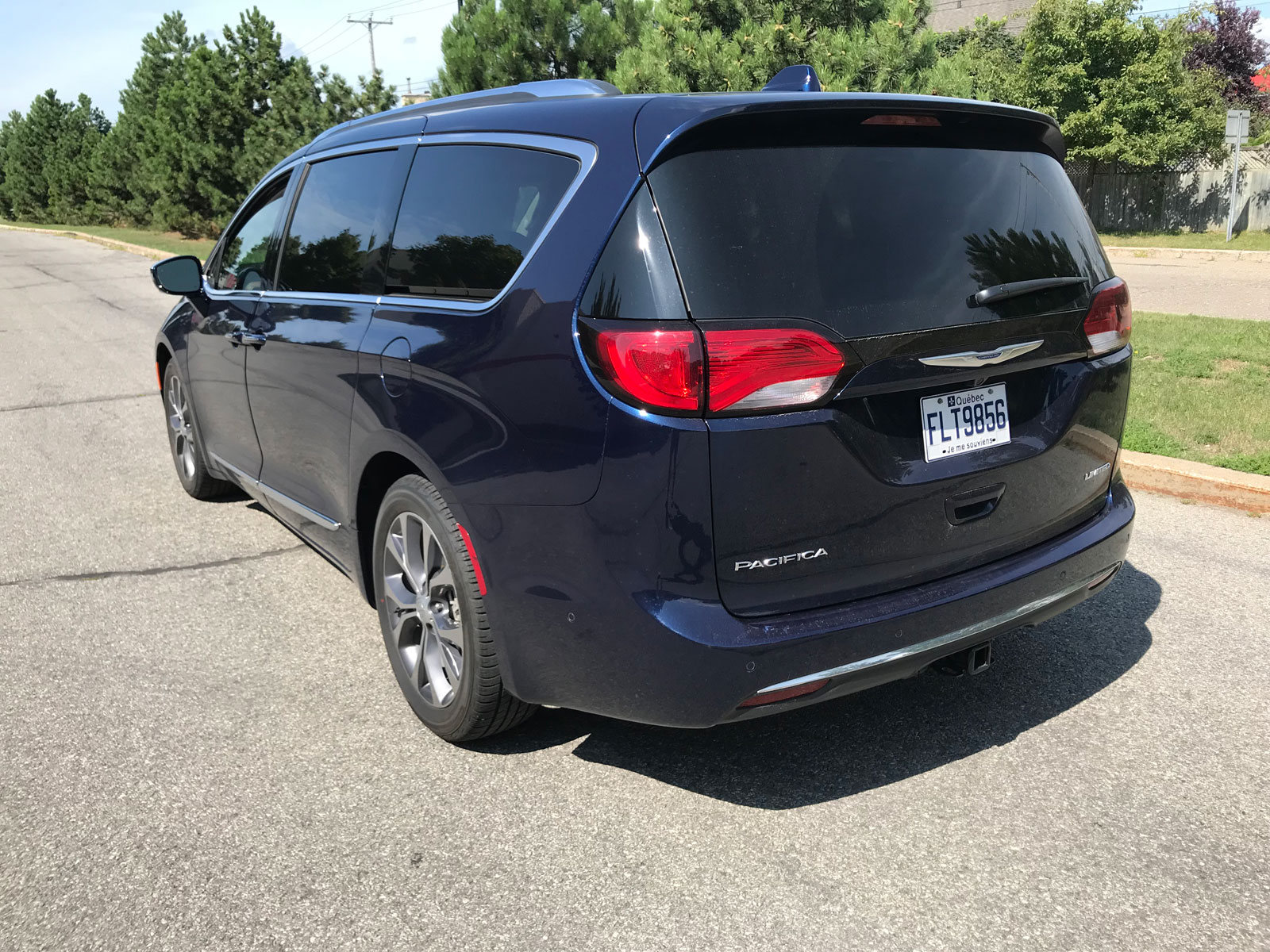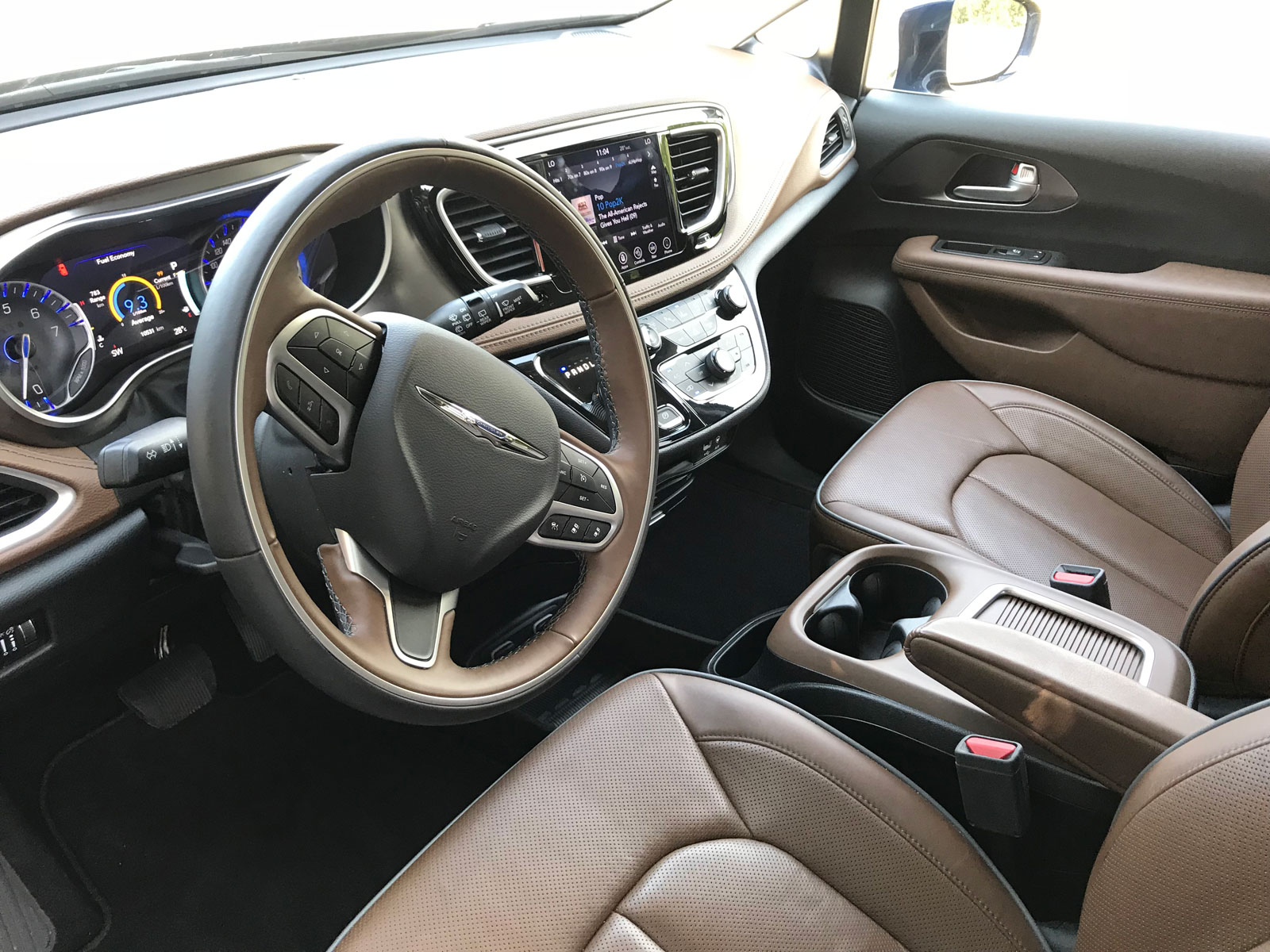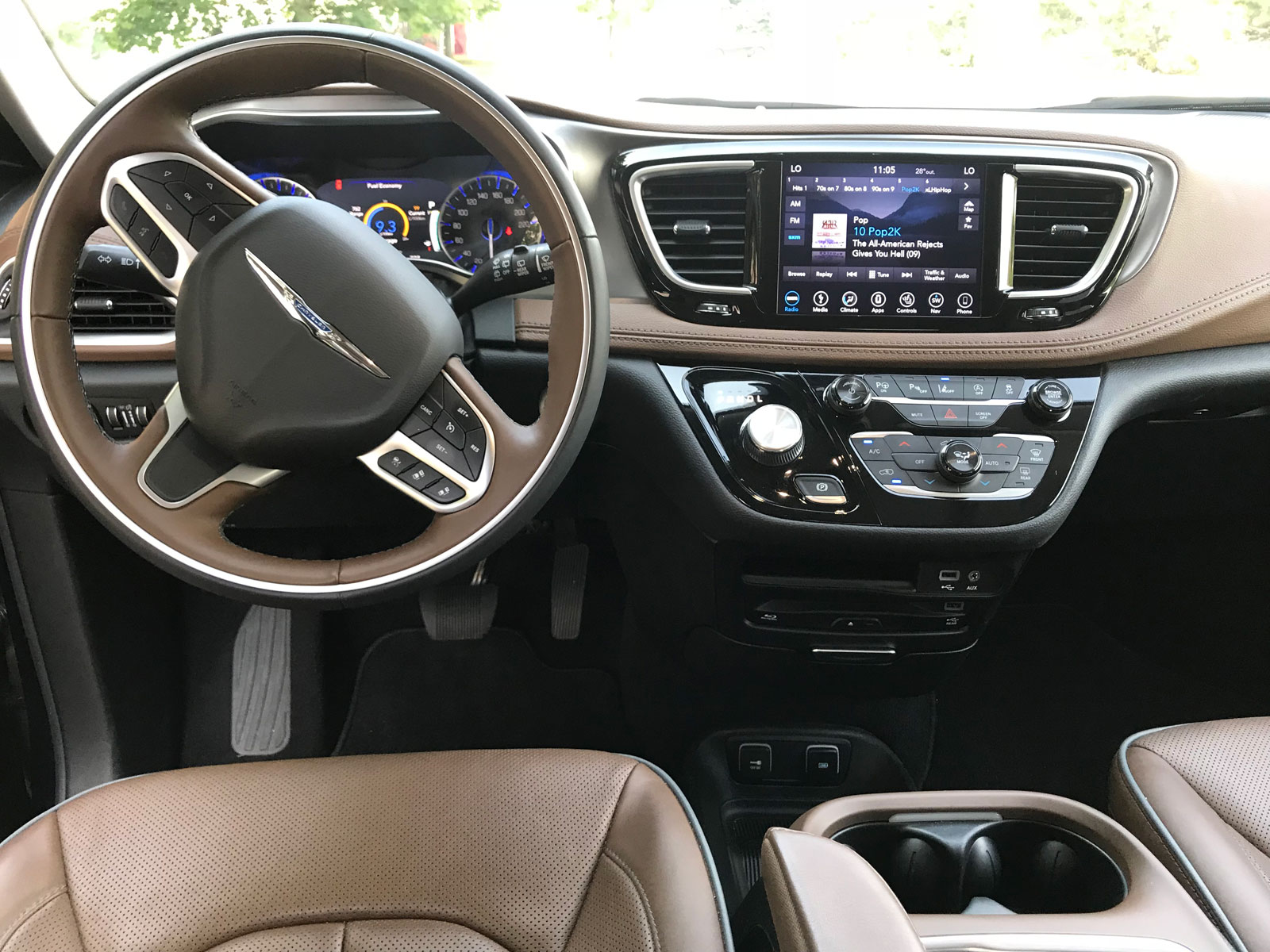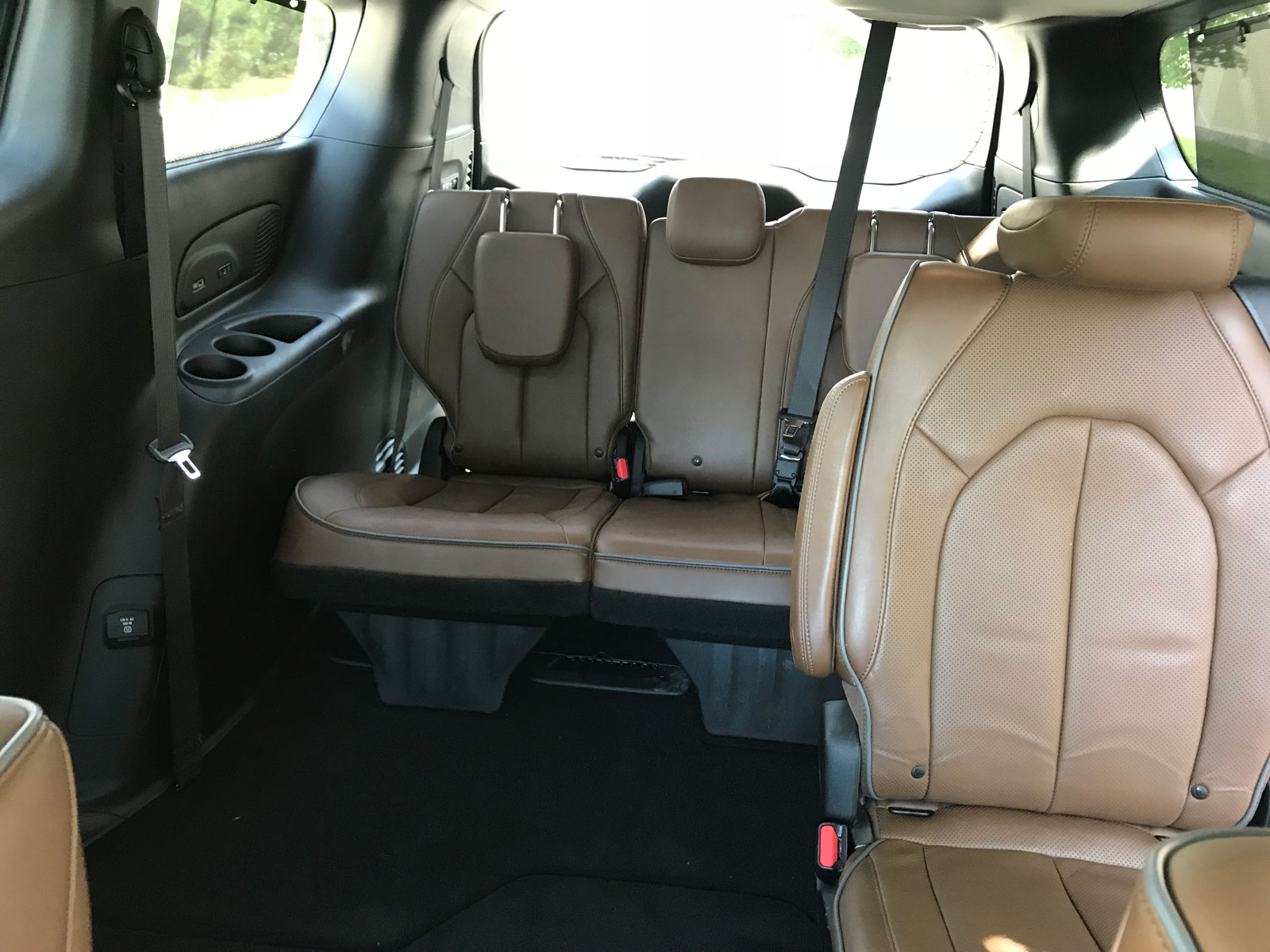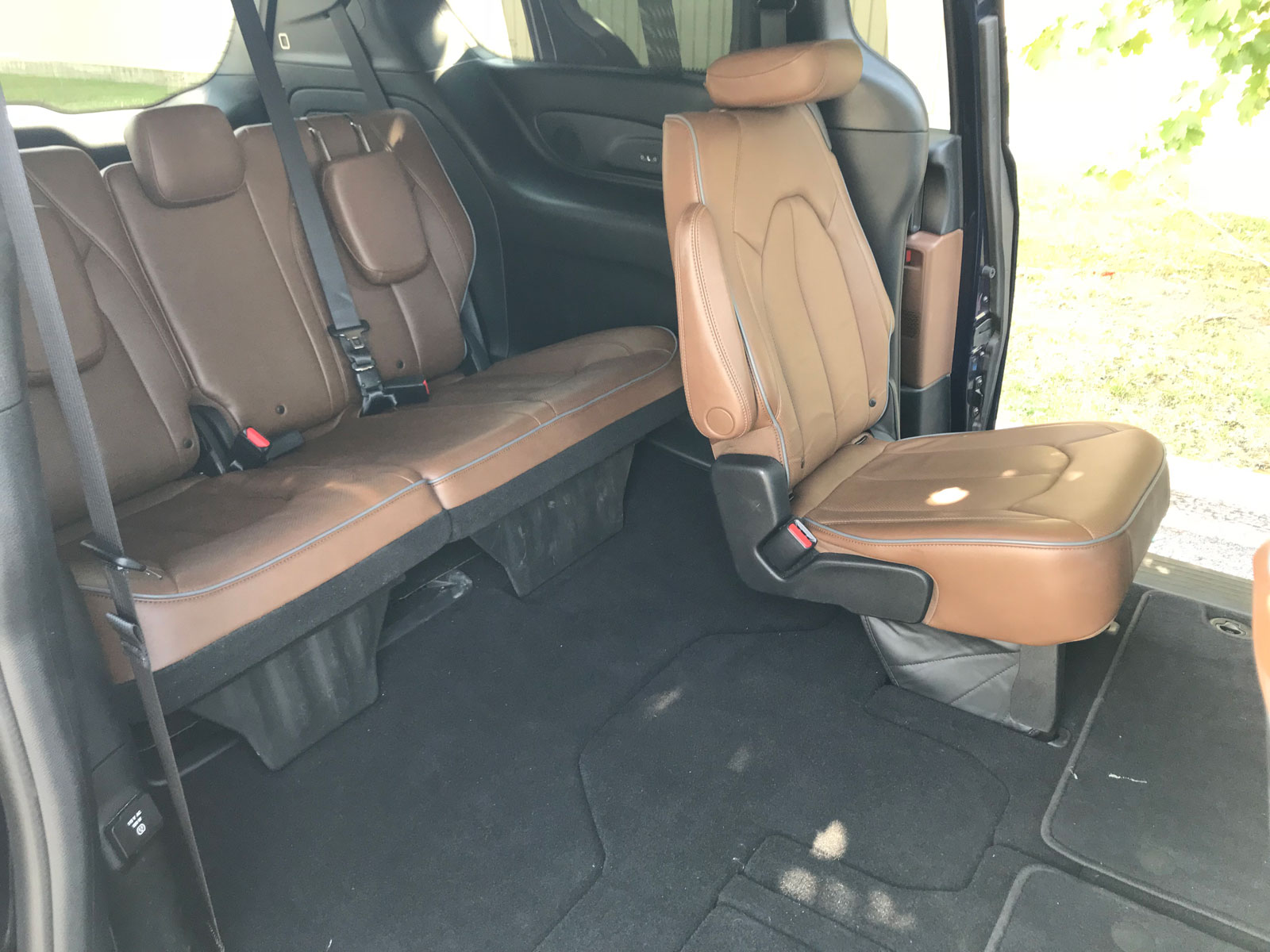 Comments
comments