Is the Subaru Outback a station wagon or an SUV? Because of its shape I think most people would categorize it as a wagon. When we look closer and examine all the facets of what the Outback actually is the question then becomes less clear.
This question of category hit me after I had parked next to an Audi Q5 in a parking lot. The Outback sat at the same height and actually looked much larger than the Q5 which is generally accepted as an SUV (or crossover if you prefer). In sales reports the Outback is often categorized as an SUV as well. In the grand scheme of things, does it really matter? The Outback is a utility vehicle that can do anything an SUV does or a wagon does – and does those things very well.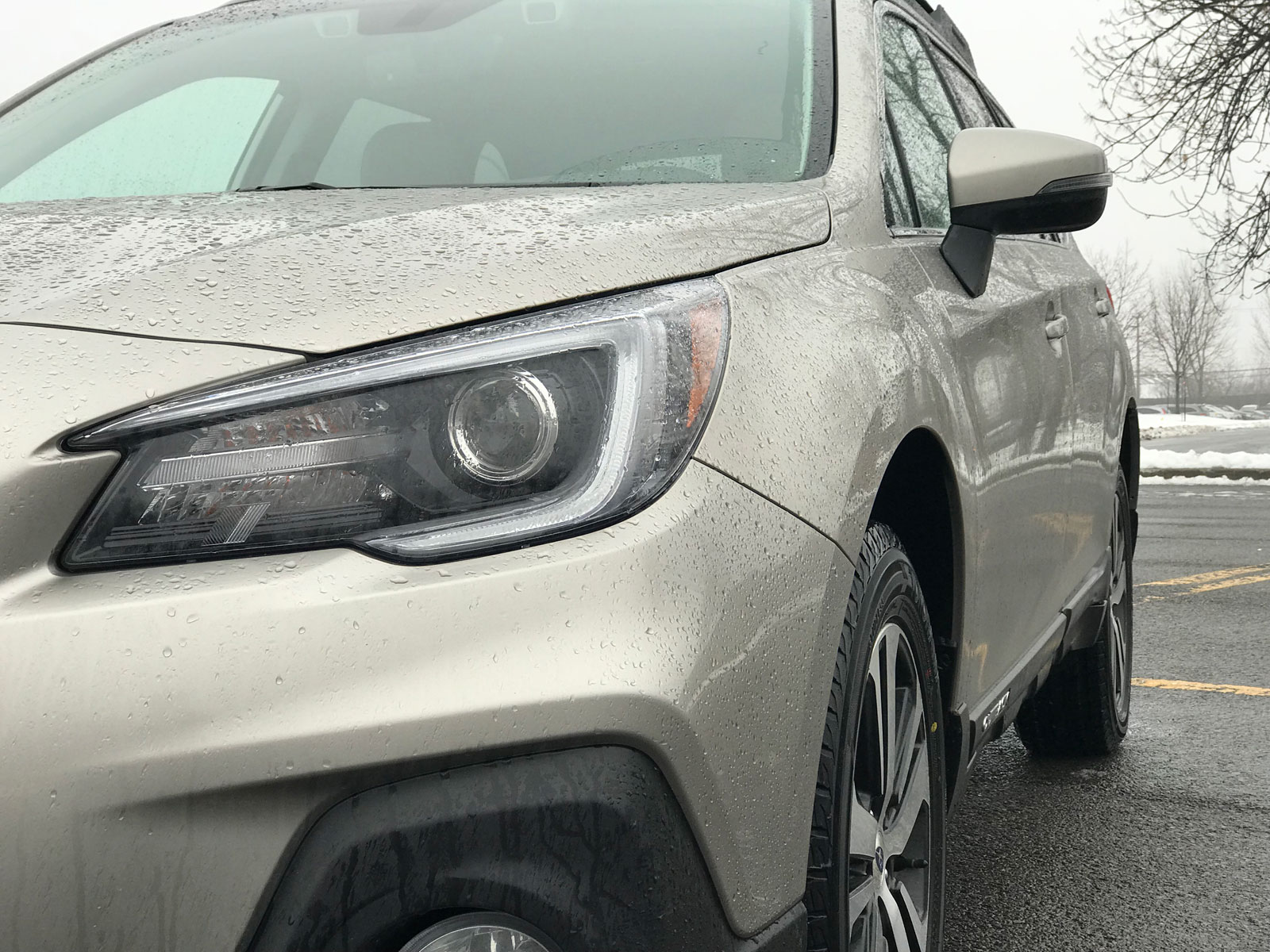 The Outback is a large vehicle and has grown over the years. That seems to be the trend with many vehicles as consumers fawn over crossovers and SUVs. That extra space translates to a ton of utility and came in handy when I need to move a small computer desk and was able fit the entire thing inside the Outback and close the trunk afterwards. The SUV-like capacity is a major plus.
The Outback's interior was equipped with leather seating surfaces, wood grain trim, leather-wrapped steering wheel and the 8-inch infotainment system. While Subaru interiors have often fallen short of the competition's level of comfort and luxury, this Outback's cabin had a high-end feeling and was very comfortable. I'm also going to give the vehicle high marks for basic ergonomics and usability. Everything is right where it should be and easy to use. The touchscreen interface was intuitive, there are knobs for volume and climate control, the information is clearly displayed and there is a good old-fashioned gear shift lever. So many cars nowadays try too hard to force technology on us that having a well-designed interior that focuses on functionality was a breath of fresh air. Visibility is good all-around and the elevated stance of the vehicle delivers that utility feel which is what most people want from their utility.
Looks-wise the Outback is conservative and won't ruffle too many feathers. This model has been around for a few years and will likely be updated in the near future. I'd like to see some LED turn signals to bring the lighting up to par with today's technology.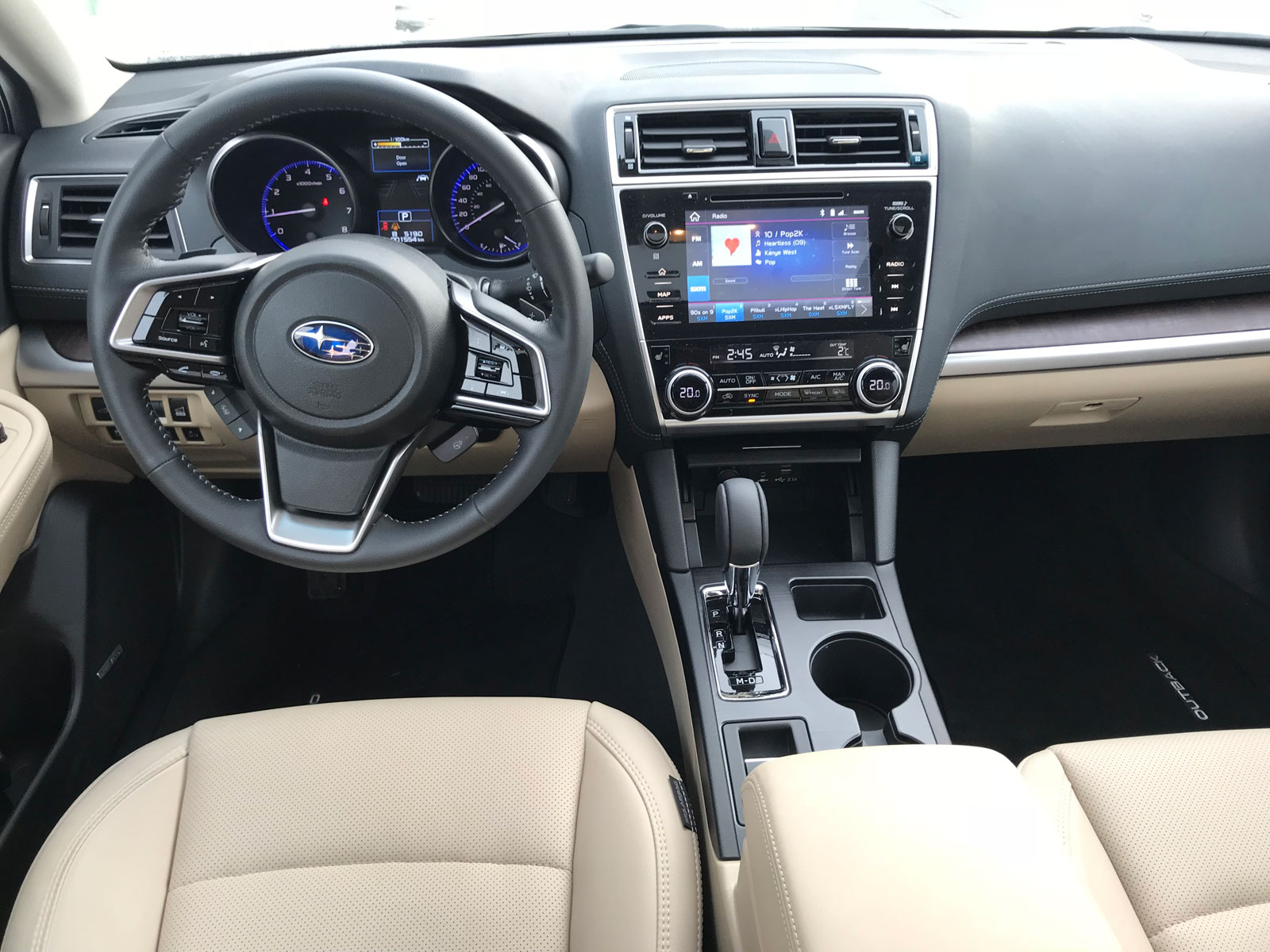 The test vehicle was the Outback Limited 2.5i with the new EyeSight system. This system of driver aids helps anticipate dangerous situations via the use of cameras and sensors. It's used for adaptive cruise control, lane keep assist, pre-collision braking and pre-collision throttle management. I do need to report, however, that on my first morning the system falsely anticipated a collision when none was imminent and slammed the brakes. Thankfully nobody was behind me and there were no further issues. It was snowing heavily that day and I suspect blockage of the sensors may have played a role.
Driving the Outback is a real treat. You don't expect it but it really feels like an SUV or crossover. It's solid on its feet and can outhandle an SUV with ease. Snow tires and all-wheel drive meant I barely even noticed the inclement weather. The Outback plowed through anything in its way and made driving something to look forward to rather than a chore. While nimble compared to SUVs, the Outback may still seem a bit heavy compared to your normal sedan.
Under the hood was the smaller of the two engine options – the 2.5-litre four-cylinder unit making 175 horsepower and 174 lb-ft of torque. It did everything I needed it to do and is perfectly fine for everyday driving. It's no screamer, however, so if you need more for your lead foot there is a 3.6-litre 256 horsepower engine as well.
The Outback exists in the utility segment and fulfills this role very nicely. The elegant interior, large cargo area and solid drive make it a highly attractive option compared to any crossover.
You can get a base model Outback for $29,295 however the model as tested was $38,395. It's quite a bump but you do get the luxurious interior with the afore-mentioned safety features among other features. Budget minded families might want to explore the 2.5i Touring which is a little more affordable at $32,795. Keep in mind There exists the smaller Crosstrek and the larger Ascent in the Subaru lineup.