Last year BMW introduced the sporty version of its popular X1 sub-compact SUV: the X2. It's a rather aggressive-looking take on a SUV/crossover but it's basically an X1 that has the roof shaved a bit to give it more a coupe-like look. It's sleeker, wider and sportier than the X1 but a bit less practical at the same time. I do love when automakers get creative in their designs so this is something that should be celebrated.
To be precise. the X2 is 8 centimeters shorter than the already-tiny X1. It's also 7 centimeters lower to the ground. The window area is small, the roofline is low and long. Visibility is not all that great which is to be expected.
The test subject here is the brawny M35i xDrive model which features a 2.0-litre TwinPower Turbo four-cylinder engine making 302 horsepower and 332 lb-ft of torque. it's actually BMW's most powerful 2.0-litre engine and can propel the X2 to 100 km/h in just 4.9 seconds.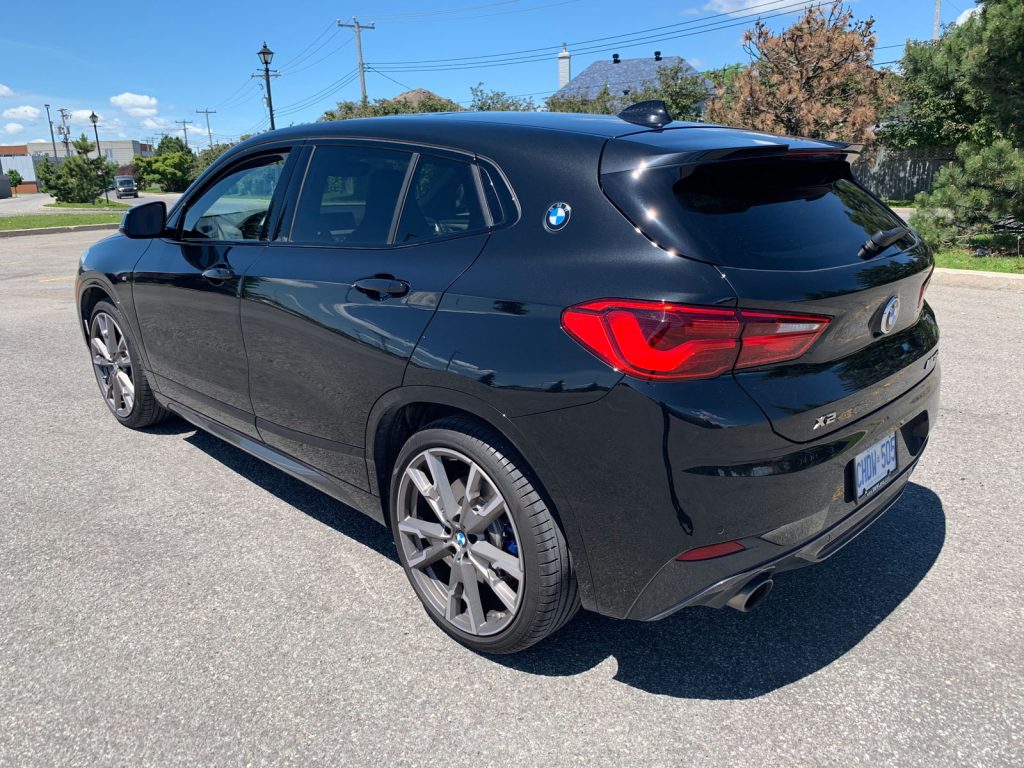 To ensure that this power is securely transferred to the ground, the X2 M35i comes standard with xDrive all-wheel drive in conjunction with an 8-speed sport automatic transmission including launch control. For the first time ever, a front axle BMW M Sport Differential makes its appearance and features Torsen-based limited slip capabilities with up to a 39% lock-up. There are also M-Sport suspension and braking systems making the vehicle inspire confidence when pushing it to it on the track or a curvy country road.
The vehicle was pleasant to drive and gave the power that I wanted when I wanted it. The small dimensions meant I was able to take curves at a brisk pace and still feel confidant. It's an agile, nimble vehicle with a sporty ride.
The all-wheel drive system on the X2 and can divert power to the rear wheels in the event of traction loss in less than 250 milliseconds. The system also includes hill descent control which enables the BMW X2 to automatically maintain a desired speed on steep descents by taking care of brake control for the driver. Let's face it though: The X2 is not likely to be bought by off-road enthusiasts as much as it is urban dwellers but I suppose the feature is nice to have.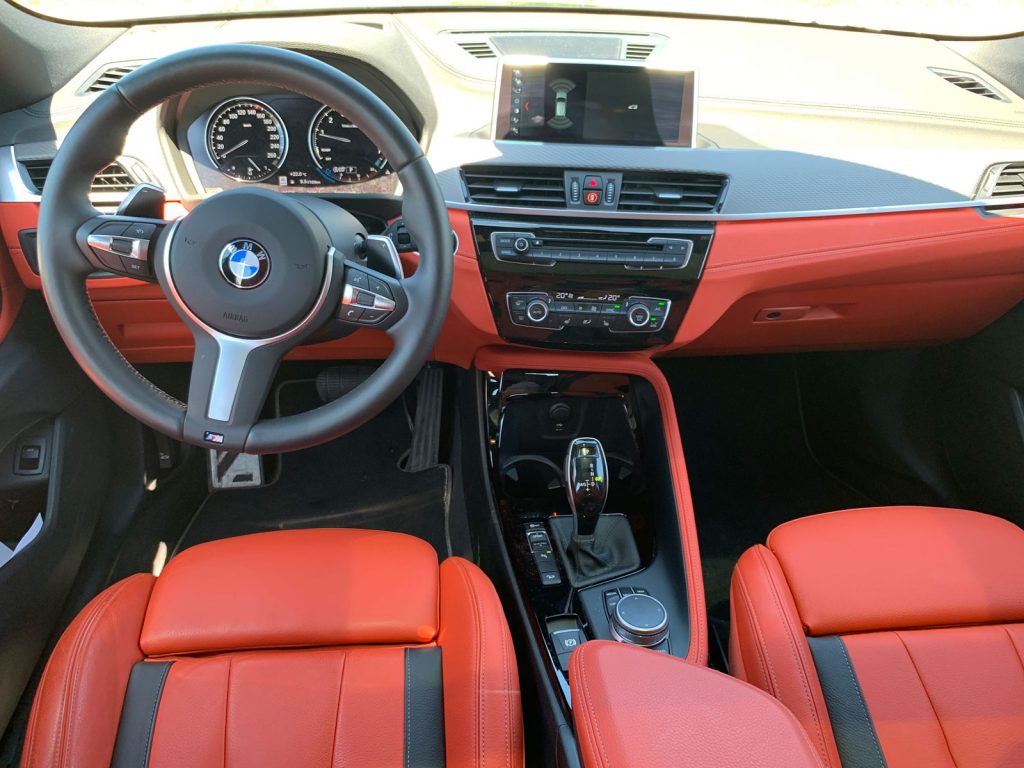 The cockpit design is decent though not overly attractive as BMW tends to favor function over form. It has proper dials for temperature control which are always nice to have. One complaint I'll note is that is was very hard to find a comfortable driving position. I'm unable to pinpoint exactly why I couldn't get comfortable but the steering wheel lacked the range of adjustability most vehicles offer.
While the interior is visually not all that spectacular, what it lacks in fanciness it makes up for in other ways. The best example I can think of would be the iDrive infotainment system operation. We have a dial on the lower center console next to the parking brake which is what every manufacturer should try and emulate. It allows operation of the menu system without having to take your eyes too far of the road. The menu system itself could probably a bit of a simplification because there are way too many sub menus but all in all it's still quite pleasant to operate.
When I posted a few photos of the X2 on social media a few brand loyalists attacked it because they simply don't agree with the concept. I think they need to get over it. Yes, the X2 dips into BMW history and has badges on the side pillars like the 70s-era 3.0 CS Coupe but why not tap into that to help market a new vehicle? It's not like anyone is going to walk away from the brand because they also sell this crossover. We've heard similar arguments about Porsche when they decided to start selling SUVs as well as Lamborghini. It's just noise.
You can get into an X2 for $42,250 plus transport which is $1650 more expensive than the X1. This follows the trend of coupe crossovers demanding a small premium for the extra "coolness" but I don't' have a problem with it. It's a small price to pay to stand out in a world filled with bland crossovers. The XM35i tested here starts at $49,200 and with the Premium package, 20-inch wheels, M Sport seats and wireless charging the total came to $56,650.