25 years ago the sport compact car scene in Quebec was still in its infancy. New designs for the Honda Civic (hatchback in 1992 followed by the coupe in 1993) as well as the MK3 Volkswagen Golf (1993 in North America) had served to ignite enthusiasts around the age-old VW-Honda rivalry.
There was no internet so pretty much everything you learned came from magazines. Sport Compact Car magazine which started in 1988 was a very good source, as was Super Street (but that only started in 1996).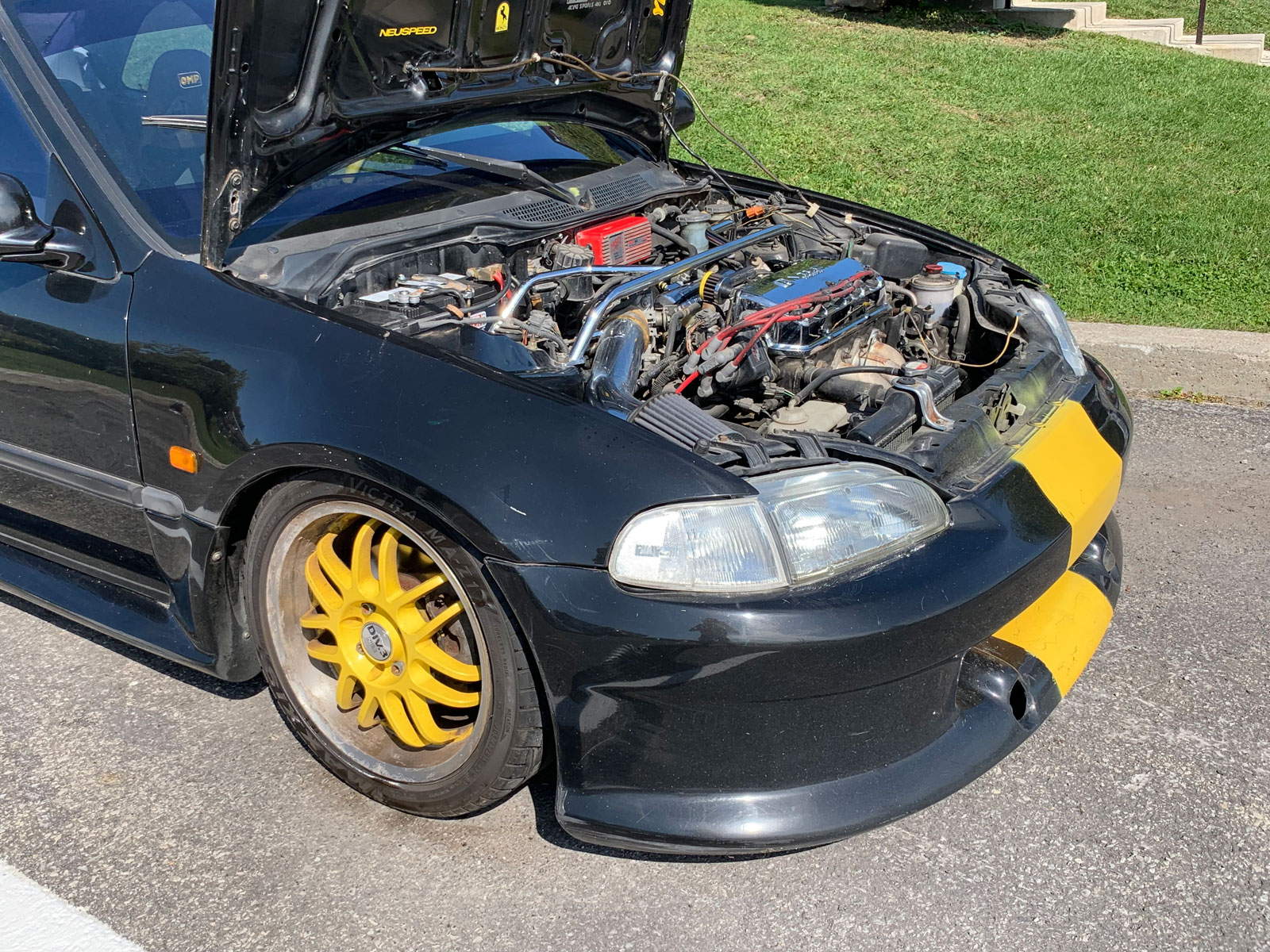 Seven years before the original Fast & Furious movie came out a guy named Vince bought a 1994 Honda Civic Si and decided to modify it. Most Civics in that era were lightly modified with headlight covers, fog lights and 15-inch wheels. Vince decided to take it a bit further and got a full Xenon-style body kit with integrated PIAA fog lights, yellow 16-inch wheels and a massive wing. To finish it off he painted a yellow racing stripe down the middle to match the yellow wheels.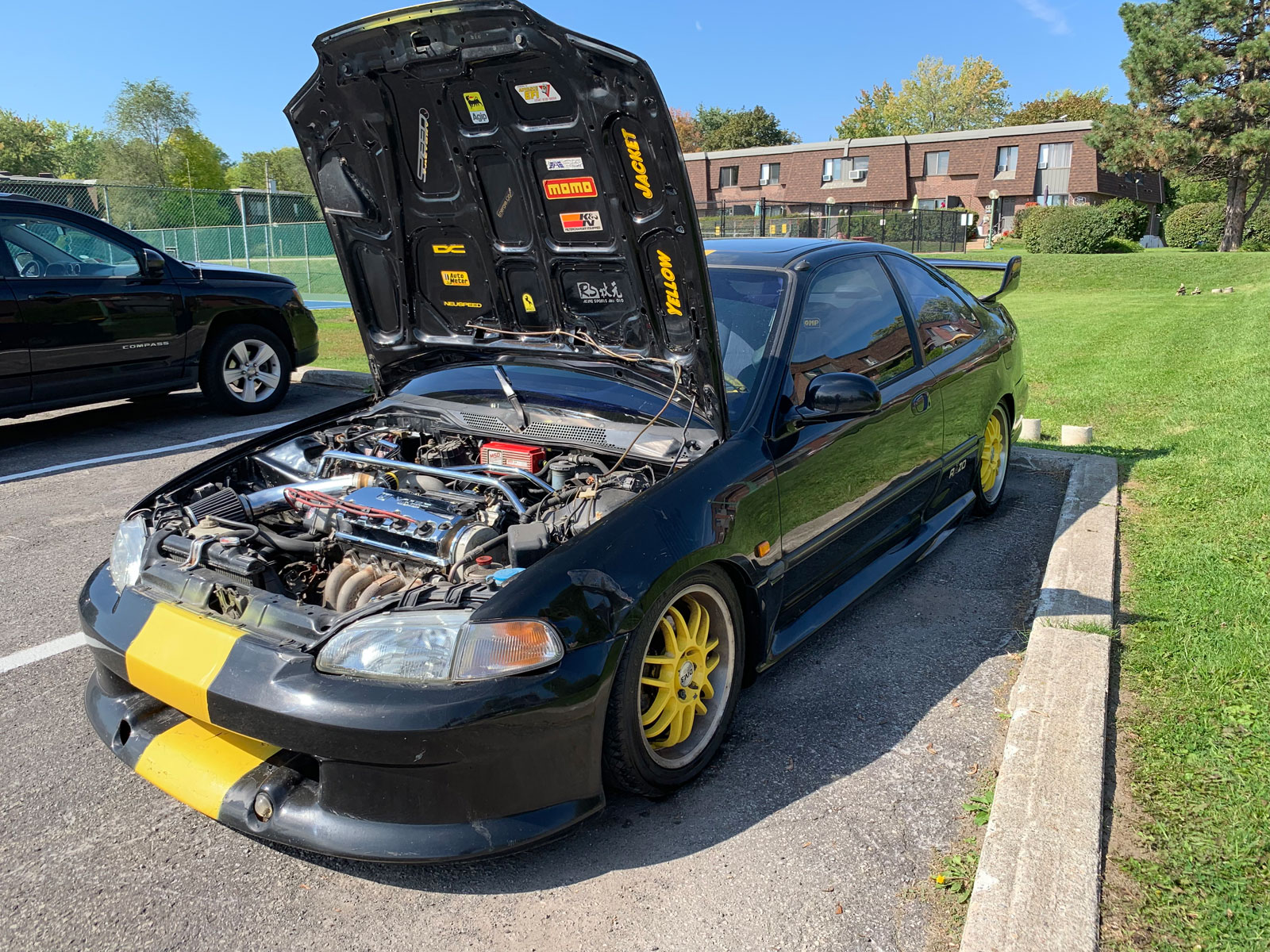 What separated this car was what was under the hood: a Jackson Racing Supercharger. The engine was still the standard 125 horsepower 1.6-litre SOHC Si unit but with the supercharger it made nearly 200 horsepower. At the time is was an insane amount. Other modifications included a DC Sports header, MSD ignition, Razo pedals, MOMO steering wheel, Auto Meter gauges and yellow accents.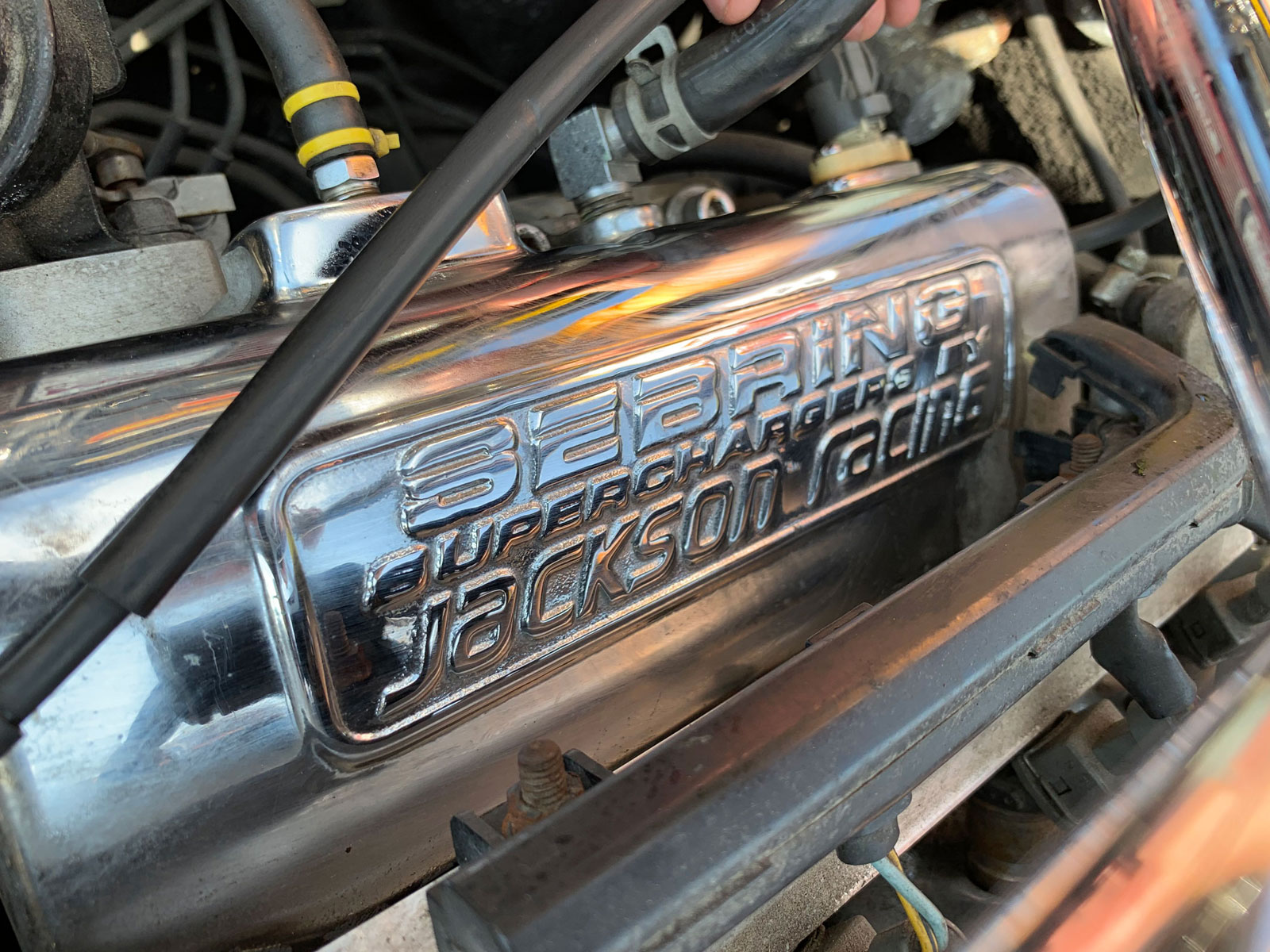 I remember seeing this car at the local meet at Lafleur in 1996 and was just impressed by it. I was a 16-year old kid who didn't even have a license yet but I dreamed of one day owning a car like this. Vince's car made the cover of Super Street magazine in 1998, cementing its place in history.
Eventually Vince sold it and bought a 1996 Civic Hatchback to modify. You can see it in the photos below. The 1994 Civic (nicknamed Bumble Bee) changed owners only two more times over the next 15 years until a guy named Mark saw it and bought it in 2015. Mark knew Vince back in the late 1990s and had to have this piece of history.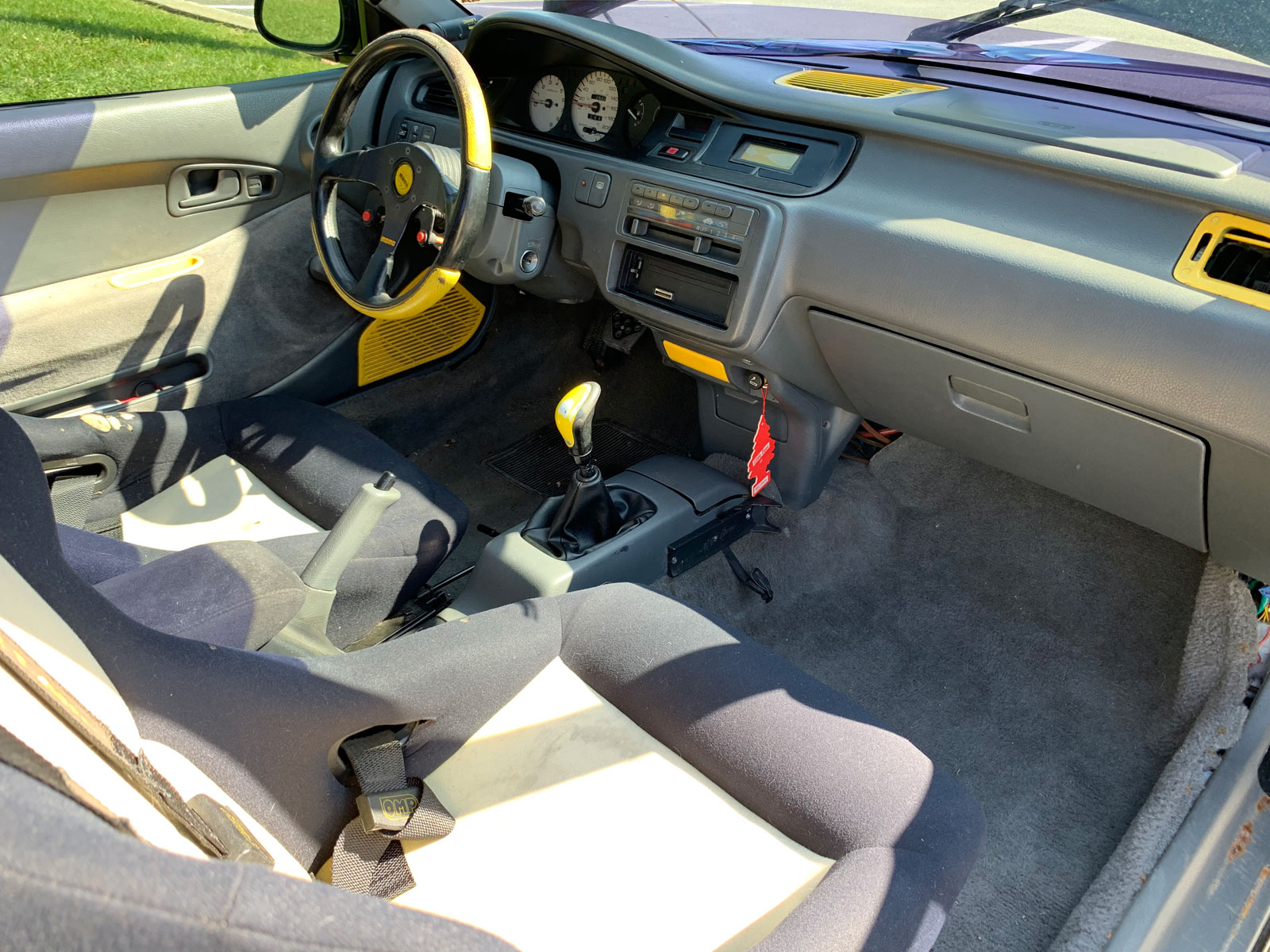 Fast forward until a few weeks ago when I was driving and noticed Bumble Bee parked in a residential area. I was simply astonished that the car was still intact because I thought it had been parted out long ago. I was so shocked that I left a note on the car to call me to I could come and take photos of it.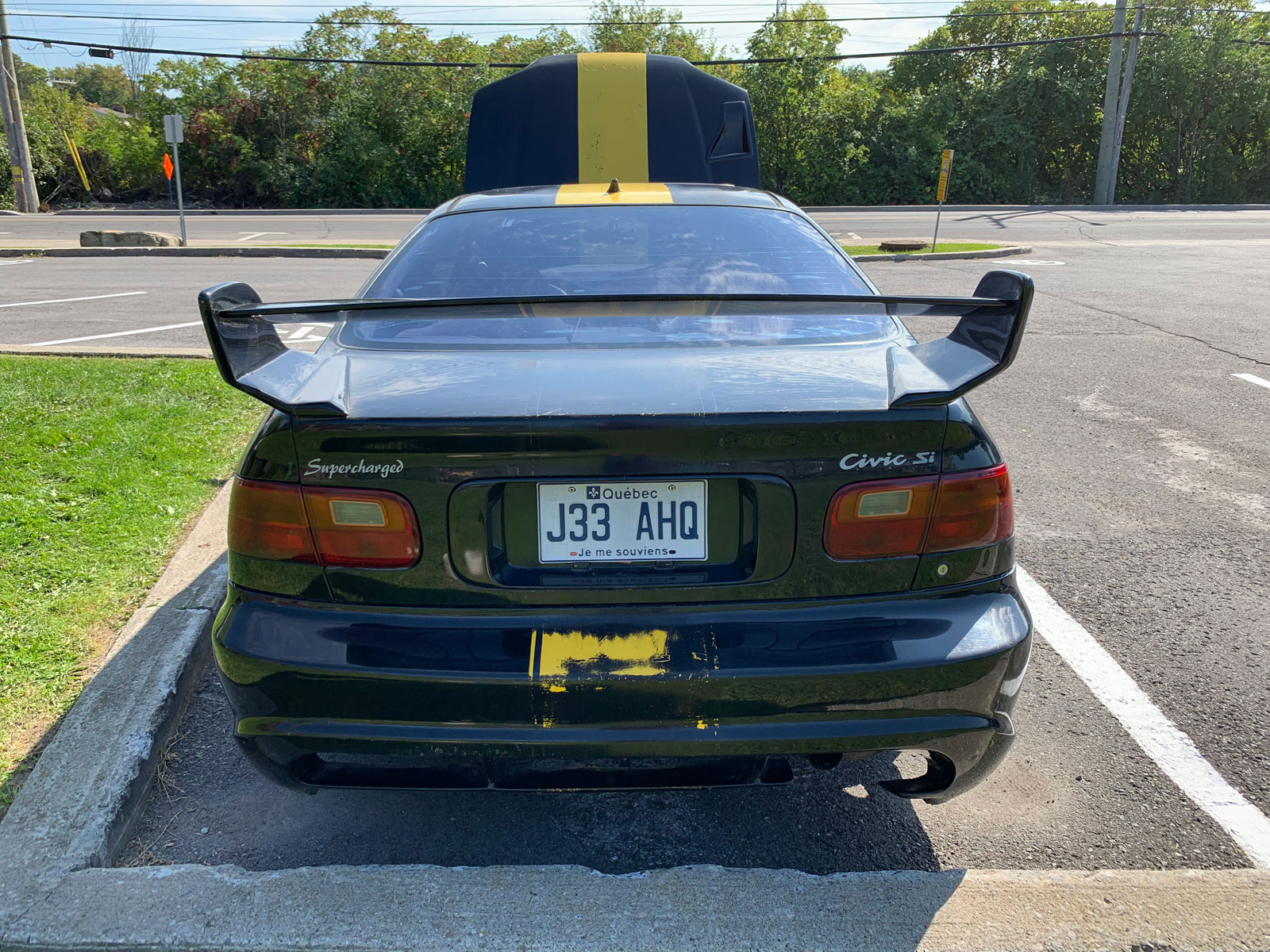 I chatted with Mark a for a while about the car and how the scene has changed since the late 1990s. He loves his Civic but is likely going to be selling it soon. Hopefully someone else who knew of this car back then will buy it and restore it.
The car may seem like any old Civic with outdated styling to most people but to the older generation of Montreal car enthusiasts it's a time machine. Hopefully it can be saved.