There are many cities around the world that can be considered a paradise for auto fanatics. Some are beloved for their scenic drives, or have numerous annual festivals and car shows. Others have a specific car culture that cannot be found anywhere else in the world. If you are a car lover trying to plan their next vacation, you definitely need to consider making a stop in these great cities.
Toronto, Canada
Toronto is the largest city in Canada and is great for automobile enthusiasts. There are a lot of draws here that help the Greater Toronto area stand out for car lovers. Throughout the city there are many great streets and scenic drives to enjoy. There are also many dedicated groups around to associate with and share your passion. The Canadian International AutoShow is held here every year, and is the biggest automobile event in the country. Nearby, you'll find several race tracks like Canadian Tire Motorsport Park, Full Throttle Motor Speedway, and Toronto Motorsports Park.
Las Vegas
Las Vegas is a city that is filled with glamour and culture. This city has a lot of stories to tell, and you can discover its history in every landmark like The Flamingo, a casino that first opened in 1946 by Bugsy Siegel and is considered the oldest casino on the strip. In Las Vegas, the reputation for massive events and conventions carries over to sensational car shows that draw thousands of automobile lovers from all over the world. This city is home to the MotorTrend International Auto Show, The SEMA Show, and many others. Locally there is also the Las Vegas Motor Speedway, with many high-profile national and international racing events.
Tokyo, Japan
Of course Japan has to make this list as it is one of the largest automobile manufacturers in the world. Aside from that, its biggest city, Tokyo, is also home to some incredibly unique car culture that you won't find anywhere else. Car culture runs deep here, and has changed immensely over the years.
Tokyo first built its reputation with illegal street racing and Bosozoku motorcycle gangs. From there it went to extravagant drifting, where drivers utilized a car's throttle, brakes, clutch and gears to oversteer and whip around corners, performing incredible spins and turns. Along the way, over-stylized and modified cars became popular. At many massive auto shows, you will find cars that are decorated in custom paint jobs and body kits. Large "astro vans" have also become very popular here in recent years. Even American muscle cars now have a huge following. This is a city that you have to see to believe.
Havana, Cuba
Traveling to Cuba is like going back in time. Here you won't find exotic supercars or Japanese tuners, instead you will be treated to a living museum filled with gorgeous cars from the 1950s and before. Due to the late 1950s embargo on foreign imports, the citizens of Cuba were essentially stuck with the vehicles that were already present here. Decades of these laws led to constant fixing and repairing of older style vehicles like Chevrolet Impalas, Bel-Airs, old Buicks and many more. If you are someone that appreciates the manufacturing age of big, heavy, metal bodies and that stylish classic look, Havana would make a dream vacation.
Daytona Beach, Florida
Daytona Beach is one of the most legendary cities in the US for the automotive industry. This is the city where racing was born. Events like the Daytona 500 have achieved worldwide acclaim and are held here every year at the famous Daytona International Speedway. Thousands of visitors travel to Daytona for this event and many others. Here, the culture is all about speed instead of stylish and flashy cars.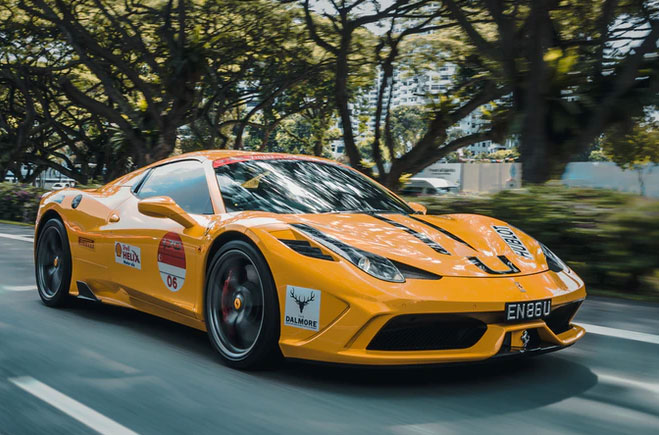 Monte Carlo, Monaco
Monaco however proves that there is room for both style and substance. This area is known for being a wonderland of exotic and expensive supercars that are only owned by the lavishly rich. You may also be familiar with the world-renowned Monaco Grand Prix. When it's time for this race, you'll see them transform the streets here into a closed off race track filled with F1 cars taking hairpin turns.