For generations, humans have pushed the envelope of what is mechanically possible. With each passing decade, the machines get faster, stronger and more capable. From Ford's Model T to the technology-packed machines that fill our highways today or from the Wright Bothers' flyer to the commercial jets that fill our skies, humankind has come a long way.
I can't help but feel that SUVs such as the BMW X5 M represents a giant leap in the technological ability of this vehicle type. It's not just the X5 M alone, either. There are several players in the (I'll call it the Super SUV) class, namely Audi, Range Rover, Porsche, Mercedes-Benz, Lamborghini, Alfa Romeo, Jeep and arguably even Tesla. Super SUVs are built to deliver near supercar-like performance in SUV form so that the adrenaline enthusiast with the ever-growing family can still get their fix.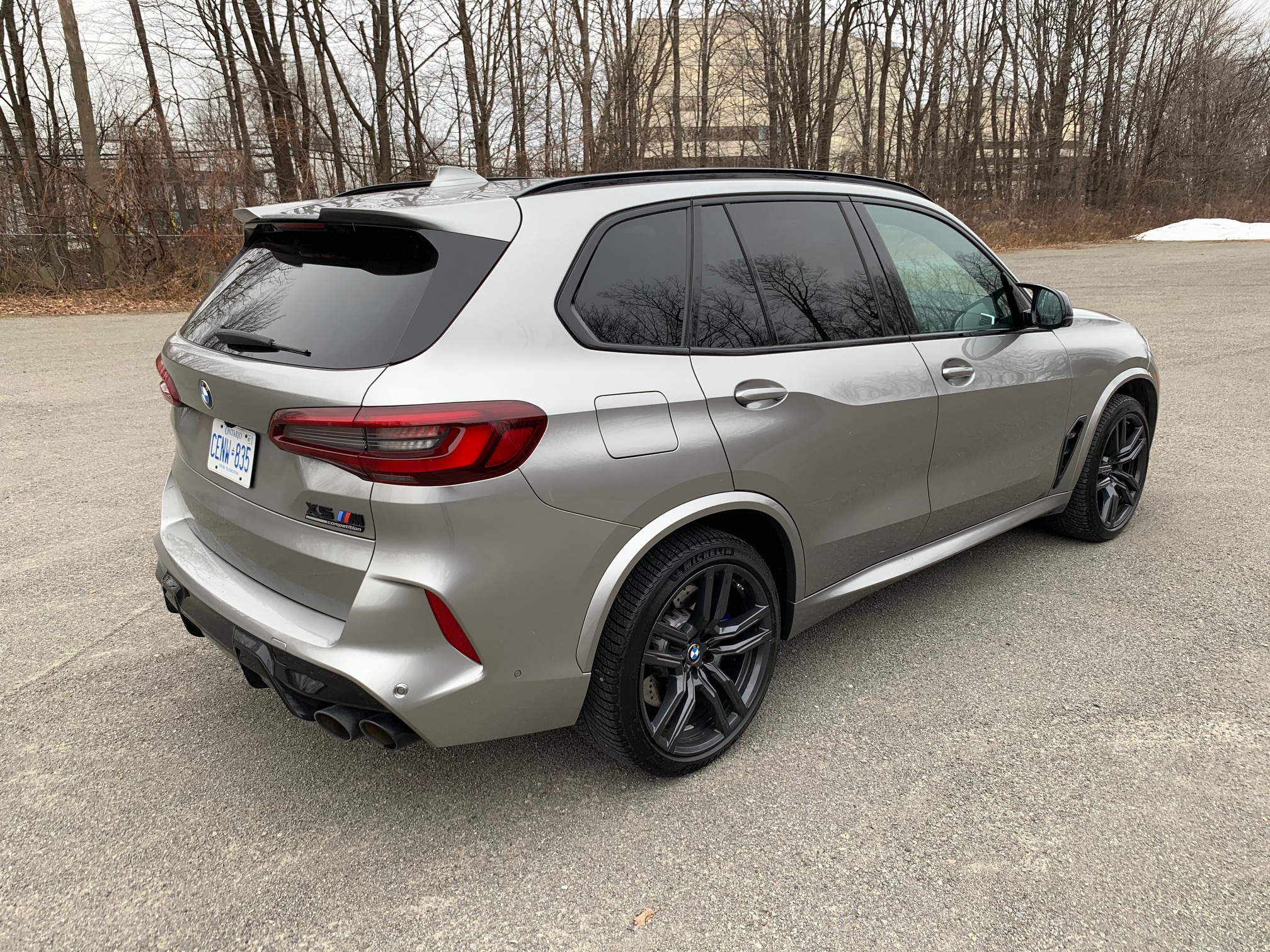 But let's examine the behemoth in front of us which I had the pleasure of trying for a week. Under the hood we find a 4.4-litre twin-turbocharged V8 making a whopping 617 horsepower and 553 lb-ft of torque. These are simply astounding power numbers which gives the vehicle the ability to exert a large amount of g-forces on your body which will be glued to the seat its in. The X5 M can go from 0-100 km/h in just 3.8 seconds – a feat that beats a Ferrari F-430 (and a lot of other vehicles). It's one of the quickest vehicles the brand offers.
It defies logic that any SUV can compete with the likes of a supercar but this is 2021 and we have nice things that our fore-bearers didn't. BMW has engineered the 2460-kilogram weight of the X5 M to be able to take corners like it's on rails. There was little to no body roll when I took corners at speed and it felt like I was driving a car. This was on the comfort setting, too. The Sport and Sport + settings make the ride quality considerably stiffer and will probably only be useful on the track. Speaking of race tracks, they're the only place where the X5 M's potential could be safely and fully explored. It's tempting to push this vehicle on public roads but you cannot do so and expect to avoid a hefty fine from law enforcement.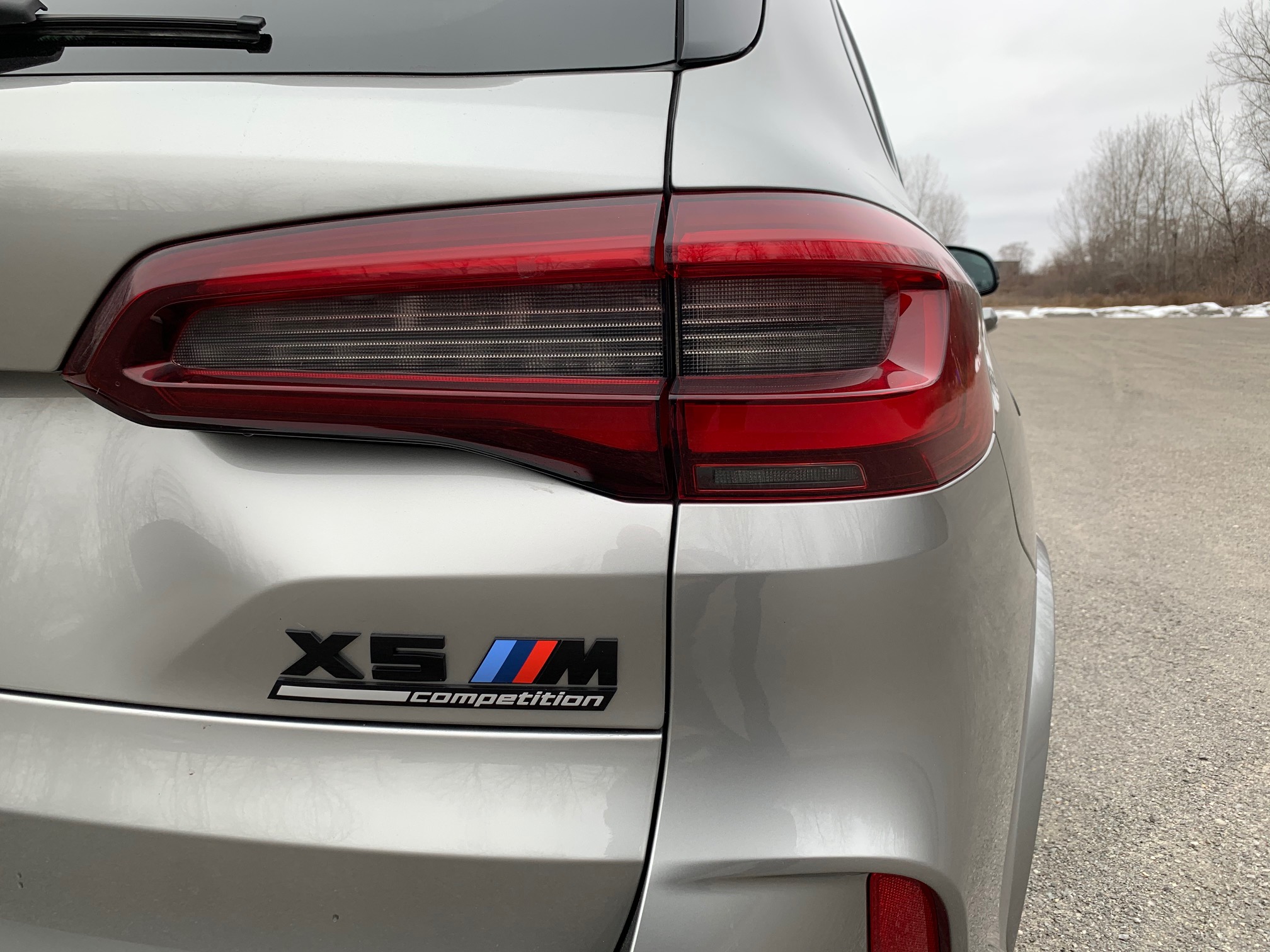 BMW has done an excellent job at making the interior match the seriousness of what's under the hood. The bright red leather covers everything. There are illuminated M logos in the seat-backs. The M-Sport shifter has special red M buttons immediately switch the machine into M mode at your heart's desire. At night, LED light strips (programmed to the color of your choice) light up the cabin.
The X5's cabin is a wondrous place to be (M or other trim, it doesn't matter). The layout will be familiar to any BMW owner and there are many interesting features such as heated or cooled cup holders, four-zone climate control, massaging seats, a large panoramic roof and a 12.3-inch touchscreen infotainment screen. BMW's seventh incarnation of iDrive, which runs the latest BMW operating system, has a fully-customizable digital design. The instrument screen behind the steering wheel is also 12.3 inches in size and your customization can be stored in a cloud and follow you to other BMW vehicles should you have more of them.
My only qualms were with the climate buttons for being too small and for not being dials. In the spring and fall months when there are often wild temperature wings, it's often necessary to adjust the temperature and fan speed frequently. The tiny buttons and number of taps required are too much. The other issue is just how many sub-menus there are in the iDrive system. It's a good system but it could still be more simplified.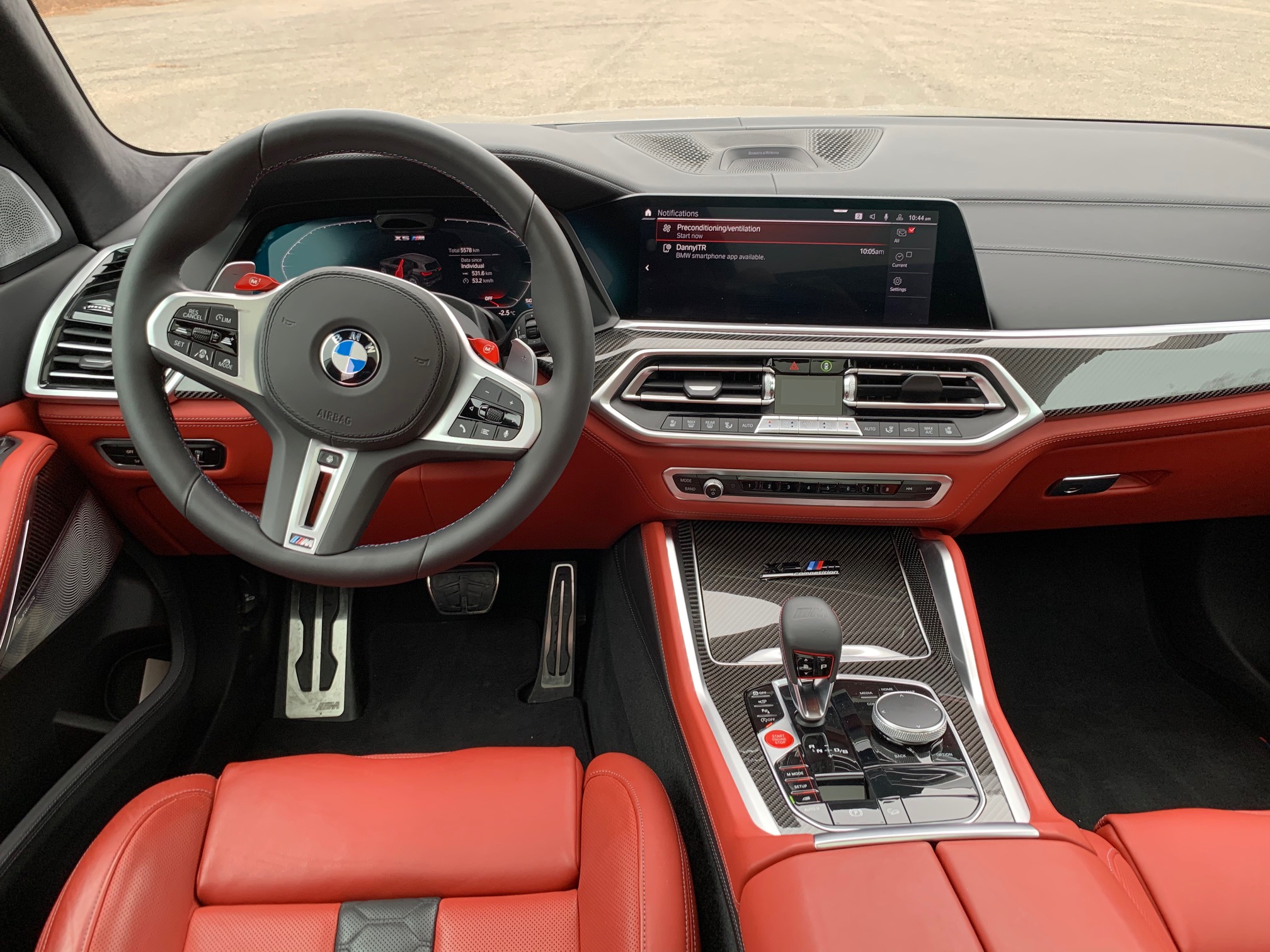 Pricing for the X5 M starts at $124,500 and the test model had the $17,000 Competition Package which basically includes every option available. There was an extra M Enhanced Package for $1850 which included an M carbon engine cover and M carbon mirror caps. Total MSRP was $143,350.
Now you could look at this price and say to yourself that it's a great deal because it's much less than most supercars with similar performance. On the other hand, you can get a base X5 with the 3.0-litre twin-turbocharged 6-cylinder engine making 340 hp and 330 lb-ft of torque. It's still very fast and can accelerate from 0-100 km/h in 4.9 seconds. Even well-optioned out, the normal X5 will run you about $90,000 which is a significant savings. To each their own but if you have the money to burn and the time to take it to the track, the X5 M will give you value for the money.