BMW has taken a lot of flak for the new 4 Series design and it's not hard to see why. The massive front grille defines this car like no other vehicle on the road. It's still too soon to say whether or not it was a good call as we need to see if buyers are actually turned off.
It could be the armies of keyboard warriors are not reflective of BMW's actual customers as I suspect is the case. The brand had similar design controversies with the 2006 3 Series as well but then-lead design Chris Bangle proved everybody wrong.
If we ignore the grille for a minute, the rest of the car is quite pleasing to the eye. The new look is sleeker and sportier with sharper lines and a shark-like silhouette. The 4 Series took a year longer to come to market then its 3 Series sibling so you'll notice that 2019 models still have the old design.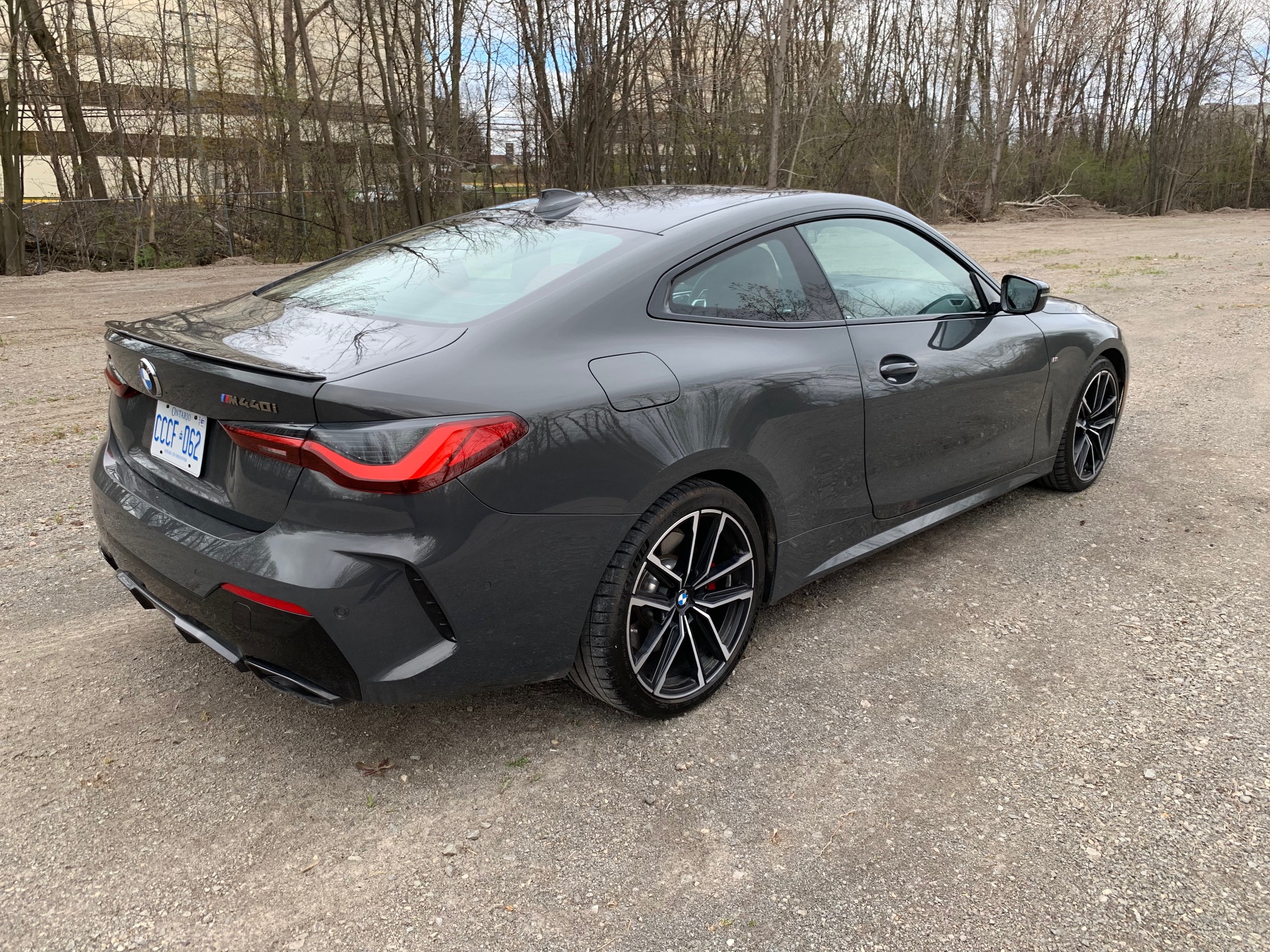 The interior has also been reworked and its improved though not totally changed. The competition has cabins that are a little fancier and BMW has chosen to stick with something more traditional. I can appreciate the function over form mentality and the cabin is certainly functional and comfortable. The seating position, steering wheel and control surfaces are designed extremely well. I will point out, however, that there should be knobs for temperature and fan control instead of tiny buttons that you must press many times which can get frustrating.
BMW's iDrive has a very intuitive interface that is easy to use, in particular because of the rotary dial located on the lower center console. It's always been the best way to operate a system because it lets the driver's eyes stay close to the road while not having to reach or lean. I didn't even use the touchscreen because it's not necessary. Using an application such as Waze via CarPlay is surprisingly easy as turning the rotary dial flips the cursor around the screen intelligently.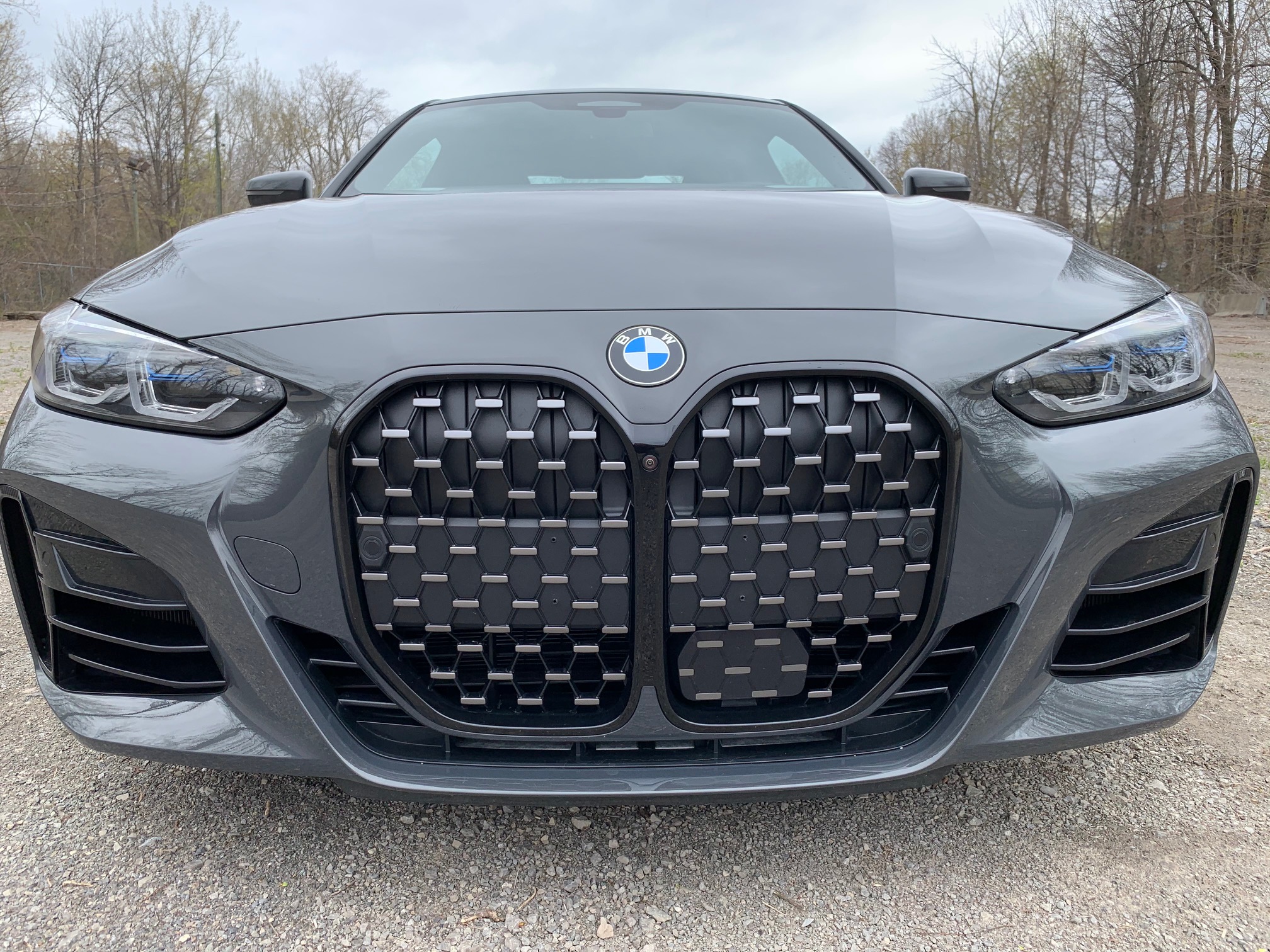 There were connectivity problems with BMW's wireless Apple CarPlay the last time I drove one but I'm happy to report that those have been resolved. I was able to connect my phone without any issues.
I love how the screen is sort of molded into the dash rather than mounted on top of it like a Tesla. It's a far cleaner look and feel and placing it within reach is also a plus. BMW's M-sport steering wheel is among my favorites in the industry because it's just downright comfortable to hold. The seats are similarly as comfortable while still holding your firmly in position.
Powering the M440i is a beast of an engine. The 3.0-litre turbocharged inline-six cylinder (also known as the B58) produces 382 horsepower and 369 lb-ft of torque. Mated to the standard eight-speed automatic transmission and limited slip differential, it can do 0-100 km/h in 4.5 seconds with push-you-into-your-seat acceleration.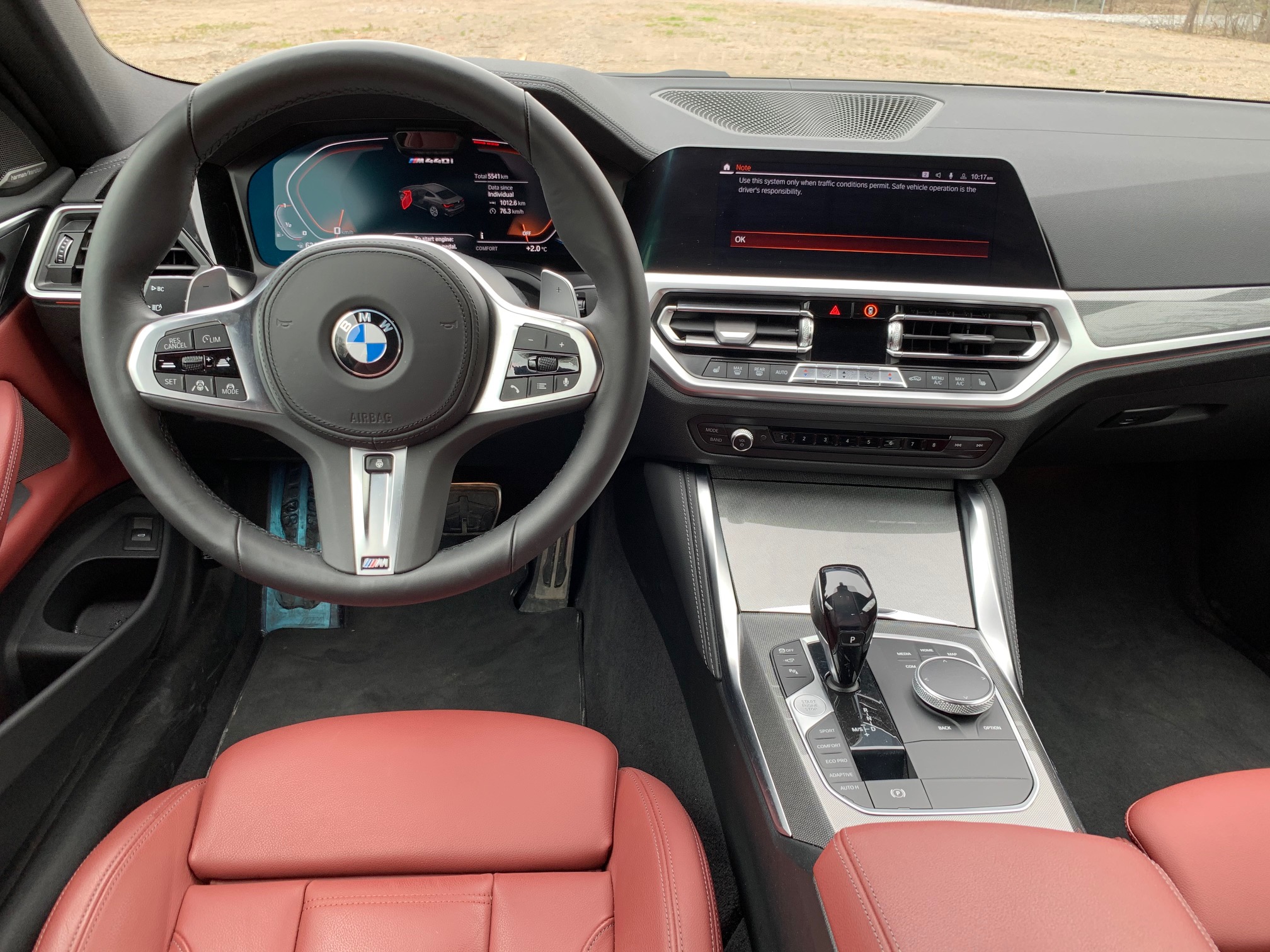 One really cool feature that the M440i comes with is a mild hybrid system. It's a starter-generator unit that is paired with a 48V battery powering the car's electronics but also can provide a boost of 11 additional horsepower if the pedal is floored to make up for any turbo lag. The 3 Series PHEV has a similar feature but could provide even more of a boost because it's a full PHEV.
The performance characteristics of the vehicle are simply outstanding. Whether you are at the drag strip or on a road course, the M440i has gobs of power even at low and mid ranges. It takes corners like it's on rails and the all-wheel drive system is rear biased to allow for better control. The adaptive M suspension makes for a smooth yet firm ride that inspires confidence. It's a car that anyone can drive hard with little effort.
You can get into a base 4 Series coupe starting from $53,650 but the M440i starts at $64,950 The tester was optioned out with the Premium Excellence Package ($9095) and the M Enhanced Track Package ($4950) for a total MSRP of $78,995.