BMW releases its fourth-generation X5 SUV with a host of technological and visual upgrades that is sure to please both the BMW enthusiast and casual luxury SUV buyer. The mid-size SUV (or crossover if you prefer) hit dealerships last November and slots just below the new full-size X7 and above both the compact X3 and subcompact X1 crossovers in the German automaker's lineup.
Looking good
The previous generation X5 was already a pretty vehicle but the new one takes the refinement up another notch. As all things automotive tend to be creeping nowadays, the 2019 X5 is a bit larger and wider. The wheelbase is 42 mm longer (with a body length increase of 36 mm), its 66 mm wider and 19 higher. These are notable increases and give the X5 both a beefier appearance and slightly more space for passengers and their luggage. BMW engineers redesigned the front kidney grille to be larger and more pronounced. Adaptive LED headlights are now standard and BMW Laserlights are available as an option and feature blue x-shaped housing for an additional wow factor. The rear taillights are thinner and sleeker and the rear tailgate is now a split affair with the lower part folding down separate from the main gate for easier access. While the look is still similar to the old design, it's a big improvement in my book.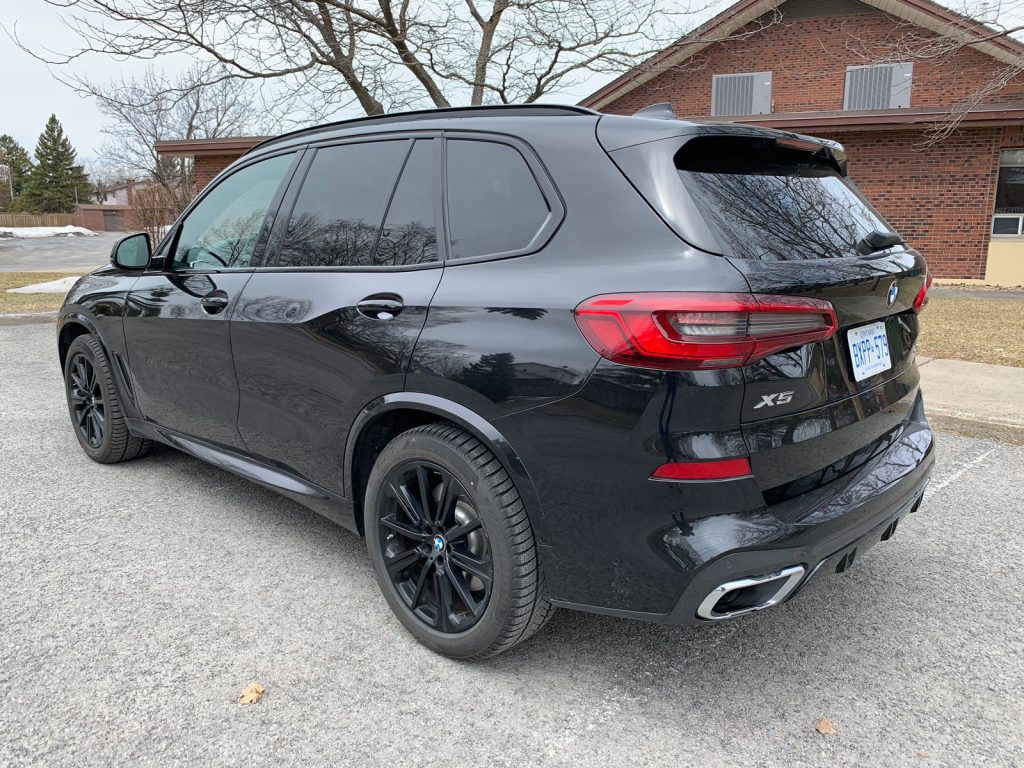 Cabin Upgrades
The new X5 cabin is a wonderous place to be. The layout will be familiar to any BMW owner but there is a new shift lever, dash layout and many new features such as heated or cooled cupholders, four-zone climate control, massaging seats, a larger panoramic roof, new LED lighting and a 12.3-inch touchscreen infotainment screen. The seats and steering wheel are still as ultra-comfortable as ever.
BMW's seventh incarnation of iDrive, which runs the latest BMW operating system, has a fully-customizable digital design. The instrument screen behind the steering wheel is also 12.3 inches in size and your customizations can be stored in a cloud and follow you to other BMW vehicles should you have more of them. BMW Live Cockpit Professional allows you say "Hey BMW.." and ask the vehicle to perform basic functions with fairly good accuracy.
Apple CarPlay and Android Auto are available but there's a catch: You get one year free and then BMW wants to charge you $80 per year for the connectivity. The brand says it costs less than buying it outright (on a three to four-year lease for example). I don't like this at all because it only favors people leasing new BMWs and is a thinly-veiled cash grab that will hurt people buying pre-owned models down the road.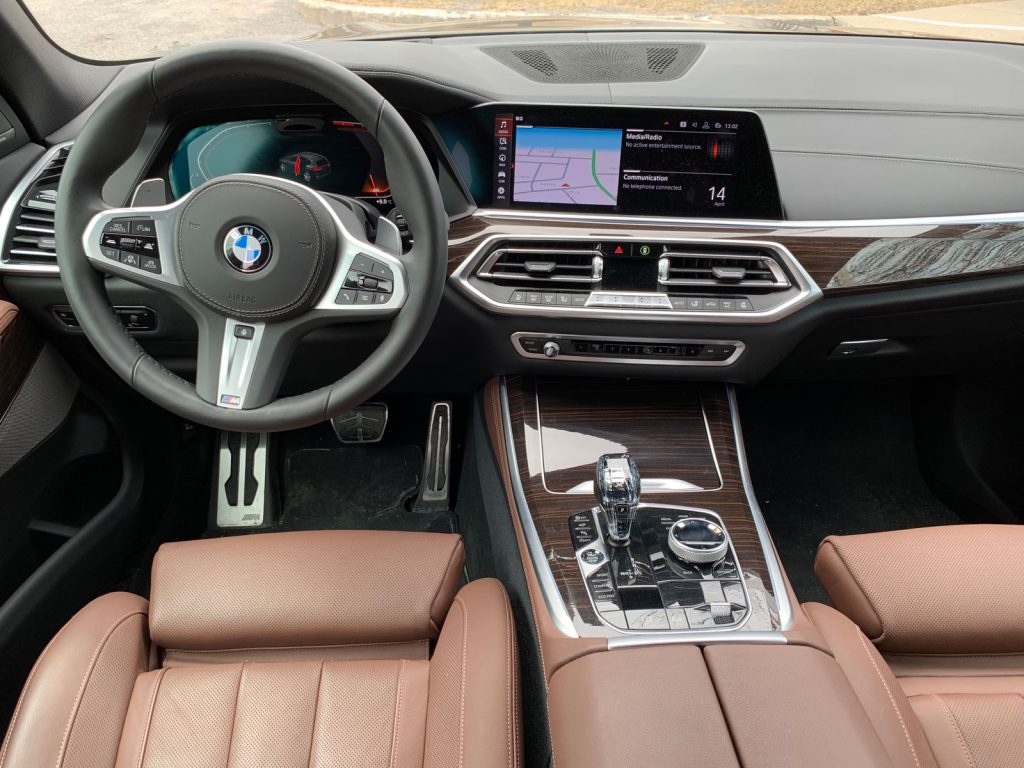 Subscription nonsense aside, the system works extremely well. iDrive has a very intuitive interface that is easy to use, in particular because of the rotary dial located on the lower center console. It's always been the best way to operate a system because it lets the driver's eyes stay close to the road while not having to reach or lean. I didn't even use the touchscreen because it's not necessary. Using an application such as Waze via CarPlay is surprisingly easy as turning the rotary dial flips the cursor around the screen intelligently.
It's not all perfect, however as there were a few small annoyances. The climate buttons are too small and they are not dials. In the spring and fall months where there are often wild temperature wings, it's often necessary to adjust the temperature and fan speed frequently. The tiny buttons and number of taps required are too much. The other aspect is just how many sub-menus there are in the iDrive system. It's a good system but it could still be more simplified.
The ability to add a third row of seats to seat up to seven passengers is a nice option to have. For large families, the optional rear-seat DVD system will be a must and you'll be in good shape to ditch the minivan as your family grows older.
Two Engine Options
The X5 xDrive40i comes with a the 3.0-litre inline six-cylinder turbocharged motor making 335 horsepower and 330 lb-ft of torque. It completes the 0 – 100 km/h sprint in just 5.5 seconds. If this means nothing to you, then let me just say that this SUV is simply downright fast. Its' so fast that it risks taking sales away from the more powerful 456 horsepower, 479 lb-ft of torque V-8 found in the xDrive50i version. There is just such an abundance of power with the smaller engine that it's all you'll ever need. The automatic start/stop function is much improved and barely even noticeable but, as always, can be turned off.
Dynamic Suspension
Dynamic suspension damping is now standard and there are a host of other features with the new chassis. The two-axle air suspension system with automatic self-levelling will be welcomed by anyone seeking greater ride comfort but can also be used for greater performance or off-roading ability. There is optional active steering which adds to overall stability at higher speeds. At low speed, the rear wheels can steer in the opposite direction for added maneuverability. The input from the steering is good with excellent road feel. For the first time, BMW offers an off-road package in one of their SUVs that comes with underbody protection along with the two-axle air suspension, electronically controlled rear differential lock and button to raise or lower the vehicle. The X5 also has fantastic brakes which will stop it in the blink of an eye.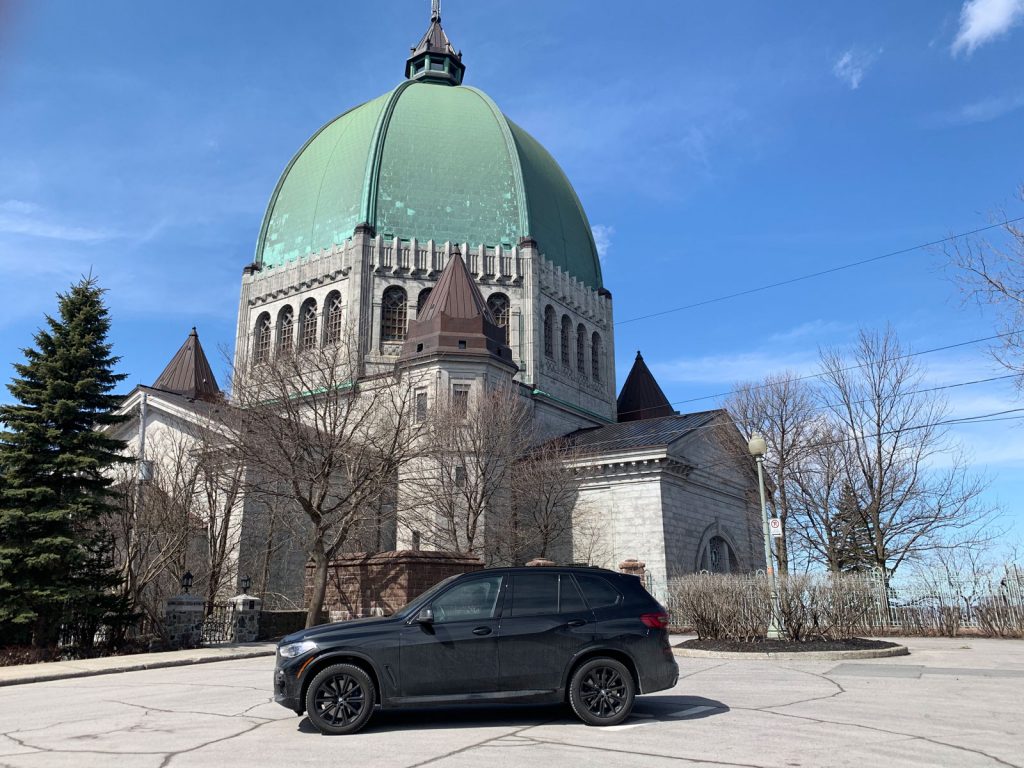 Good Price
The 2019 BMW X5 starts at a relatively reasonable $71,500 without any options. The tester had the $11,100 Premium Excellence Package, $3000 M Sport Package and $1500 22-inch wheels for a total of $87,100. It's quite a bit less expensive than the starting price of $75,500 for the Porsche Cayenne and $81,300 for the Range Rover Sport but more expensive than a barebones Volvo XC90 at $59,750 or Mercedes GLE 350 at $64,000.
BMW has set the mid-size luxury SUV bar even higher while keeping a decent price point. It's an absolute must drive for anyone looking for a mid-size luxury SUV.
Comments
comments