The station wagon has made a nice comeback thanks in part to the brilliant designers and engineers at Volvo. Other (predominantly European) brands are also marketing hot station wagons these days but Volvo really has a leg up on the wow factor. What was recently looked upon as an uncool or unfavorable body design has come roaring back into style. Purists call this the "Shooting-brake" or "Estate" and regular cynical folks like myself usually just stay station wagon.
Volvo recently allowed me to get behind the wheel of both types of V60 wagons: The standard and the Cross Country (XC for short). They are essentially the same vehicle with the difference being that the XC has three more inches of ground clearance and some padded wheel arch body work to make it look a bit beefier. The XC also has a nifty hill descent control feature as part of the Off-Road driving mode. But aside form that, the V60 and V60XC are nearly identical.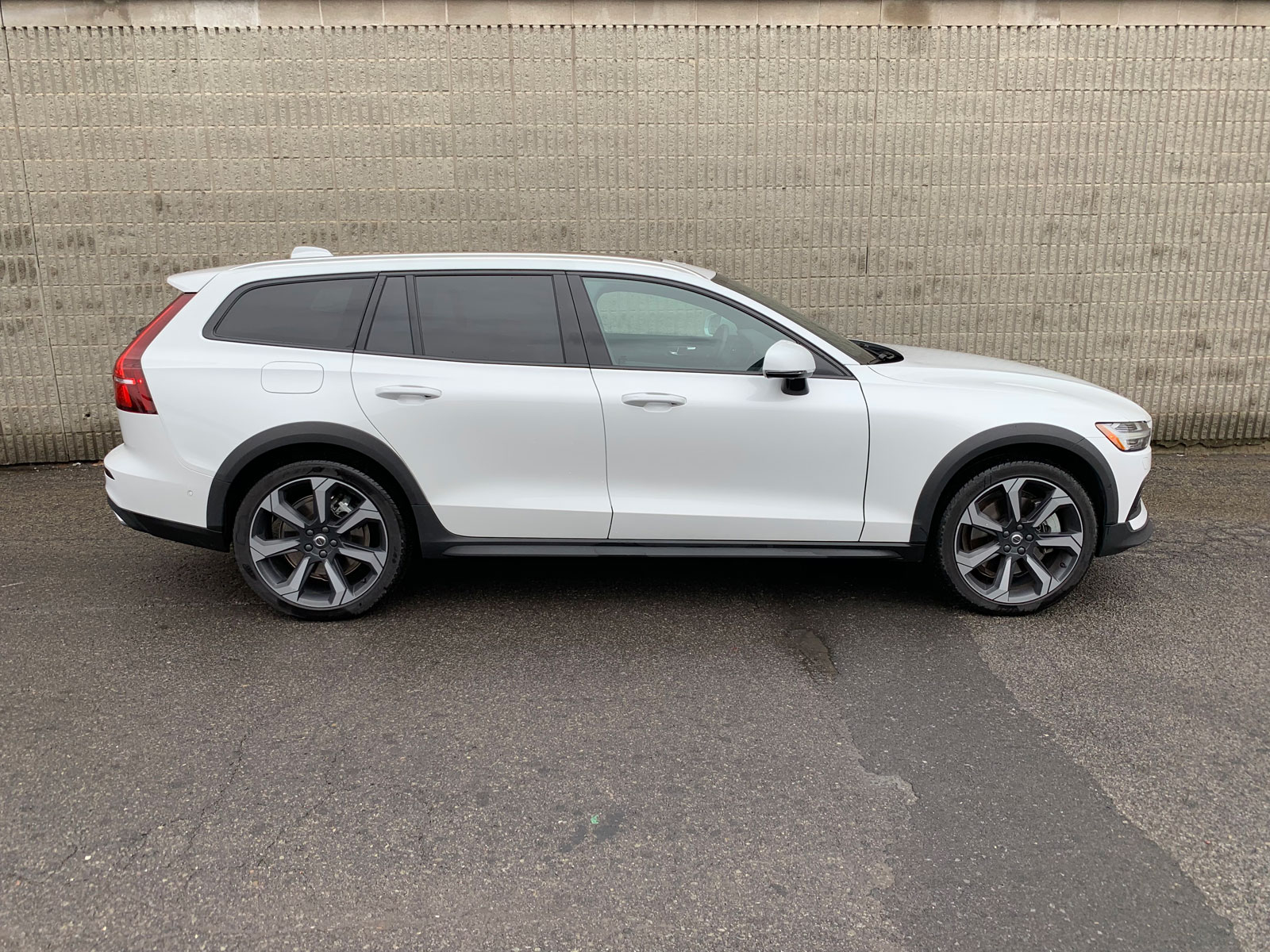 Looking The Part
Volvo's new design language has won it many awards and it's tough to find a person who dislikes the look of these cars. It's really unlike anything else on the market today. The Swedish brand's styling stands in start contrast to the boring styles of Mercedes-Benz and Audi to provide a luxurious and sporty aura. The most recognizable feature is the T-shaped "Thor's hammer" LED daytime running lights. There are only so many shapes for automakers to use when trying to create a distinctive look with their lights but Volvo hit the nail on the head (pun intended) with this look. The taillight design initially took some getting used to but the square bracket-shaped lamps round out the rear fascia with elegance and poise.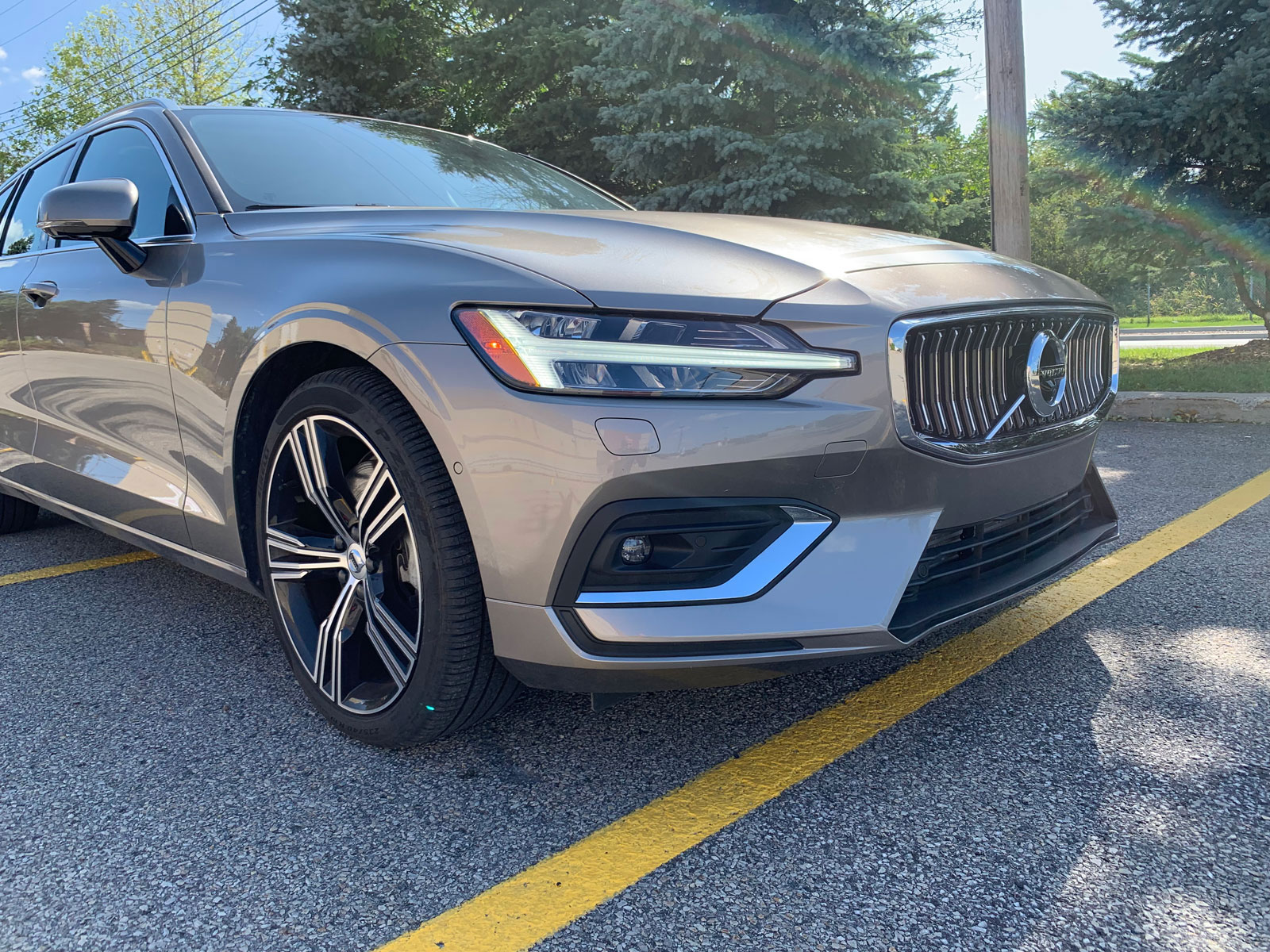 Comfort In Abundance
In addition to their pretty exteriors, Volvo spared no attention to detail in crafting a very elegant interior that pampers the passengers in luxury. The V60 Inscription had the more comfortable seats which you can tell are like La-Z-Boys even before you sit in them. The V60 XC T5 came with the standard leather seats which are still very good.
The materials Volvo has chosen for the dash and panels give a very high end look for an all-around upscale cabin feel. All buttons, switches and levers are very firm to the touch and the infotainment screen is within reach without having to lean forward. All in all, this is a spectacular cabin that rivals or exceeds any of the other luxury brands.
The traditional gear selector lever remains which is a blessing. A physical handle to shift gears is reassuring and gives the driver a greater connection with the vehicle. Instead of a push-button start, you need to turn a little knob in front of the shifter which is fine. There is also a small wheel that you must press and then click if you'd like to select a different driving mode.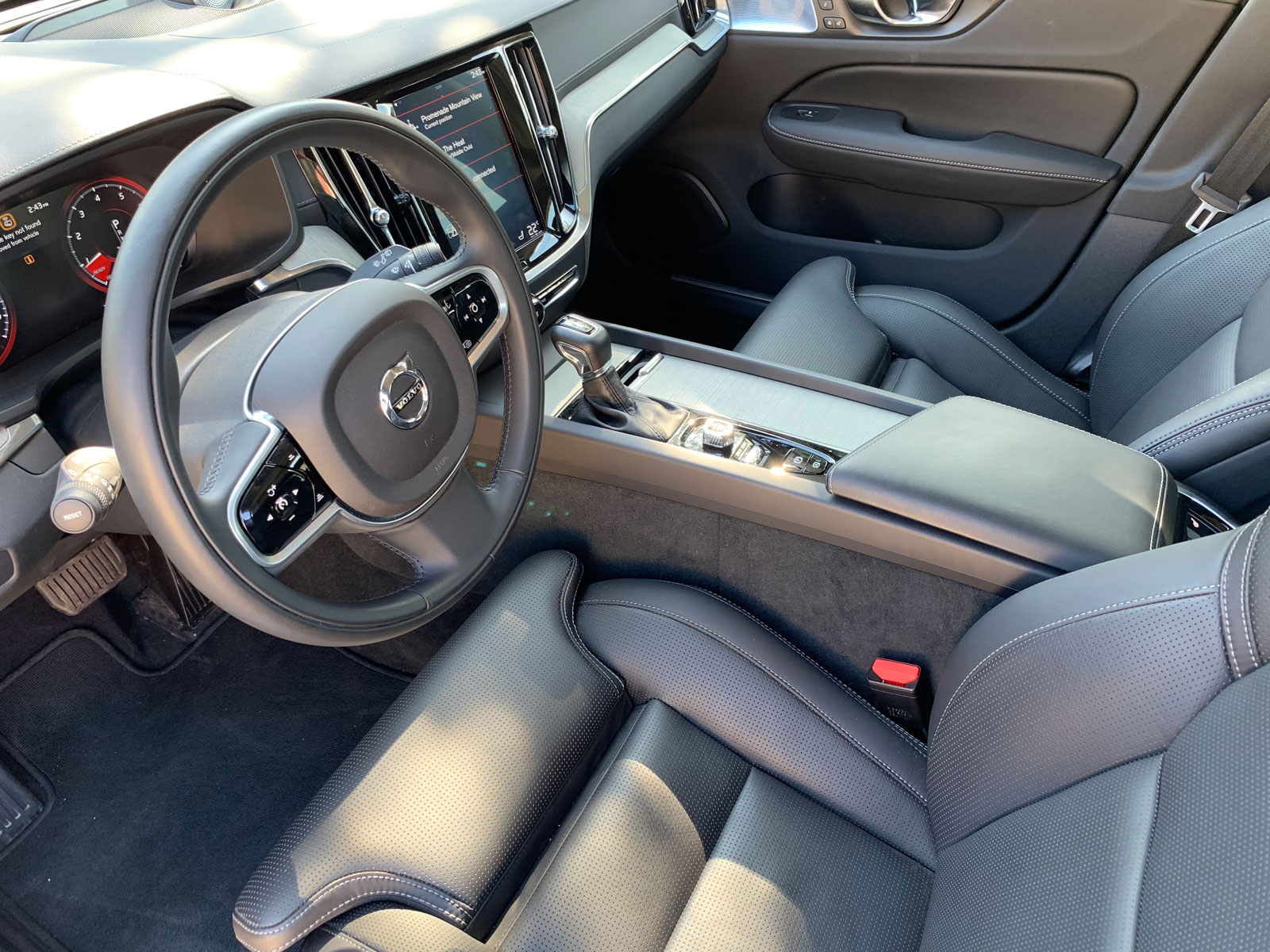 Volvo has chosen a minimalist approach to dashboard design, opting to have as many functions as possible controlled via the tablet-like touch screen interface. It's not Tesla-level minimalist (thank goodness) but problems can arise when too many functions are left to the screen.
In winter or summer months when the climate control needs to be adjusted more frequently, the current design makes it very time consuming to do basic things like adjust fan speed. Fan speed and temperature should be controlled via dial or button on the dash plain and simple. On very cold days, the screen has been known to be slow to respond at first, often taking several seconds to register a touch.
Aside from that one downfall, the setup is pretty good. The new infotainment system (called Sensus Connect) is modeled after a smartphone with a home button and menus which can be accessed by swiping left or right. I absolutely love how all the satellite radio stations are listed with the current song playing on each station so I can see what it is before choosing.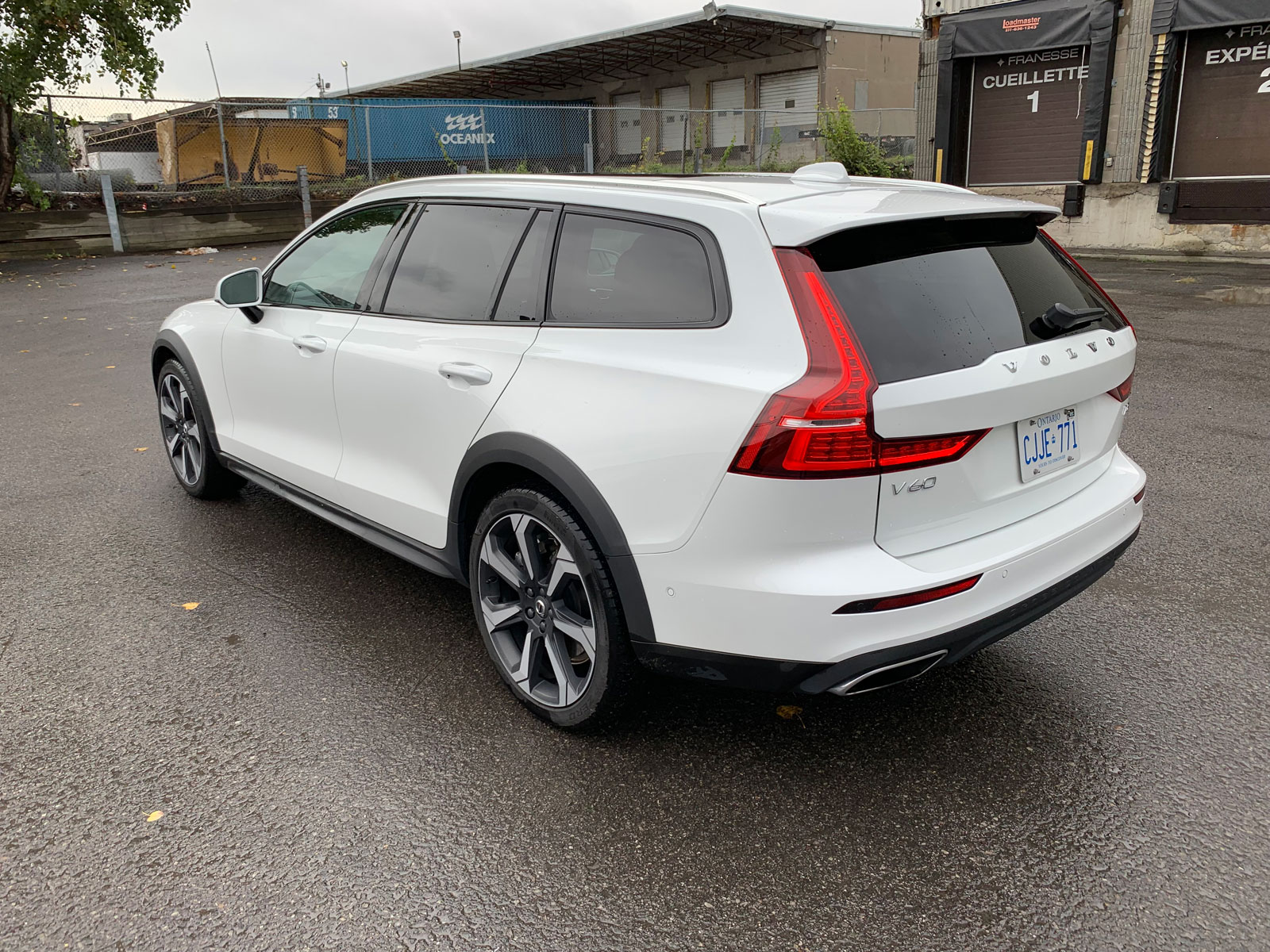 Technological Marvel
Volvo uses different variations of the same 2.0-litre four-cylinder engine for its entire lineup. The baseline T5 engines are simply turbocharged but for more power, the T6 adds a supercharger on top of the turbocharger for added performance while maintaining impressive fuel consumption. T8 models of the powertrain are plugin-hybrids and every Volvo will offer them starting later this year.
The V60 Cross Country is currently only available as a T5 with 240 horsepower and 258 lb-ft of torque. The V60 can be upgraded to a T6 with 316 horsepower and 295 lb-ft of torque. I liked the response that T6 provided and it could move the car quickly but if you crave engaging and thrilling performance it may let you down compared to other European brands. Even the T5 had enough power for my lead foot. The vehicles handled the road firmly and Volvo's all-wheel drive system will ensure you can handle anything mother nature throws at you.
The V60 has a starting price of $43,900 and the V60 Cross Country is a more expensive at $48,900. It's a bit of a bump to pay for an increase in suspension height, especially considering only the T5 engine is available at this time. Both models still represent great value and will stand out in a sea of otherwise boring offerings form the competition.