In 2022, after a two-year hiatus, Canada finally hosted the Formula 1 Grand Prix, which was a huge joy for all racing fans. And people are really glad that this trend remains unchanged since, in 2023, Montreal will also become one of the places to host the competition. According to the contract, F1 will be held in Montreal annually up to 2031.
Canadians have hosted the Grand Prix since the 1960s, providing the best tracks and infrastructure for the championship. The race in Montreal is one of the most challenging stages, as it involves a massive load on the car. The peculiarity of the location leads to the fact that the safety car very often appears during the competition, as the racers, striving for the long-awaited victory, often ignore all the difficulties.
The Canadian track is demanding of the brakes, engine, and suspension settings of the car, so the participants are forced to pay attention to every little detail. The sports car suspension should be soft but have the ability to attack curbs for the drivers to change direction quickly. In addition to the complexity of the track, the weather often influences the race's outcome, and training on the simulator does not give the desired effect. Another challenge for the participants lies in the fact that the Montreal Circuit implies a significant fuel consumption, so the racers have one more point to keep their eyes on. Controlling all the necessary indicators at high speed is a gamble for the driver, but that's one of the primary reasons we all love racing!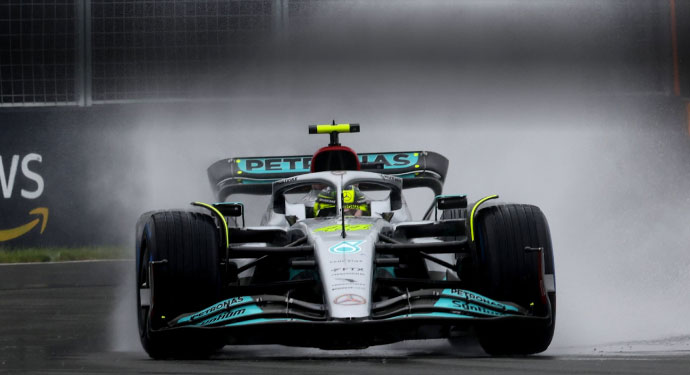 Passing this track won't be easy for the brakes and gearbox, but these difficulties make the race as spectacular as possible. Residents of the city love Formula 1 and are eagerly preparing for this event. Not only drivers and viewers but also those who like to play casino online will get their dose of adrenaline. Numerous bookmakers are already preparing for a hot season and anticipate an influx of bettors during the Grand Prix. What can be more thrilling than watching your chosen driver win the race?
Where Else Will the 2023 Grand Prix Take Place?
The dates and venues of the event are already known, and the event promises to be interesting! The races will start on March 5, 2023, in Bahrain. After that, there will be plenty of tracks fans love: Jeddah, Melbourne, Shanghai, Monaco, Barcelona, Singapore, Las Vegas, ​​and so on. Overall, we will witness the competition in 24 locations. The race in Montreal will take place on June 18, so Canadians have plenty of time to prepare to receive visitors from all over the world. The championship will end on November 26 in Abu Dhabi. Well, we look forward to the Grand Prix to watch the latest cars and improved skills of the best racers on the planet.