Jeep's smallest vehicle returns for 2021 with a few minor tweaks to the available trim levels and standard features. Now available across all trim levels are 16-inch aluminum wheels, heated front seats, a spare tire, automatic air conditioning with dual zone temperature control, a 7-inch touchscreen with Apple CarPlay, Android Auto and SiriusXM Satellite radio with a one-year subscription.
This is a vehicle that shares its platform with the Fiat 500 and is even built in Italy alongside its sibling. Launched in 2015 to cater to the small SUV market, the Renegade hasn't enjoyed as much success as the brand had hoped, selling less than 700 units in Canada in 2019.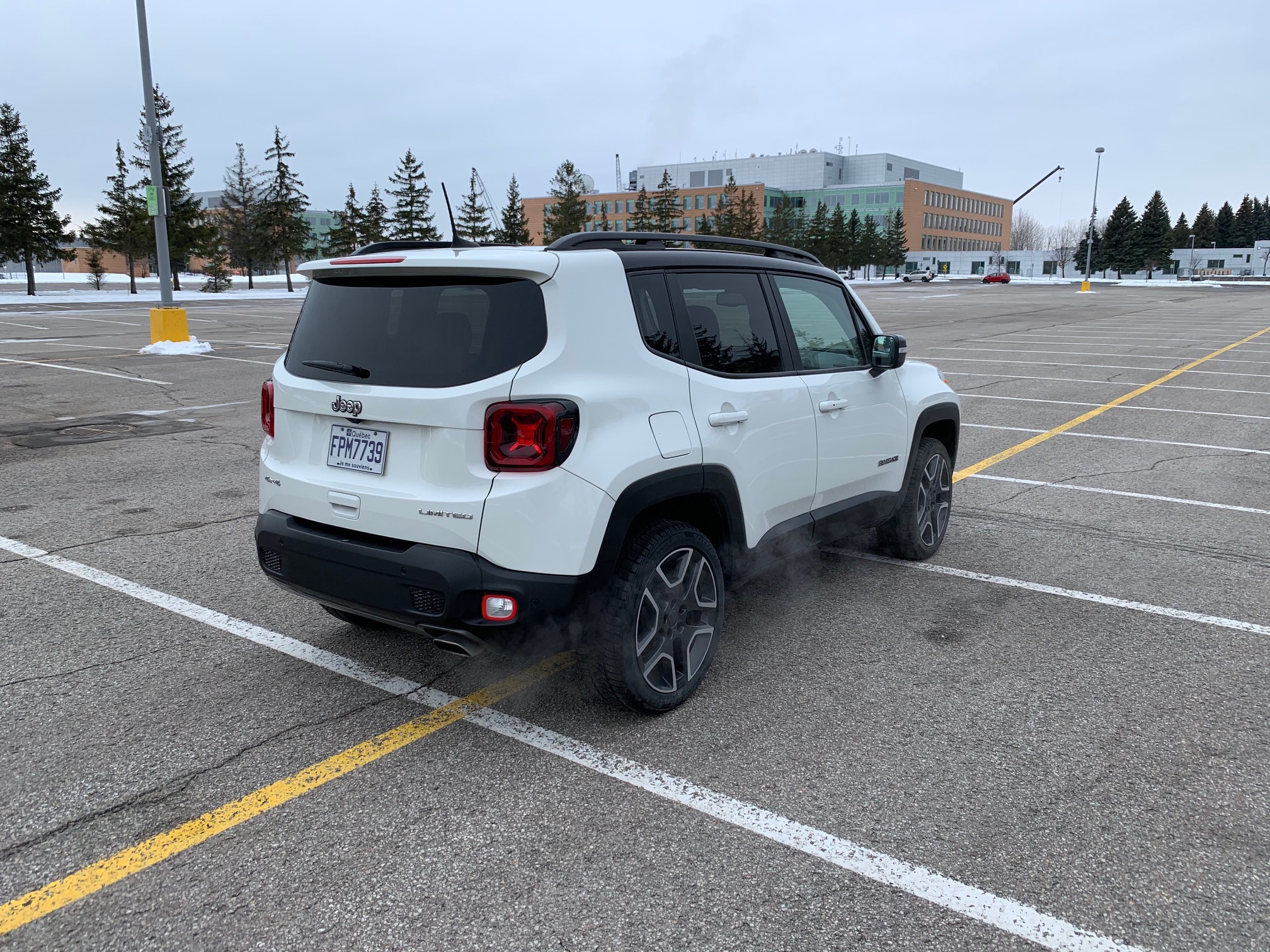 Appearance-wise, I rather like the boxy look that sets it apart from the sea of bland crossovers which has flooded our roads. It sports a big front grille, pronounced wheel arches and fancy taillights – all of which scream Jeep. The Renegade is marketed toward city folk who occasionally stray outside the city limits for camping, hiking, skiing or another sort of adventure. It's easy to maneuver in condominium parking lots and city-center grocery stores. There is a lot to like about this little SUV so it's surprising it hasn't done better on the sales front.
The Renegade's interior is a fun and friendly place to be. Jeep's ergonomics are good and the cabin is intuitive to use. The infotainment system is among the best in the business in terms of layout and functionality.
It's hard to express how important it is to have easy-to-use buttons and dials for climate and radio control. Jeep does this perfectly. The trend these days is to have as much as possible done via touch screen but the error in this becomes apparent in cold weather when you're wearing gloves or if the screen is slow. The Renegade's beauty isn't just skin deep as it's very user-friendly to operate.
The seating position comfortable and kept me cozy during a 2-hour highway jaunt. The rear seats are no problem for kids but transporting 5 adults might be a bit of a squeeze. I did notice that the power seat couldn't be adjusted if the ignition was off which can be a bit of an annoyance.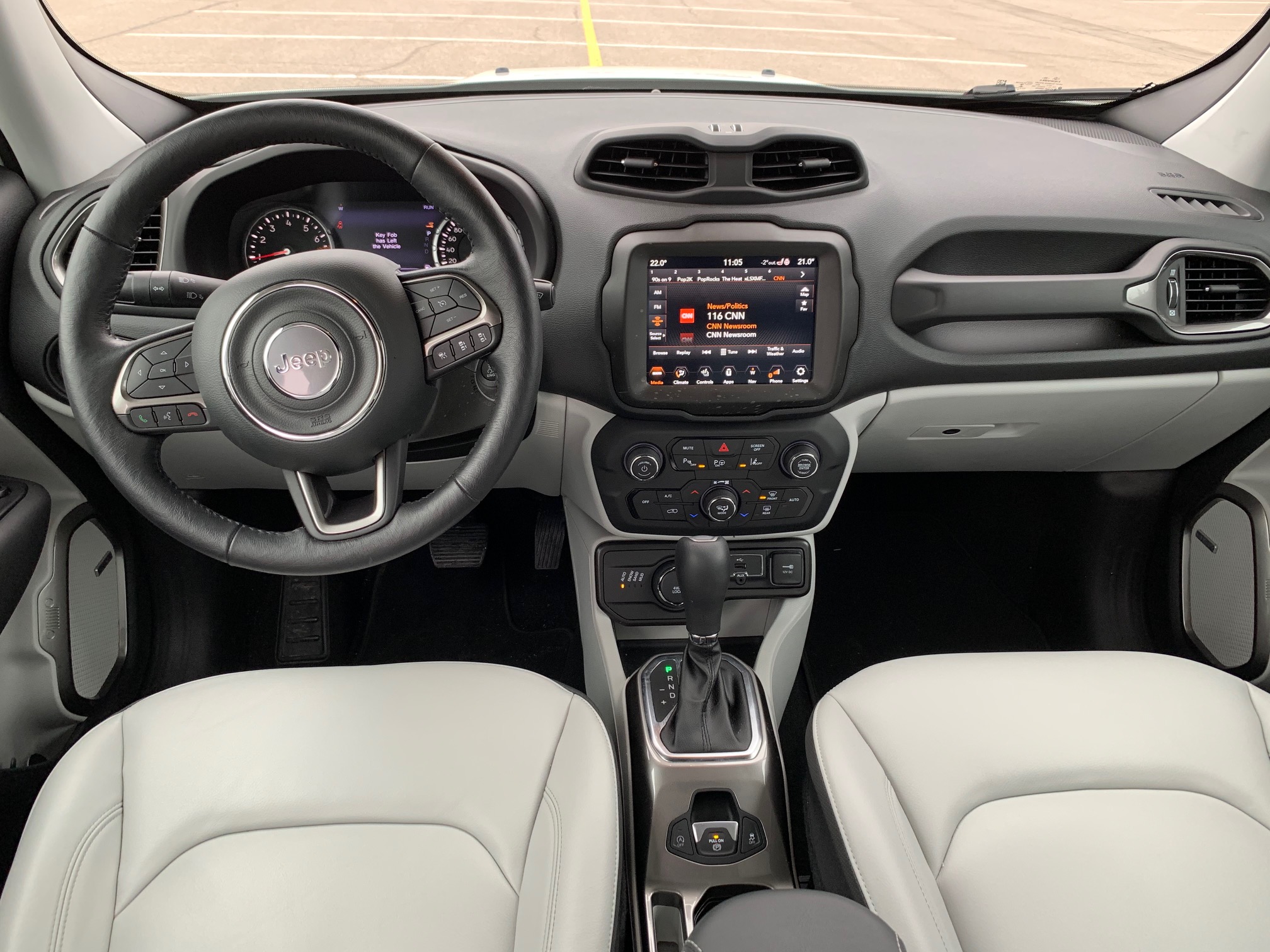 Powering the small SUV is 1.3-litre turbocharged engine mated to a nine-speed automatic transmission that is standard on Limited and Trailhawk models and optional on Sport and Latitude. It provides 177 horsepower and 210 lb.-ft. of torque. The other option is a 2.4-litre Tigershark engine which is standard on Sport and Latitude models but makes less power – 160 horses and 184 lb-ft of torque.
The 1.3-litre engine which came with my tester has enough power, but the Renegade won't be winning any drag races. Throttle response was smooth and the nine-speed auto shifted well enough though I think better use of the gearing could improve performance somewhat.
The ride and handling were better than expected and the Renegade Limited provided enough cushion from outside terrain (in my case snow & potholes) while remaining in tune enough to the road.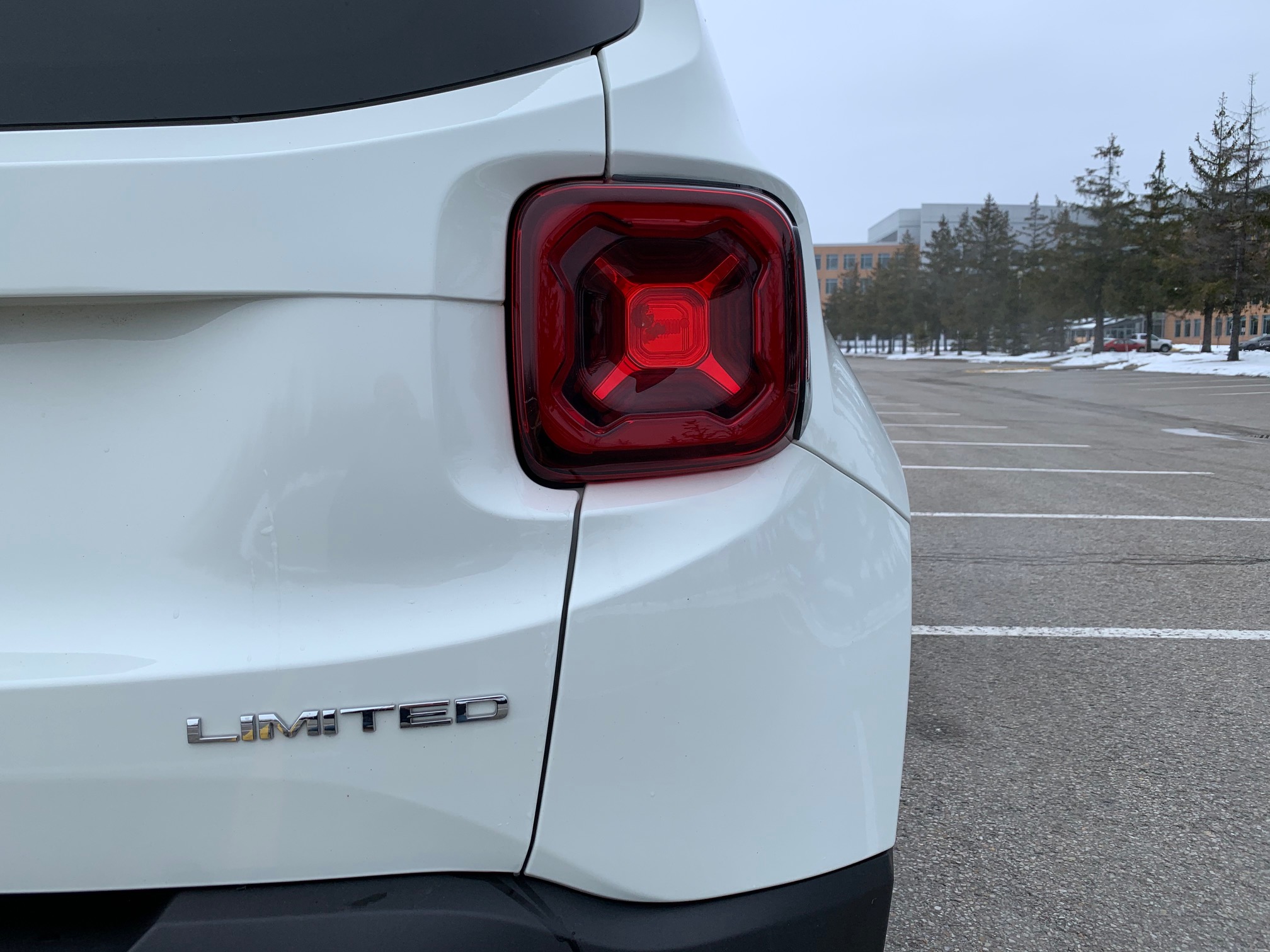 The Renegade has decent off-road capability thanks in part to the Active Drive Low 4×4 system. You can select the desire terrain mode from Auto, Snow, Sand and Mud. This is more capability than you'd otherwise get in much of the competition sub-compact crossovers and is faithful to the Jeep brand. Other interesting specifications that will be of interest to the occasional off-roader are 220 millimeters of ground clearance, available hill-descent control, and a towing capacity of up to 2,000 pounds.
So how much does this little Jeep cost? With the current discount being offered, the base MSRP is only $26,121 (which is not a bad deal at all) otherwise the price would be $27,595 for the Sport model. There is a plethora of other trim levels, including the Jeepster, North, 80th Anniversary Edition, Islander, Altitude, Trailhawk, Trailhawk Elite and Limited. You can be pushing $40,000 with a well-optioned out high-end trim level but for that kind of coin there are better options out there. The sweet spot would be to get it around $30,000 which would represent good value for the money.