Every year, the Canadian Grand Prix earns a highly-esteemed footing in the Formula One circuit, making it a must-see event for any motorsport enthusiast. Its prestige is well-deserved, and its importance on the calendar is hard to overstate.
This event's circuit has gained immense attention due to its straightforward but grueling layout and breathtaking surroundings. There's something special about this place.
Over its lifetime, the Canadian Grand Prix never fails to provide an entertaining and unexpected show. Drivers face challenging and dynamic conditions that sometimes lead to shock results. This classic race has long been a source of captivating competition for spectators.
In 2023, the world of F1 will witness yet another mesmerizing race at the Circuit Gilles-Villeneuve in Montreal, with Max Verstappen showing no signs of slowing down. As we wait for this moment, let's take a brief journey down memory lane to recall three remarkable moments from those Formula 1 events held in Canada in years gone by.
Lewis Hamilton and Kimi Raikkonen's Infamous Incident, 2008
This event, which transpired without warning, certainly caused a ruckus and disrupted the prospects of champions and those who placed bets on sports betting Canada as well.
As one of the most treacherous parts of Circuit Gilles Villeneuve, the pit lane is located in the braking zone of the final corner, and cars re-entering the track challenge racers at Turn 2. Navigating this section poses a significant threat to competitors.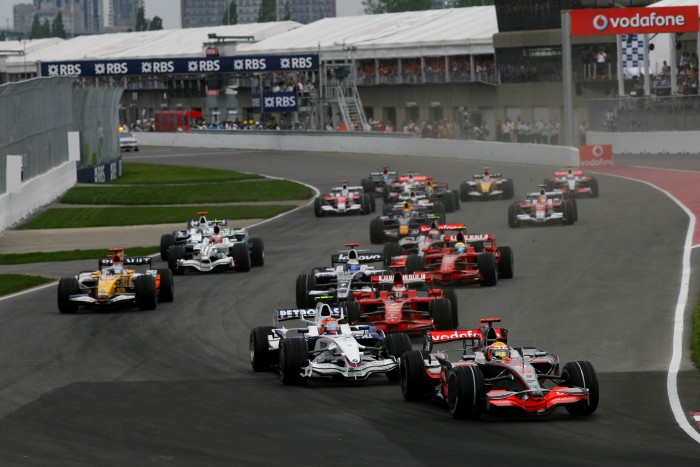 Amid safety-car protocols, there have been several scenarios where motorists have had to halt their vehicles at the pit lane exit due to a red light, sometimes failing to observe it, leading to disqualification. This is a rare occurrence. However, over the course of time, multiple drivers have found themselves in such a situation.
In 2008, the notorious red light caused what is likely one of the most uncommon collisions in Formula 1 racing – a Hamilton-Raikkonen crash after the slow section.
Hamilton's control of the race came to an abrupt halt on Lap 17 when Safety Car was rolled out. He, in addition to six other drivers, navigated to the pits as a result.
While Raikkonen and eventual victor Robert Kubica patiently lingered towards the finish of the pit lane, anticipating the green light, Hamilton rampaged at full pace ahead and, lamentably, collided with the back end of the Ferrari, which instantly brought an unexpected close to both their events.
Nico Rosberg added fuel to the flame when he collided into the rear of Hamilton's McLaren. Although Rosberg managed to continue with a damaged front wing, a stunned Lewis Hamilton and Kimi Raikkonen were forced to sulk as they took a short, disconcerting stroll back to the pits.
Jenson Button's Remarkable Victory, 2011
In an unprecedented display of excellence, Jenson Button defied all odds during the 2011 Canadian Grand Prix. He had to contend with a drive-through penalty, a collision with McLaren teammate Lewis Hamilton and Fernando Alonso, and six pit stops, yet he still managed to win the race.
Michael Schumacher and Mark Webber couldn't keep up when Jenson quickly moved past them, donning his iconic blue helmet. With the stage set, he went into a strong run against leader Sebastian Vettel.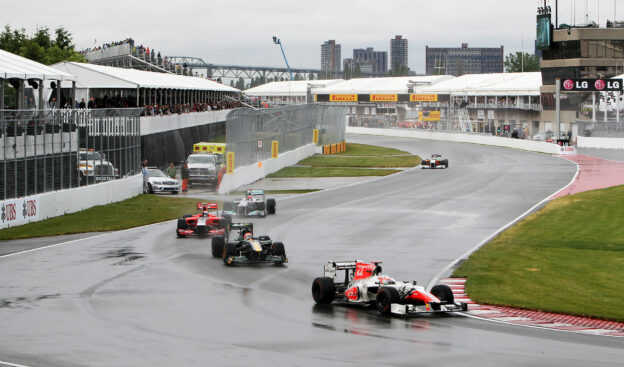 Jenson persevered and was handed the advantage when Vettel, the current title-holder with five successive wins, made an untimely misstep on the wet tarmac. Taking swift action, Button moved past him on the last lap at Turn Six.
As Sebastian Vettel's hegemony crumbled, Jenson Button demonstrated exceptional ability, staying ahead for only a brief moment – yet long enough to earn a triumphant conclusion to an arduous four-hour contest.
One thing is certain: it was an extraordinary race that will be remembered fondly.
Michael Schumacher's in The Legendary Wall of Champions, 1999
As spectators, we are drawn to the enthralling spectacle of Formula One, wherein racers flirt dangerously with peril.
It takes a certain level of derring-do for drivers to travel to the precipice and beyond, pushing their cars and the immediate environment to its extremes. Spectators are known to marvel at these drivers' noteworthy feats as they show off their extraordinary skills.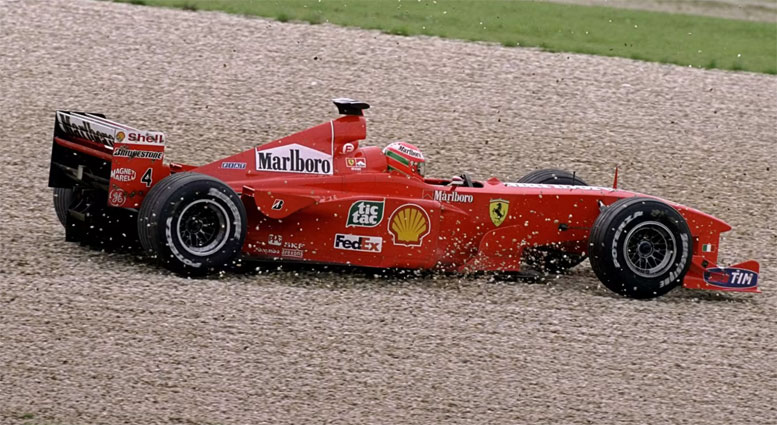 Negotiating the final chicane on Circuit Gilles Villeneuve accurately symbolizes the all-or-nothing nature of this unforgettable racing experience. To ensure success down the long back straight and get the most out of the main straight, drivers must navigate it without fault, eliminating any waywardness that could compromise and achieve rewarding results.
Skilful drivers who take the corners to the extreme can sometimes fall out of their comfort zone and overstep the safe limits.
In the '99 Canadian Grand Prix, tragedy struck three world-class champions: Damon Hill, Jacques Villeneuve, and Michael Schumacher. Despite their unwavering determination to achieve perfection in this particular race, the unforgiving concrete barrier on the outside edge exacted a severe consequence for their ambition.
After that race, the term "Wall of Champions" became a signifier for the sole arena in which respect for the boundaries was a must rather than an option. This place quickly earned its place in infamy and renown alike.